Album Reviews: May 6, 2019
Laurel Halo - DJ-Kicks EP (Berlin, Germany)
Between the utterly abrasive tones of the Aphex Twins of the world and something super pop-like lies the explorative tones of Laurel Halo. Though not always the most melodic music, Halo crafts a great record of slow-burning dance tracks that you can really get into the groove with. Something like "Sweetie" beats along with an energy that's born for the club, while it continuously evolves to sustain an otherwise constant energy. It's in the collaborative nature of songs like "Bodied" Halo's dark energy clashes with strangely natural bell tones that the record really starts to take off. This said, there's a more unnerving, borderline horror aesthetic to "Cricoid Pressure" that really sends a shiver down your spine with its weird acoustics as it moves you to a dance floor. And Halo isn't afraid to make something more soothing in the animalistic charm of "Pelican Dub" either, where she manages to spin plenty of bird noises into a vicious arrhythmic stomper.
---
Are You Afraid Of The Dog - chill (Ottawa)
With a bit of cheeky humour and a polished production, Are You Afraid of the Dog lays out some funky instrumentals. Though they can feel one vocalist away from greatness at times, there's enough detail in many of these tracks to satisfy. "Like A Lefty" comes in with its grimy bass drive, but just as it starts to feel too familiar, the sparkling hooks take over to give it a wondrous second life. There's an inherent shine to the chip-tune-like keyboards of "Look Good/Play Good" that make it more pop than inherently trap, while it still makes itself feel distinctly dark. "Momentum" goes all-in on the video game tones, while creating a song that is utterly infectious within that sound. While the soul of this music continues on "Berry Tins" it's the rich acoustic tapestry Are You Afraid of the Dog tackles this feeling with that makes the music so interesting.
---
LPX - Junk of the Hart (New York City)
While Elizabeth Plapinger has brought a lot of powerful music in MS MR, her solo outing as LPX is arguably a much more enveloping listen. Without the compromise that comes with a collaborative effort, LPX's music is catchy but constantly taking enough weird turns to keep you guessing. "Black & White" is a stellar and bouncy example of this where each hook is molded out of atypical tones and Plapinger's choruses come down like a musical ton of bricks. Even with a more straightforward rock energy on "Might Not Make It Home" sections take on a wondrous boom as Plapinger throws synths and heavenly harmonies over everything. Though it's easy to feel like "Falling To Fall" is the least dynamic of the bunch by comparison, there's a kind of emotional richness to the weird hooks of the song that you'll crave more than anything else on the record. "Give Up The Ghost" takes a dark rock energy, and covers it with brilliant echoes and reverb until it feels watery but endlessly energizing.
---
Chris Landry and the Seasick Mommas - One Fifty Five (Ottawa)
With a rustic charm, Chris Landry pulls you into a soft but poignant album. As they set the tone on the radio static and lo-fi haze of "One Fifty Five" the maturity of this band shines through well. "Writing To Explain" however sees the singer exploring conflicts of satisfying yourself with the hardship of pleasing others. While the vocals get a little eccentric on "Turn Back The Clock" there's a vintage sense of fun that crosses into soul that makes the song strangely funny too. With harmonies on hand on "Time Stands," Landry is able to tell a much more emotionally deep story, and one that touches on the sadder side of his writing.
---
Lizzo - Cuz I Love You (Minneapolis, Minnesota)
Lizzo is one of those rare musical personalities that is so explosive that they can transcend genres and always entertain. Between modern pop bangers and rock-fuelled tracks, this album is a pop sucker punch that you didn't know you needed. And with lyrics this honest and relevant (albeit understandably explicit) you'll have a hard time relating to other records afterwards. The over-the-top vocals of "Cuz I Love You" seem almost extreme for its simple rock base but as soon as you hit the brass-heavy choruses you'll want Lizzo to push things even further. With a Chic level of groove, "Juice" is hilariously infectious and shows that Lizzo has enough flow to absolutely destroy many of her contemporaries. There's even a little Janelle Monae on "Soulmate" that brings in a little more radio energy while still crossing enough sonic lines for the record to surprise you. With hip hop royalty like Missy Elliot involved on "Tempo" the pair create a wonderfully aggressive track that boasts as much punk attitude as it does wonderfully weird bars.
Recommended Articles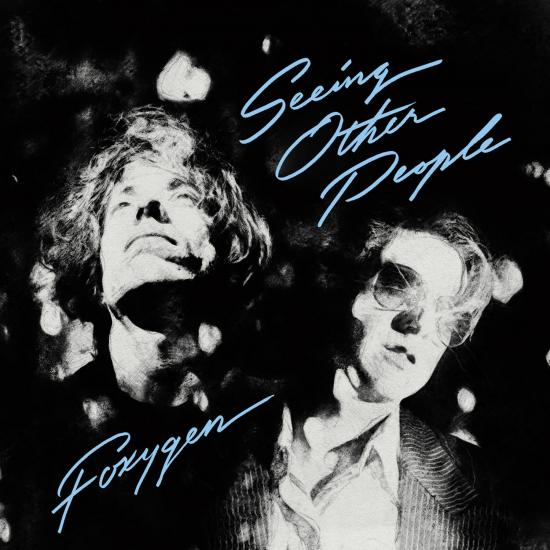 Take a look at these new releases from Partner, Steve St. Pierre, Foxygen, Jean Sauvé and Weyes Blood.
Read full story
"A rare inside view of ISIS and insight into the terrorist organization's methods and hold on adherents."—Publishers Weekly
Read full story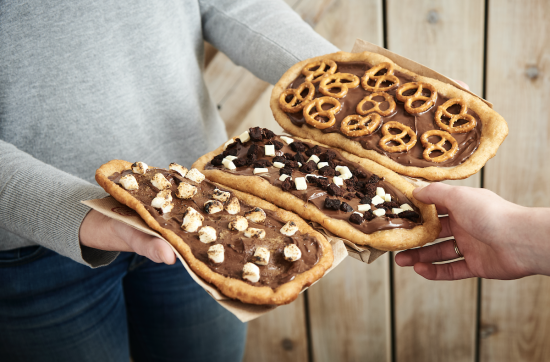 From poutine to pie fillings and chocolate delights, BeaverTails has released 8 new delectable flavours that will enrichen your taste buds.
Read full story
Comments (0)
*Please take note that upon submitting your comment the team at OLM will need to verify it before it shows up below.