Album Reviews May 7, 2018
---
Bishop Briggs - Church Of Scars (Los Angeles)
If you haven't already heard Bishop Briggs (born Sarah McLaughlin) from her blistering genre-mashing singles or her booming live performances, her debut LP makes it clear how strong her vocals are. While the album's offerings don't always flesh out the arrangements around these vocals, the singing never lets up. As deep bass rumbles on "Tempt My Trouble" there's more of a dance-focused energy than McLaughlin's previous work making for a fun yet dark track altogether. "River" hasn't changed much from its initial release as a single, and McLaughlin's ecstatic performance grows more explosive as the song's guitars turn into loud shrieking synths. Similarly on "Wild Horses" the drums themselves keep the song going and keep a strange unnerving energy to make the singing really stand tall. One of the more interesting tracks is "Hallowed Ground" where McLaughlin transports you inside a church in the mere acoustics of the song before choirs and a
massive organ subvert your expectations of what a song inspired by religion can be.
---
Peach Kelli Pop - Which Witch (Ottawa/L.A.)
Between the Ottawa and L.A. homes of Peach Kelli Pop, Allie Hanlon and her band have created some fun beach-pop albums. On this new EP however, Hanlon really grows sonically by leaps and bounds to give us an intriguing stepping stone for a future LP. Though "Pitch Black" starts with a fairly normal set of riffs, their darkness against Hanlon's glossy vocals is a strong contrast to make her emotional lyrics really cut through. So many of the songs on the record are exciting pop that you'll want more of like "Shine" and its catchy but concise writing that almost sells itself short by being a minute long. "Rocky Mountains" brings heavy guitars down on the record and has Hanlon's vocals go from soft to shrieking for a satisfying chorus release. Hanlon also finds unusually creative lyric matching in the xylophones of "Drug Store's Symbol Of Happiness" as she manages to complement the childish nature of the lyrics in the song's aesthetic makeup.
---
Ellevator - Ellevator (Hamilton)
Considering how rare it is to catch a band right before their big moment, Ellevator's latest record is so brimming with hope that you'll be ecstatic to hear them live. With a fleshed-out sound ready to explore, this brief record is a promise of things to come. Vocals swirl on "New Survival" as the massive sonic space of the song lets its electronic and punk spirits play out in equal parts. They reach their most dense sounds on "St. Cecilia" as the thrashing guitars are surrounded by keyboards, and Ellevator creates a palpable tension to be dropped like a bomb in each chorus. They also offer more hopeful energy on songs like "Voices" where drums and a magical urgency keeps the song moving so fast you'll barely be aware when it's over. These huge sounds and energies are stripped away on "Hounds" which digs for a more tender moment that may otherwise feel jarring by contrast to the rest of the record.
---
Leeds - Everything's Dandy (Leeds, England)
After all his previous projects, Royston Langdon still has that same hunger that made his work in Spacehog so great. For his latest solo LP Langdon brings the same great song writing with a more explorative approach to keep things interesting. "You Can't Go Home Again" mixes parts Sam Roberts and Led Zeppelin for a song that always feels on the brink of a massive rock moment. A Lynchian atmosphere hovers behind "Your Day Will Come" as the trippy vocal effects and Langdon's own dark lyricism keeps the song worrying until Landon seems to overcome his own fears. "Someone" softens the album up for an intimate ballad that while perhaps a little cheesy hits a melodic high that's hard to ignore. There's a smile-inducing swing to "No No No" that keeps it light and bouncy and lets Langdon build harmonies with a sense of fun that the album is usually too serious to allow.
---
Kimbra - Primal Heart (New Zealand)
Though she's still mostly known in the mainstream for a feature on Gotye's "Somebody That I Used To Know" Kimbra has proven time and time again that she's not only one of the most powerful singers in modern pop, but one of its most fearless writers. For her latest LP the New Zealand art-pop queen delivers a mesmerizing mix of R&B, pop, jazz, rock etc but definitely delivers a stronger first half of a record. "Top Of The World" beats out with a Beyoncé-like ferocity as Kimbra takes on an out of control persona for a track with so many rhythms and hooks you'll be singing along to 5 parts at any given time. There's a light and warm energy to "Everybody Knows" that's both robotic yet tangible and Kimbra's own truth anchors the song emotionally. This is amplified ten-fold on "Human" as sublime piano hooks stay low to let Kimbra's explosive vocals in each chorus blow you away. After some blander tracks, "Version Of Me" is an intriguingly self-aware and somewhat sparse piece where Kimbra reflects on her own career in a strangely transparent manner.
Recommended Articles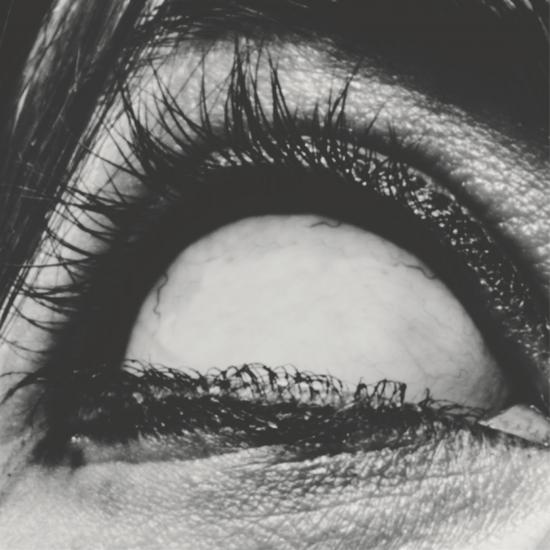 #OLMMusic looks at new releases from Confidence Man, Deathsticks, A Place To Bury Strangers, The Harvest One Project, and Brazilian Girls
Read full story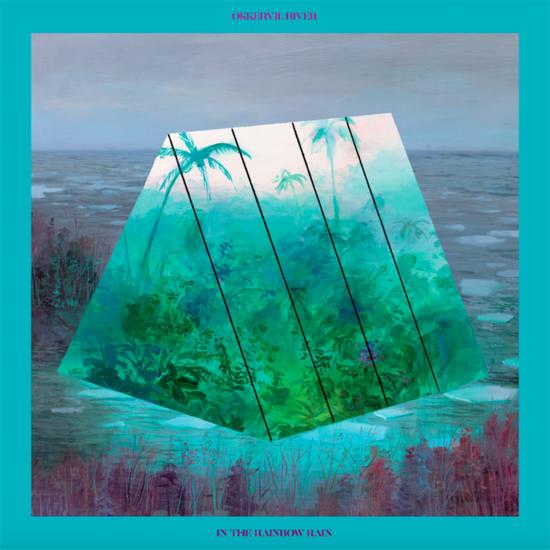 #OLMMusic looks at new releases from Hinds, Saint Clare, Gum, Okkervil River, and Kali Uchis!
Read full story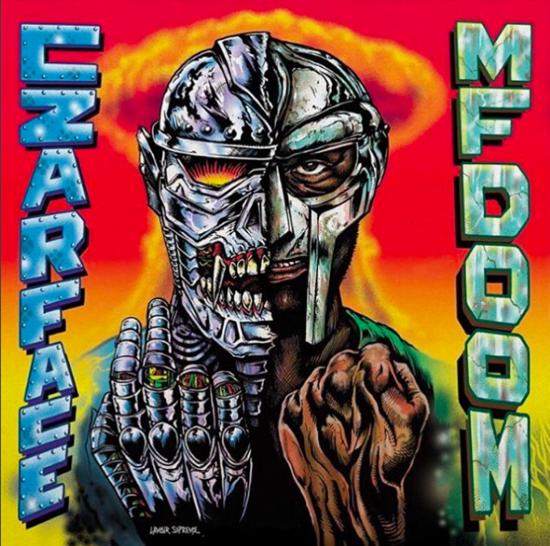 #OLMMusic takes a look at new realeases from Czarface and MF Doom, Sweet Rocket, The Weeknd, Shaun Carlo & Jeepz, and Yamantaka // Sonic Titan!
Read full story
Comments (0)
*Please take note that upon submitting your comment the team at OLM will need to verify it before it shows up below.