Reviews
Album Reviews: November 29, 2017
Album Reviews: November 29, 2017
Sharon Jones & The Dap-Kings - Soul Of A Woman (New York)
While Sharon Jones passed just a year ago, the anniversary of her passing brought with it one of the finest albums of her entire career. The best goodbye record an artist could ask for, Jones' final record straddles old-school charm with modern production for a stellar soul album. "Matter of Time" sets the album off with bouncy pop and blues all mixed together to be one of the sharpest sounding funk records in some time, making the great writing pop even more. The clearest single on the record is "Rumors" as it lets loose riff after riff, with glorious background hooks and a simple yet perfect writing style that makes it a perfect track to dance to. Updating some vintage pop sounds, "These Tears (No Longer For You)" finds Jones pushing her vocals to their limits while her band both elevates her performance and finds their own voice. "Girl (You Got To Forgive Him" is the most dense and layered track on the record, totally overdoing a love song in the best way possible to make something familiar ambitious in its own way.
---
Brad Sucks - Better Than Nothing (Ottawa)
Taking dance to a hilariously lo-fi place, Brad Sucks is on the forefront of the strange directions the genre is going these days. More than that, the mix of rock and even some more genre-less pop make the record an intriguing listen that has a bit for everyone. "Making Me Nervous" sets the album off with bouncy distortion and a driving beat making something simple but not without the right amount of polish to be an addictive track. Bringing a drum heft that would make Led Zeppelin proud, "Certain Death" leans on more rock tones for a hazy and mellow track that carries a much darker message. "Bad Sign" gets sunny and swinging for some soft-rock that finds the silver-lining in rough times. Emulating Beck in its mix of hip hop and rock, "Borderline" finds a delightful quirkiness that's all too easy to fall in love with.
---
Tove Lo - Blue Lips (Sweden)
Avoiding the tropes of many of her pop contemporaries, Sweden's Tove Lo has continued to push the limits lyrically and compositionally of dance-pop. For her latest record, Tove Lo is deeply personal and passionate on her vocals while being just as satisfying to listen to. Surprisingly explorative sound-wise, "Light Beams" starts the record as a kind of overture, taking a brooding approach while introducing hooks from throughout the record. Immediately intoxicating as a single, "Disco Tits" is a non-stop dance riot. Seemingly composed out of nothing but memorable hooks, the track will have you blasting it on repeat. Also do yourself a favour and which the hilariously inappropriate puppet video for it. Tove Lo brings in a little house style on "Shedontknowbutsheknows" as she brightens up the usually repetitive genre for something instantly accessible. "Shivering Gold" not only showcases the producing talents on the record hilariously but also brings one of her most intense vocals on the record.
---
Etoile Noire - Etoile Noire (Ottawa)
As the country scene continues to grow in Ottawa, it's great to see more bands trying to evolve it. Etoile Noire's self-titled debut finds them taking parts country, indie-rock and a little modern pop and mix it all together for something fun and fresh. The dark overtones of "Native Girl" create a foreboding mood right from the get-go, as it sizzles its beats and melodies out slowly with cool harmonies and fuzzed out guitars. "Trippin' On Emotions" gets emotionally sunny and washed out like an indie single we all know but can't name, and is instantly memorable from first listen. Filtering country-tinged riffs through dark flanger and a powerful echo, "Gone" is one of the more reflective songs on the record, as the duo build the song to rushing release. Closing on the dreamy "Angelique," Etoile Noire finish the record with a sweet French love song that's as sweet as it is rich in textures.
---
Charlotte Gainsbourg - Rest (UK)
Redefining her sound yet again, actress-musician Charlotte Gainsbourg brings disco to her symphonic style for a more modern take on her cinematic music. Bringing in talents like Paul McCartney and Guy-Manuel de Homem-Christo (Daft Punk) the record is a fresh but classic record that will easily win over listeners. Dystopian synths run through album opener "Ring-a-Ring O' Roses" as Gainsbourg switches between French and English to update a classic nursery rhyme. Powerful grooves drive "Deadly Valentine" turning the soaring piano hooks into perfect retro disco for one of Gainsbourg's strongest dance tracks to date. Taking in a bit of horror for "Rest," there's more of a haunting ambiance as Gainsbourg decides to say more with less. The McCartney penned "Songbird In A Cage" is appropriately the most retro track on the record, pulling in tonnes of psychedelic tones and an explosive finale.
Recommended Articles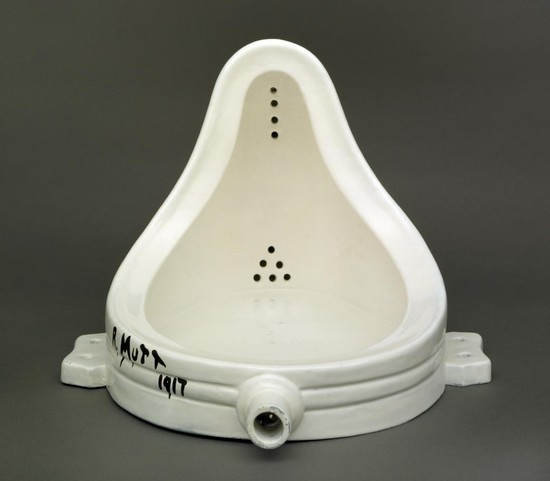 9 April 2017 will mark the centenary of what is commonly regarded as the most important event in twentieth century art history, the submission of a urinal to the first exhibition of the Society of Independent Artists in New York, in 1917.
Read full story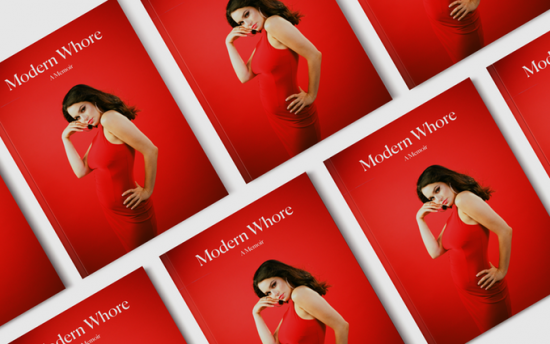 Andrea Werhun's contrarian disposition on all matters related to sex and society is liberating, exasperating, provoking, authentic, truthful, debauched, funny and outrageously honest.
Read full story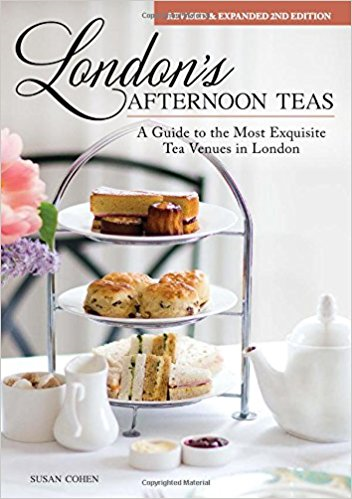 London's Afternoon Teas is the hippest and most up-to-date source of information for both London residents and tourists alike. Featuring 50 of the best places to take tea in London, including classics such as Claridges and the Wolseley as well as completely unexpected venues, there is a tea here to suit all tastes and budgets.
Read full story
Comments (0)
*Please take note that upon submitting your comment the team at OLM will need to verify it before it shows up below.