Music
Album Reviews: Public Service Broadcasting, Torres, Marisa Monte
Album Reviews: Public Service Broadcasting, Torres, Marisa Monte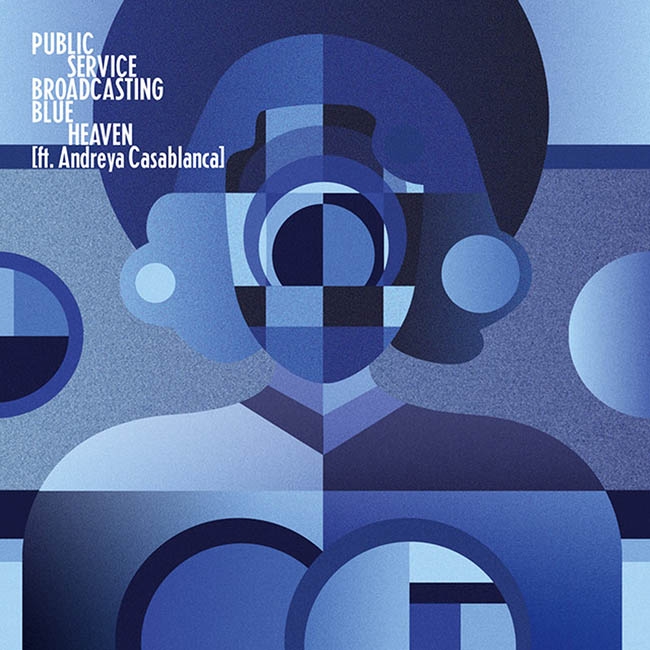 Public Service Broadcasting- Blue Heaven & People, Let's Dance (Single)
(London, England)
In an era of so much isolation, it's wonderful to see a few artists finding ways to collaborate across international lines. With both Gurr's Andreya Casablanca, and EERA, the group make some true magic on these singles. "Blue Heaven" mixes a lot of Casablanca's vocal flow and racing song structure from Gurr, with these utterly triumphant highs of roaring guitars that just wouldn't fit her normal duo. This lets the strengths of everyone here serve to increase the song's pop and overall dynamic punch, as the even the quiets keep rushing, and the explosiveness of all the choruses releases all the tension of the song in this gutturally satisfying way. Whether by Casablanca's own harmonies or the seemingly endless layers of guitars, there is such a great harmonic stack of voices here, that it's a sonic feast. Plus everyone just unleashes so many hooks that you're finding more great moments on every new listen. There's a much more club-driven groove on "People, Let's Dance" as the German vocals continue with EERA. There's a smoky cool in its bones, begging you to lose yourself in a hip-shaking haze, with the electronics providing these riveting highs and lows. The drums also punch through with a fiery sense of grandeur, much like how well the percussive side of the mix shines in Soulwax's work. And the vocals provide this constantly moving energy to leave the song both hypnotic, while never truly stagnating in its dance loop.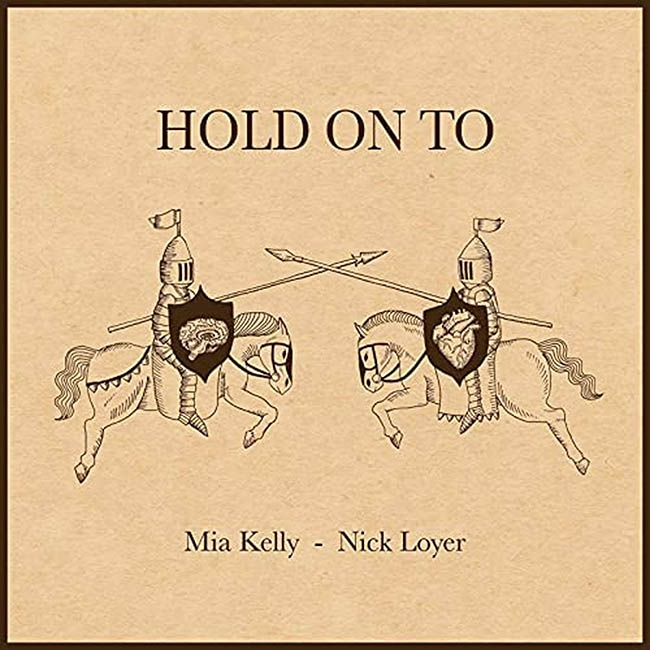 Mia Kelly & Nick Loyer -
Hold on To (Single)
(Ottawa)
With a wonderful lyrical and musical back-and-forth, Mia Kelly and Nick Loyer create a unique magic on "Hold on To." Though the initial trading lines of their shared story has its own charm, it's the way they really highlight their shared pain that makes the song so strong and gripping to keep listening to. With the bounce they bring in the choruses, the track really takes off, and this only gets bigger as they seemingly bring in a whole choir of people sharing the same struggles. The pair also do a lot to separate this from a lot of folk-pop in recent years, mixing in a lot of lines echoing from the back wall of the studio, stripping things down to their voices and burning from a small singing line into a full cry against each other. It really peaks as the duo start to growl in absolute unison near the finale, and hit a full-blown show-stopping double shout to really give you goose bumps.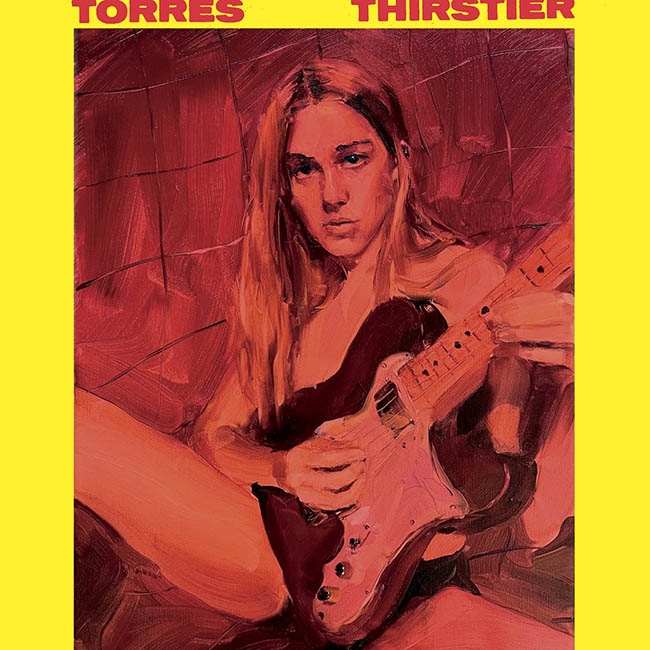 Torres - Thirstier
(Orlando, FL/New York City)
Always a lyrically driven writer, and one with a so much relatable grit in their writing, Torres does a great job of making catchy music that earns its highs. Though this can result in some predictable moments here, all the experimental diving through sounds pays off the stories in ways many artists lose in more singular sounds. The fury in the wailing feedback of "Are You Sleepwalking?" kicks the album off on this cataclysmic note, and one that gains an excitingly menacing note each time it pivots into abrasive electronica. While "Don't Go Puttin Wishes in My Head" loosens to a softer touch, the emotional weight comes in harder under the all the synths, and Torres highlights both her pop brilliance, and how her screaming guitar work can really amp up the sonic tension on more key-driven work. This mix of production lets "Thirstier" breathe a mix of string-like beauty, a nu-metal set of drums and this fist to the sky kind of rage in its choruses as it merges the intimacy of a studio-headphone listener with stadium-rock. As two sides of a similar coin, "Constant Tomorrowland" and "Drive Me" both let their dreamy and bright verses slowly give way to these blown-out, roaring beasts, the latter particularly using synth-bass sounds to really create this grimy monster.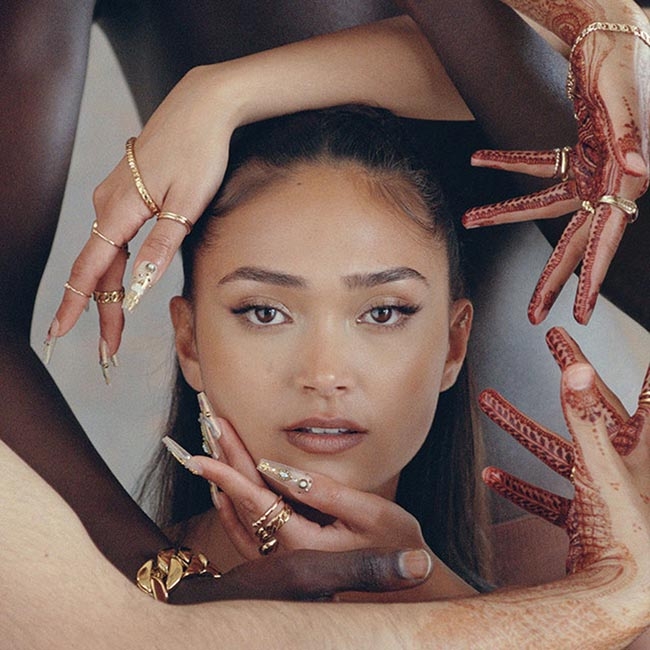 Joy Crookes - Skin (Single)
(London, England)
With a style that emulates parts of Elton John, Nina Simone, Amy Winehouse, and many crooners, Joy Crookes brings a vulnerable musical spirit to the fray. On top of the familiar piano and string arrangements, Crookes voice leaves you absolutely transfixed, and hanging on every word. The heartbreaking story she tells stands out the best here, as she seems to face a tragedy while equally pushing someone (or even herself) to embrace life and possible come back from this hardship stronger. It's all bolstered by that knockout voice, that just centres the song sonically and emotionally, to really elevate it as a crooner pop track that really cuts through.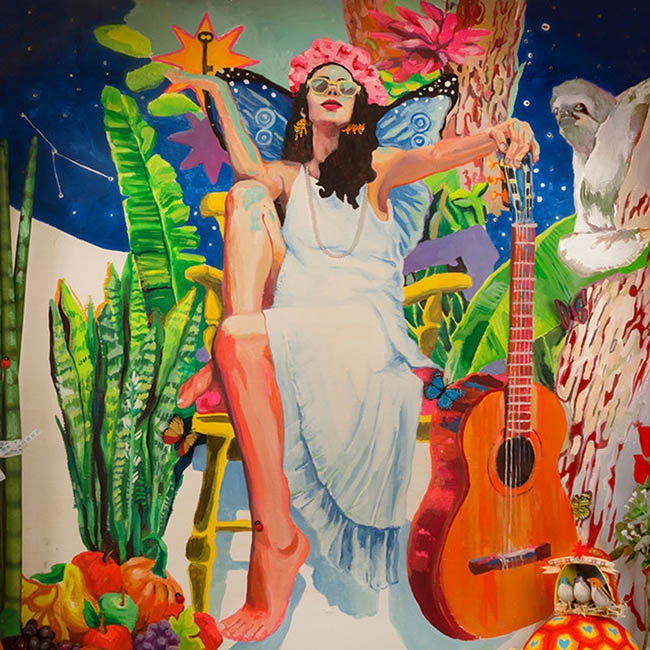 Marisa Monte - Portas
(Rio de Janeiro, Brazil)
Like a Brazilian mirror to a lot of great 70s pop and rock record, with its own uniquely coloured arrangements, Marisa Montes latest record feels like a trip to a missed classic. "Portas" itself plays into a soft ballad, with these great keyboard and hazy guitar washes, letting Monte's vocals guide it through many McCartney-esque hooks with a little Astrud Gilberto timbre. The more classic Brazilian swing comes in through "Déjà Vu," though it brings in a lot of groaning synth voices and dramatic orchestral arrangements to move beyond a bossa nova throwback. "Medo do Perigo" lets a bit of bouncy guitar provide the base to let both Monte and a piano dance back and forth over in a mesmerizing contrast, only to get even more frantic as more voices and guitar layers join in. There's a subtle beauty to "Sal" on its own though, a simple flutter of strings, chugging guitar and Monte's rising strength in the song, only made all the more enchanting as the song's lively rhythm section drops in with full force.
Recommended Articles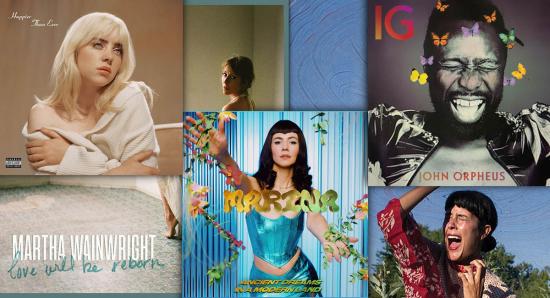 Five album reviews including one from the single-most popular singer on the planet —Billie Eilish
Read full story
Beyond Van Gogh opens in Ottawa today and is sure to excite and re-awaken your art-loving soul.
Read full story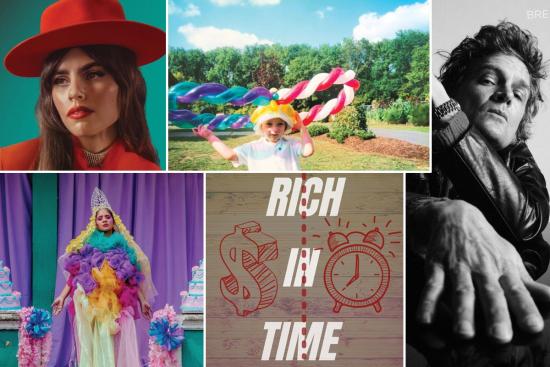 This week in album reviews we bring you five new releases, including two from Ottawa area bands.
Read full story
Comments (0)
*Please take note that upon submitting your comment the team at OLM will need to verify it before it shows up below.