Business
Alex Wu appointed President and CFO of NaaS, one of China's largest and fastest growing EV charging service providers.
Alex Wu appointed President and CFO of NaaS, one of China's largest and fastest growing EV charging service providers.
ABOVE: Alex Wu of NaaS Technology.
---
In December 2022, Canada's Minister of Environment and Climate Change, Steven Guilbeault, announced proposed regulations that set zero-emission vehicles (ZEVs) sales targets for manufacturers and importers. At least 20 percent of new vehicles sold in Canada are to be zero emission by 2026, at least 60 percent by 2030, and 100 percent by 2035. This is in line with the European Union, the United Kingdom, and several American states, including California. Several forecasters predict that two-thirds of all vehicles sold globally with be ZEVs by 2040. That's going to require a lot of charging stations, and that's what NewLink Group, a Beijing-based digital energy service provider, sees as its future in North America.
On January 7, 2023, NewLink announced that it has recently closed a series of financing rounds totalling CNY 900 million through its subsidiaries NaaS Technology (NASDAQ:NAAS), NewLink Integrated Energy Port, and NewLink Corporate Solutions. NaaS is one of the largest and fastest-growing electric vehicle charging service providers in China, and the company recently appointed Alex Wu as its new CFO and President as of January 15, 2023. Wu acquired deep experience in finance, technology, and management as a Managing Director of Bain Capital Private Equity. He also served as board director or board observer for several portfolio companies. Wu will be in charge of NaaS's business and financial management, mergers and acquisitions, and will guide the company's medium and long-term strategic development.
"This is an exciting moment for us," said Wang Yang, Founder and CEO of NaaS. "Alex brings a wealth of experience and skills in both business and finance. We are confident that this appointment will create value for NaaS and our shareholders." NaaS Technology is a one-stop solution for charger manufacturers, charging operators, OEMs, enterprises and fleets. It offers online, offline and non-electric services covering the entire value chain of the electric vehicle industry. It listed on Nasdaq on June 13, 2022, becoming China's first publicly-listed charging services provider. NaaS's share price surged over 67.7 percent during 2022, ranking among the top 10 China Concepts Stock in terms of annual share price growth.
Wu is charged with NaaS' implementation of its new strategy targeting China's rapidly growing new energy vehicle market, which is the largest in the world. As of September 30, 2022, NaaS' charging solutions serviced 1,282 charging station operators and connected over 45,000 charging stations with over 434,000 chargers on NaaS' network. In the first three quarters of 2022, charging volume transacted through the Company's network reached 1,892GWh, and gross transaction value reached RMB 1,861 million, representing 2.29 times and 2.35 times that of the same period of 2021, respectively. The ever-increasing sales of ZEVs are expected to push the numbers up to 2.1 million chargers in 2023.
NewLink's corporate energy management service provider, NewLink Corporate Solutions, provides one-stop digital energy management solutions for clients in multiple sectors, including Xiaomi Group, China Express, China Merchants Bank and Longfor Group. It helps enterprises upgrade energy management, reduce costs and increase efficiency by leveraging digital tools. NewLink Corporate Solutions received CNY 400 million in the current round of fundraising.
NewLink Integrated Energy Port, another subsidiary of NewLink, received CNY 300 million in this round. As an energy asset operator, NewLink Integrated Energy Port helps conventional gas stations transition into new energy retailing businesses with seven major capabilities, including branding, traffic management, digitalization, and new energy.
Referring to NaaS and Newlink, Jonathan Zhu, Managing Director and Co-head of Asia Private Equity, Bain Capital, said, "China's transportation energy market is entering an era supported by both oil and electricity. NaaS is a leading EV charging solution provider in China, and what it is doing is of huge commercial and social value." The current round came after an earlier round from CR Capital Management announced in early 2022 and NaaS's pre-IPO financing, bringing NewLink Group's total fundraising to CNY 1.87 billion in 2022.
Recommended Articles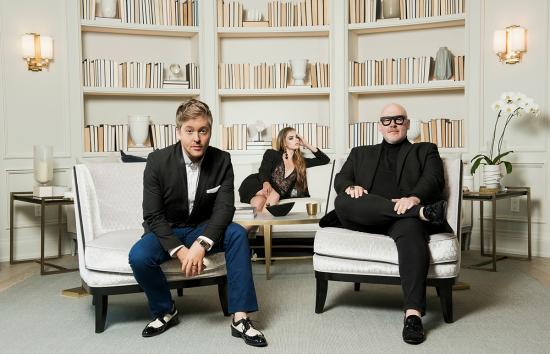 How the events and marketing agency is bringing luxury to Ottawa
Read full story
World Skills Employment Centre dedicates its resources to ensuring that newcomers to Canada are fully prepared to join the Canadian labour market
Read full story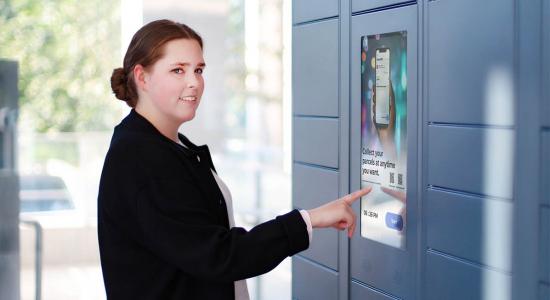 As package volumes continue to drastically increase, many buildings are unprepared to manage the influx of deliveries.
Read full story
Comments (0)
*Please take note that upon submitting your comment the team at OLM will need to verify it before it shows up below.