Arts & Events
Algonquin College is making waves and winning awards
Algonquin College is making waves and winning awards
Cheryl Jensen is making an impact. Jensen became Algonquin College's eighth President just over one year ago in August, 2014. She brought 31 years of experience as a professor, dean and vice president and a reputation for creating strategies that responded to both industry trends and to the needs of students, employees, alumni, and the community. She is a scientist and a Masters of Education and has a Certificate in the Metallurgy of Iron and Steel. Her vision and message to Algonquin faculty, students and the national capital region was about entrepreneurialism.
In a speech last March in downtown Ottawa Jensen said that "becoming entrepreneurially minded is about embracing creativity, resilience, and resourcefulness and said that the entrepreneurial spirit is needed beyond the business world, in areas like government, health care, social services and education". She noted that innovators take calculated risks and embrace change, all things needed to build business and an innovative economy.
Jensen said that Algonquin is an example of how the entrepreneurial spirit can work. She said it's getting harder to get provincial funding for programs, which puts the onus on colleges like Algonquin to figure out alternate ways to make money."We are in the process of turning each school and department into its own business, with each unit leader having primary responsibility for profit and loss," says Jensen. "Within this model, each dean and director is able to keep the profits they make annually so they can reinvest them in equipment and infrastructure they and their faculty deem critical to the success of their students."
Algonquin has also created an internal professional development institute to help its leaders learn how to become entrepreneurs in their field and is looking at ways to further monetize its areas of strength. Jensen notes that the college's use of e-textbooks is an example of this practice in motion. She says that "by 2017, all Algonquin students will be using e-textbooks saving 50 per cent the cost of printed books".
This program is a collaborative one with the University of Ottawa, Kivuto and leading textbook publishers Pearson and Nelson and has caught the attention of The Canadian Federation of Students, who said this month that textbook costs have risen by 2.44 times the rate of inflation since 2008 across Canada as students grapple with the crisis of the cost of books.
In keeping with the entrepreneur and partnership theme, The College's Faculty of Arts, Media, and Design has partnered with Algonquin's School of Business, to launch a new Brand Management program which industry experts say "Canada needs". The one-year Ontario College Graduate Certificate focuses on the intricacies of brand development and management from the industry and ad agency perspectives and teaches branding as distinct profession requiring specific skills.
Students will interact with private sector brand managers and creative agencies through guest lecturers, site visits, and must submit a final brand consulting project for a real client.This new program comes on the heels of Algonquin College's School of Media and Design winning the Top Award as the Outstanding Campus Newspaper by the Canadian Community Newspapers Association (CCNA).
The Algonquin Times is entirely produced by the students of the Journalism and Advertising programs and financed through advertising sales with limited support from the Algonquin Students Association. Journalism students write the articles and take photos, while design student make the ads, produce the layout and the advertising students sell the ads.
Cheryl Jensen noted that "The School of Media and Design award is a testament to our belief in hands-on applied education. The national award is the pinnacle of achievement in student journalism and advertising. We at Algonquin College are truly proud of the students and professors in this program."
Recommended Articles
The United Way Community Builder of the Year Awards shines a well-deserved spotlight on some of those who leave such an important mark on this city. At last night's Gala ceremony inside the Shaw Centre, seven new recipients were honoured for continuously taking strides to build a stronger, healthier and safer Ottawa.
Read full story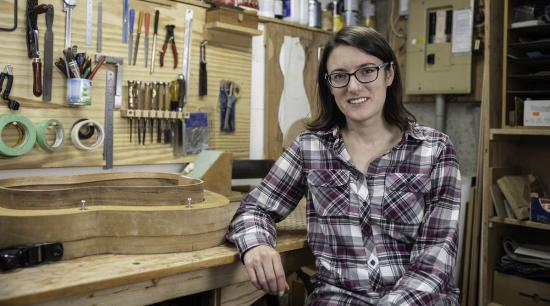 In many ways, becoming a guitarist has been her destiny since the day she was born.
Read full story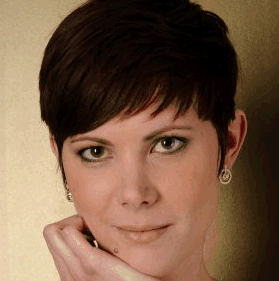 Opera Swedish style is coming to Ottawa with a performance this week by one of that country' most...
Read full story
Comments (0)
*Please take note that upon submitting your comment the team at OLM will need to verify it before it shows up below.