Food & Wine
"All About Fish" Promotes Sustainability with Energy and Zest
"All About Fish" Promotes Sustainability with Energy and Zest
All images courtesy Gusto TV. 
Gusto TV wants Canadians to buy and cook sustainable seafood – and love every minute of it.  The Ottawa-based food and lifestyle channel will promote a serious message with their new show, Fish the Dish and its companion website AllAboutFish.ca, two offerings that are as playful as they are informative.
Fish the Dish is a cooking show which premiered April 18 on the network.  It is hosted by Spencer Watts, a chef from the Sunshine Coast of BC.  While demonstrating how to prepare delicious seafood dishes, Watts shares his passion for food, infectious enthusiasm and sense of humour to make every minute fun to watch.  The show aims to demystify cooking fish at home and make it a more accessible choice, highlighting Canadian and sustainable seafood products.
Gusto TV is produced by passionate foodies, and the message comes directly from the network. President and CEO Chris Knight is proud to be able to promote choosing sustainable and Canadian seafood, "which we consider to be some of the best in the world."  He says Fish the Dish came about because research shows Canadians shy away from cooking fish.  "Fish is probably the easiest thing to cook," he says, "and it takes no time at all."  Encouraging Canadians to protect and enjoy the tremendous variety of available seafood is the driving force behind the network's new offering.
At Gusto, television shows are planned alongside proposed web content.  The focus means that an enormous creative effort goes into developing the web content, and it is taken as seriously as developing the show.  "We believe our digital presence is as important as our shows," says Knight.  He sees the website as a seamless extension, adding that the network has differentiated itself by giving more to fans of Gusto TV shows.
AllAboutFish is a terrific tie-in for the show, and indeed even stands on its own merit.  The site features several varieties of fish and shellfish available in Canada.  It provides facts about each as well as mouthwatering recipe ideas and buying information promoting sustainable choices.  There are videos on almost every page, too, making the recipes and ingredient selection seem easy and fun.  Throughout the site, design cues come from Watts' lively personality and wardrobe; it has a light-hearted look and feel, abundant illustrations and bright, colourful photos.  Like Watts' approach on the show, the playful presentation of the site supports the underlying message to make choosing sustainable seafood seem fun and approachable.
Sustainability is a complex issue that Gusto hopes to make more understandable.  In a press release for the website, the network said, "Gusto believes it has never been more important to choose sustainable options, if we want to keep eating fish and seafood and for future generations to have the same privilege."
The network and its new star will continue to bring attention to this issue with these and upcoming projects, sure to be equally entertaining and educational.  A documentary is in production for summer release that will delve more deeply into the issue of sustainability, and Spencer Watts will publish a cookbook later this year.  The website can be found at allaboutfish.ca.
Recommended Articles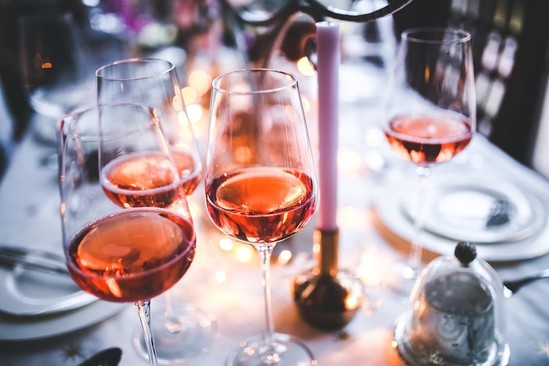 Rosé wines are perfect for this time of the year for many reasons – quenches your thirst, easy to drink, low-ish in alcohol and pairs with many summertime foods
Read full story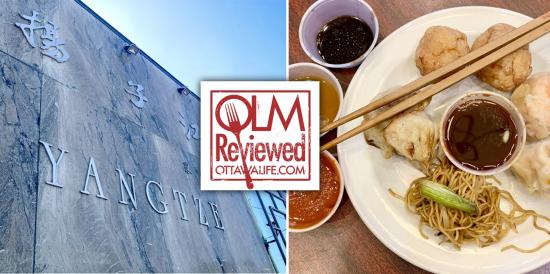 Yangtze has treated its customers to the highest quality service and authentic Szechuan and Cantonese cuisine since opening in its iconic building at 700 Somerset in 1982.
Read full story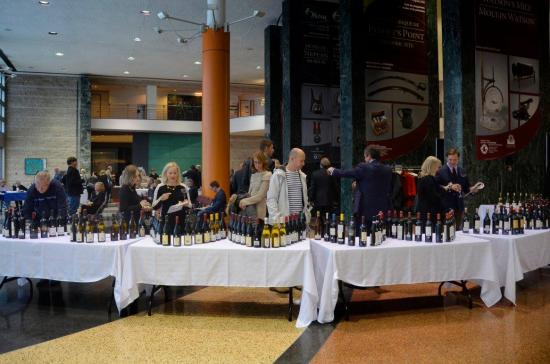 Whether you're a connoisseur, collector, or complete beginner, Ranger has shared with us five tips to help you navigate the wine auction world.
Read full story
Comments (0)
*Please take note that upon submitting your comment the team at OLM will need to verify it before it shows up below.