Auto
All-new 5-Series bolsters BMW's 'driver's car' reputation
All-new 5-Series bolsters BMW's 'driver's car' reputation
Photos by Neil Moore / Feature image: BMW's all-new seventh generation 5-Series may not look radically different than its predecessor, but it's now lighter and more powerful, with its turbocharged 3.0-litre inline six delivering 335 hp and 332 lb/ft of torque.
---
It may be "all new," but I'd be hard-pressed to spot the differences between the sixth-generation BMW 5-Series and the current seventh gen model. But then again, BMW can be credited for not messing with a good thing.
Indeed, the 5-Series has always been a handsome ride, part of why they've sold more than 7.6 million of them worldwide since 1972. But more than the visuals, the automaker had earned a reputation for superb driving dynamics which, as of late, had been waning.
Not that I'd agree with some critics who suggest BMW has lost its engineering mojo – even though 3- and 5-Series vehicles have put on size and weight. It's just that the competition has been catching up. Mercedes, Audi and Jaguar – and even marques like Lexus and Infiniti – have really pulled up their socks in building 'driver's cars' of their own.
So to regain some of this lost ground, BMW has revised its longest-running series, subtly honing the driving experience, while adding a few techie tricks that should turn heads.
The 5-Series shape and sheet metal retains its long bonnet/tapered cabin/short rear deck proportions with a roofline that sweeps just a little further back – a tweak you likely won't notice. Ditto for the slightly narrower headlights and larger kidney grille, and the few additional creases in its body panels.
The 5-Series has also shed up to 100kg in weight (depending on model), thanks to its use of magnesium, aluminum and high-strength steel. It has, however, gone up a bit in size: 36 mm longer and 6 mm wider.
More significant is the upgrade to its iconic turbocharged 3.0-litre inline six – the engine that powered my 540i xDrive tester. It now delivers 335 hp and 332 lb/ft of torque (up from 300 hp and 300 lb/ft), with peak torque now arriving at an uber-early 1,380 rpm. It's that kind of low-end grunt that makes this six so sweet.
Mated to a buttery-smooth, eight-speed Steptronic automatic and intelligent all-wheel-drive, this powertrain launches the 1,823-kg (4,019-lb) vehicle from rest to 100 km/h in just 4.8 seconds.
Other 5-Series engines include the 2.0-litre turbo four in the 530i (248 hp, 258 lb/ft), and a 4.4-litre V8 that in the 550i makes 455 hp, and an asphalt-ripping 600 hp in the M5.
The 540i's double wishbone front and five-link rear suspension is adept at soaking up minor road imperfections – and with barely a hint of body roll in hard cornering. But the skinny, low-profile tires on 19-inch alloys deliver a rock-hard response to potholes and other road assaults. Which could be somewhat alleviated by smaller wheels and higher sidewalls. After all, this $69K Bimmer is more likely to be your daily driver than a weekend track toy.
My tester received some additional goodies, like the $3,500 Adaptive Drive system. This employs dynamic dampers for even better anti-roll, reacting quickly to driver inputs (gear position, steering, "go pedal") and changes in the road.
Working with the three drive modes – Eco Pro, Comfort and Sport – adaptive drive noticeably tightens up in the latter setting. This, along with later gear changes, quicker throttle response and downshift rev matching, made for a markedly sportier experience than the other two modes.
In some rides, the contrast between settings is subtle. Not so in the 540i.
Although 5-Series handling lives up to BMW's reputation, steering is a little numb – which is not unheard of with an electromechanical system. Nonetheless, it does the job, delivering more assistance at low speeds and less on the highway.
But the available Integral Active Steering is worth a mention. This system slightly turns the rear wheels either opposite the front (for less steering effort around hairpins), or with the front wheels to provide smoother lane changes.
Inside, the passenger cabin is well put together, mine with black Nappa leather ($1,500) with high-contrast stitching/piping, along with wood trim and satin chrome accents.
Not sure why the standard-equipped front buckets with 16-way power adjust won't meet the needs of a 5-Series driver, but more discerning folk can pony up another $2,500 for the Interior Comfort package. This includes 20-way adjust, along with ventilation and massage for both driver and passenger.
Other upgrades in my tester included the $6,500 Premium package that provides soft-close doors, power trunk, side and rear sunshades, heads-up display, upgraded Harman/Kardon audio and parking sensors with 360-degree view.
The larger 5-Series means more space in the passenger cabin, and more kneeroom in back. These seats are 40:20:40 split/fold, allowing you drop the middle section to carry long objects between rear passengers. Handy for returning my father-in-law's pole pruner with the entire family onboard for Sunday dinner.
The 5-Series growth spurt also provides a cavernous trunk: 530 litres. This should swallow a month's worth of groceries, or to resonate even more with some BMW drivers, four golf bags.
I can remember the automaker's first crack at infotainment, and iDrive has come a long way since. iDrive 6.0 pulls together navigation, phone, audio, etc. on a 10.25-inch touchscreen that can also be controlled by a rotary, mouse-like knob, voice commands – or more interestingly – by hand gestures.
A 3D sensor picks up hand and finger motions, like pointing at the screen to accept a phone call, or spinning your index finger to adjust volume. There are still more, but suffice to say that if you're somebody who talks with their hands, you may get a few unintended results.
Standard and available driver aids are aplenty: adaptive cruise control, lane departure warning and lane keeping assist, along with some semi-autonomous wizardry.
Like the evasion aid that can make a quick lane change, for example, if the vehicle in front brakes aggressively – and you don't. Or the Active Lane Keeping & Traffic Jam Assistant, a semi-automated system that can shoulder some of the effort in stop-and-go traffic.
One I've watched, but still haven't tried, is the remote-controlled parking. Standing in a packed BMW Canada parking lot, I was happy to watch BMW's product and technology specialist work the nearly smart phone-sized "display key." I figured Rob Dexter would have an easier time explaining a crease in the 3-Series and Mini parked either side if the demo went badly.
But it didn't, and he demonstrated flawlessly how this feature allows you to get out of your car and then remotely guide it into (or out of) a tight parking spot. It'll save you from dinging the adjacent car if, for example, you have mobility issues and need to open wide. But the guy (or gal) parked beside you may not share your enthusiasm…
With all the options, my tester's base MSRP of $69,000 skyrocketed to $90,400. Now, that's a loaded ride, but this kind of dough could easily put you into a V8-powered 550i. Some would think this choice a no brainer, but consider that the thirstier 4.4-litre engine only gets you to 100 km/h 0.8 seconds sooner.
More power or more tech? Hmmm…..
It's a choice I'm someday hoping to make when I have the budget. But for those who currently do, the 5-Series remains a top contender in this highly-contested segment.
SNAPSHOT: BMW 540i xDrive 2017
BODY STYLE: mid-size sedan
ENGINE: 24-valve 3.0-litre inline six cylinder with twin scroll turbo (335 hp, 332 lb/ft of torque)
DRIVE: intelligent AWD; eight-speed automatic with manual shift
FUEL ECONOMY: 11.4/7.8/9.8 litres/100 km (city/hwy/comb)
CARGO: 530 litres
PRICING: (base) $69,000; Premium Package $6,500; Driving Assistance Package $1,900; Interior Comfort Package $2,500; Smartphone Connectivity Package $750; Remote Parking Package $1,500; M Sport Brakes $750; Adaptive Drive $3,500; Night Vision with Pedestrian Detection $2,500; Nappa leather $1,500. Freight and taxes extra.
WEBSITE: bmw.ca
Recommended Articles
I've heard it said that in the hearts of today's youngsters, particularly teenage boys, electronics have replaced cars.
Read full story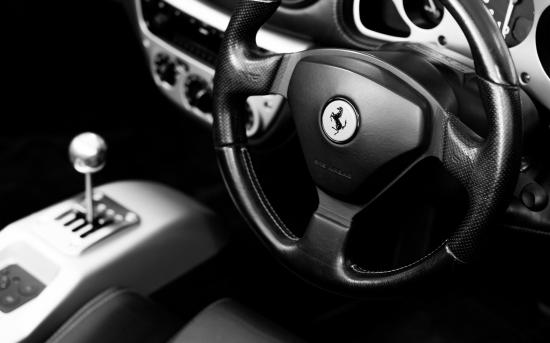 This year, I've blown off all practical matters – like shopping for your next ride – and focused on the kind of car I might purchase once automotive journalism puts seven figures in my bank account.
Read full story
The automaker is known in most segments for cut-above handling, and the Mazda3 does not disappoint. Its independent front suspension (MacPherson struts/stabilizer) and torsion beam rear, is taut in the corners, but at the same time, is forgiving on rough roads.
Read full story
Comments (0)
*Please take note that upon submitting your comment the team at OLM will need to verify it before it shows up below.