Reviews
Alvvays strikes gold again and blows their previous work out of the water
Alvvays strikes gold again and blows their previous work out of the water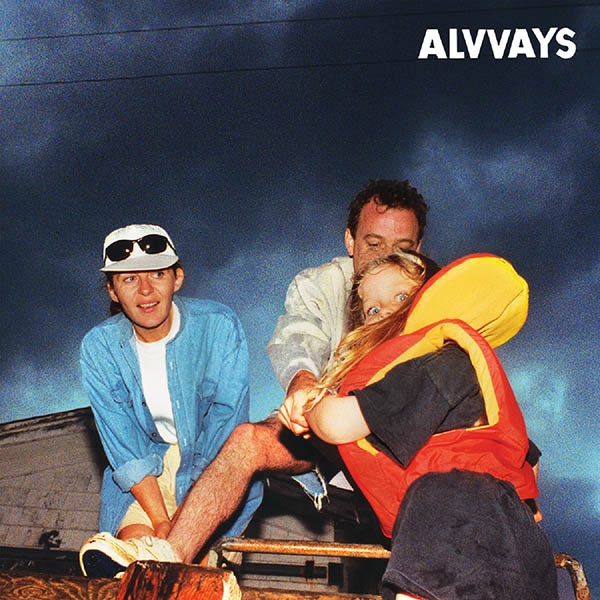 Alvvays
– Blue Rev
(Toronto/Charlottetown, PEI)
It's a rare feat for an indie band to essentially strike gold so consistently, but Alvvays have seemingly managed to emerge from another long break with their best music in ages, and a production scale that blows their previous work out of the water sonically. Powerfully dense sonically, and rich with emotional melodic turns, Alvvays find that true depth from their first record and knockout a record filled to the brim with classics. The passion and detail laced in this record easily place it as a contender for album of the year at this point. "Pharmacist" harkens to the simple but pure fun of their second record, the wall of that distortion and the range of tones they get out of it lets every subtle melody hit you like it's rooted to the core of who you are. Even on the most single-ready charge of "After the Earthquake," the melange of hope and worry here are palpably Alvvays, and the band's luminous waves of chromatic guitar tones make for a truly euphoric rush of life, even before that goosebump-inducing bridge. Tying their slow romanticism into a whole new world, "Tile By Tile" throws you into a watery synth heaven, feeling separate acoustically from their previous work but rightfully part of their melancholic canon. Interestingly "Lottery Noises" sounds like five Alvvays songs thrown into a blender and somehow elevated again to a new devastating place, with hooks for days, lush charges, and dynamics that will shake your whole body.
---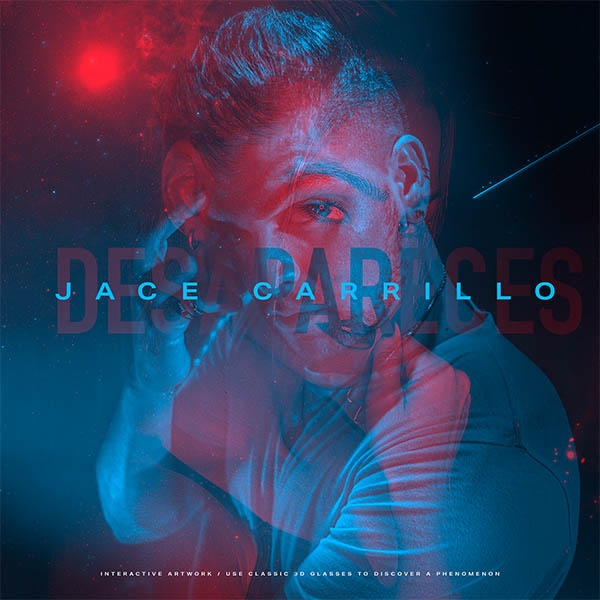 JACE Carrillo – Desapareces (Single) (Montreal/Valencia, Venezuela)
Blending a modern pop production, a bit of indie synth pop keyboard tone (think Chvrches), and smooth Spanish vocals, JACE Carrillo delivers a single that goes down easy. There's a wondrous cloudy float to the verses here, as Carrillo guides you through the dark towards the bass and explosive choruses. This feeling is intriguing given the whole song is about a dream love that's never the same while awake, as the dreamiest parts here actually feel darkest, with Carrillo hammering home that feeling of discomfort in his vocals. Powerfully catchy, this genre-fusion pop banger feels like a perfect bridge for anyone trying to get into more Latin-infused pop.
---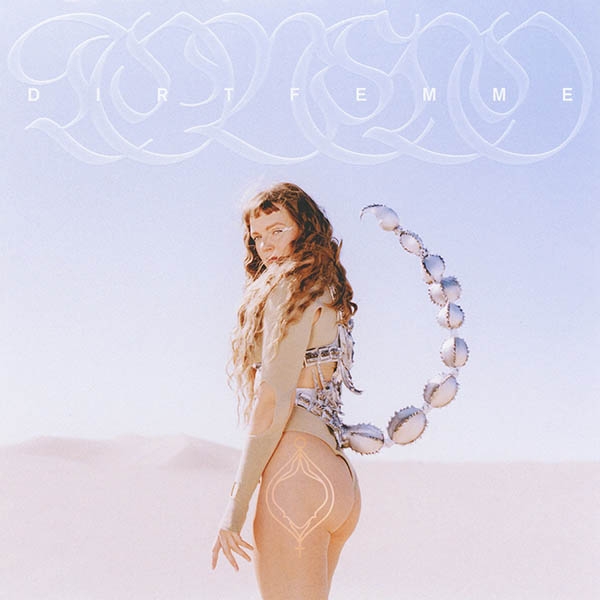 Tove Lo – Dirt Femme

(Helsingborg/Stockholm, Sweden)
As a true royal of the sad-dance genre of modern pop, Tove Lo has cemented her niche and expands the scope of her sound with each album. Between some of her best lyrics to date, the glorious synth tones across the album, and a constant sense of drive, the record is really only a few connecting tissues short of perfect cohesion. "No One Dies From Love" comes out roaring as a theatrical club track baked in a painful tale of the aftershocks of a romance and some of her most evocative synth sounds across her entire discography. A rare non-novelty update of the classic instrumental "Popcorn," "2 Die 4" adds a real tension and grit to the core of that hook, making the whole song a dire buildup to its crackling remix of the riff. After a somewhat subdued intro "Attention Whore" blends Lazerhawk-like keys, velvety verses from Channel Tres that massage the ears, and a long overdue refrain that is amazingly addictive, especially after waiting two minutes into the song for it. Tove Lo's effortless knack for overtly sexual tracks that exude disco instead of simple shock value is shining on "Pineapple Slice," in a bass and high harmony-driven track about mutual pleasure that matches that sensuality in its arrangements.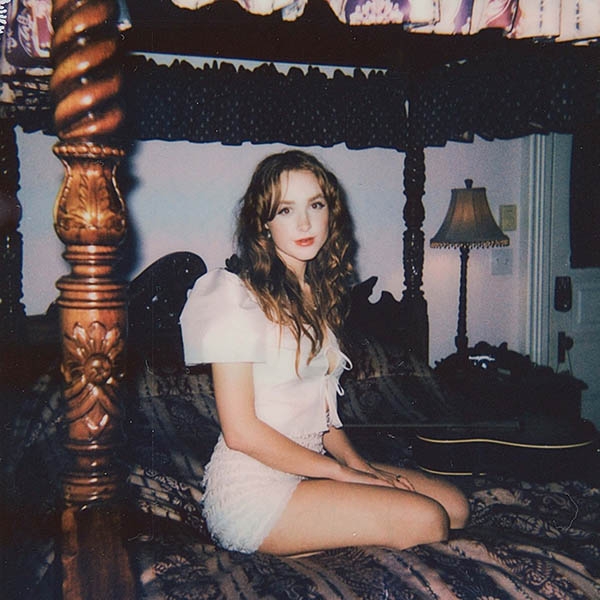 Bella White – Rhododendron (Single) (Calgary, AB/Nashville, TN)
Though it starts off more descriptive and vocally-driven, Bella White's latest single quickly becomes a great meditation on motherhood and how much rumination happened during the pandemic. The soft touch to every instrument lets you hone in on the story more, but there's a lot of suffering and struggle in the bones of that instrumentation that you shouldn't ignore either. White paints a pretty bleak portrait of motherhood, one that for all its rewards, is ultimately one of sacrifice, danger and hardship. This feeling is in stark contrast to the beauty of the string arrangements and subdued, ethereal elements in the background of this track, as White crafts an elegant mood piece of someone coming to terms with their place in life.
---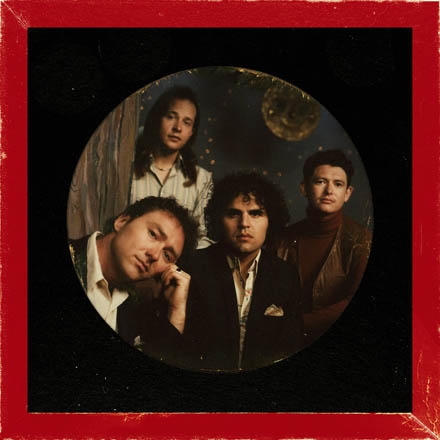 Surf Curse – Magic Hour

(Reno, NV)
While select singles would lead you to see Surf Curse as a smooth, indie jam dance group, their most unhinged moments sound more like a Viagra Boys record than Best Coast. With a shadowy haze over their whole record here, the Reno outfit does their best to show you their core energy, rather than a simple aesthetic to attribute to them. "Arrow" breaks out in that grimy and sunburnt tone the band does so well, leaning more into their Wavves side of influence than anything else for a raucous and fiery opening to the record. The group's more dance-ready appeal makes for an instant single on "Lost Honor" as they drive their beat with a steady charm and their building riffs wash over you like sun and a wave all at once. The swirling groove of "TVI" is a welcome shift of pace, and much like its unrestrained finale, the story in this track flops between wholesome sharing and reminiscing with more personal hedonism and release without a real moment of break. With the sax roaring and a frantic jazzy punk charge, "Fear City" is all the band's fury going at full blast, with the calm of their smooth surfy core letting the kick up to those dynamics feel all the more pronounced.
Recommended Articles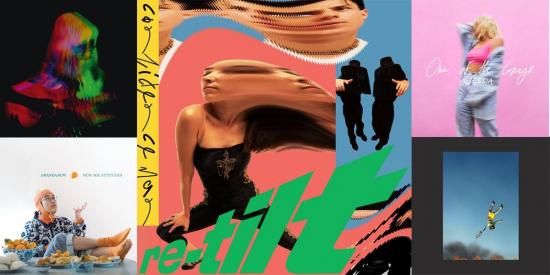 Album Reviews: Melody's Echo Chamber, Confidence Man, Yeah Yeah Yeahs
Read full story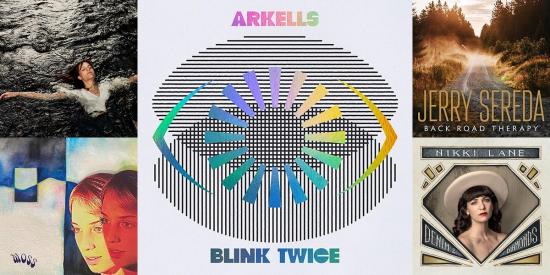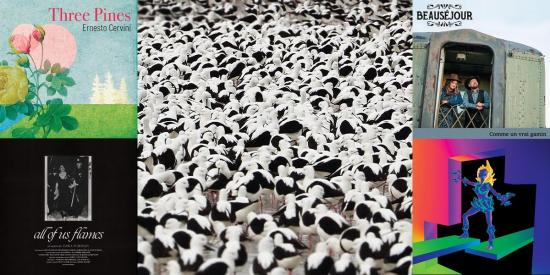 Album Reviews: Stella Donnelly, Ezra Furman, Kaitlyn Aurelia Smith
Read full story
Comments (0)
*Please take note that upon submitting your comment the team at OLM will need to verify it before it shows up below.