Amazing Arizona
To even attempt to describe the beauty of Arizona in words or to capture it on film seems like a futile endeavour. Only your eyes and other senses can provide the true experience of the natural majesty of the land around you, of the gorgeous red rock mountains and shapes that look like they came out of a Dr. Seuss book. Arizona is a magical place that is also rich in culture and history.
A perfect road trip doable in 5-7 days is the journey from Phoenix to the Grand Canyon. The drive itself is roughly four hours, but there are a number of must-see places along the way. If you are part of a larger group and need transportation, check out this Tucson bus rental option.
Sedona
It is a little detour definitely worth the effort. With paths for every kind of walker, it offers top-notch hiking. If you are short for time, rent a bike to see things more quickly. Stargazing is breathtaking given the dark sky.
Flagstaff
It is a mecca for anyone interested in space and celestial phenomena. The 50th anniversary of the moon landing is particularly special this year because every astronaut who participated in the Apollo program trained in Flagstaff. Flagstaff is also the location of the Lowell Observatory where the dwarf planet Pluto was discovered in 1930. The Observatory offers guided tours so you don't need be a rocket scientist to understand and its story is moving.
Nearby you can travel back even further in time, to Meteor Crater to see what happens when space and earth collide. It is a massive crater formed some 50,000 years ago. It is a humbling experience and worth the 40 minute-drive from Flagstaff.
Head to the pueblos at Wupatki National Monument, which are awe-inspiring and offer another look at ancient Indigenous human ruins and our incredible will for survival.
Back in modern Flagstaff, walk along Route 66, sip on craft beers, (Flagstaff has a thriving craft beer industry) and grab a burger at Diablo's burger joint which has incredible burger options. With a college town feel and place brimming with creativity and imagination and what is possible — from space exploration to the limits of the human body (Olympians train here), there is a great vibe overall in Flagstaff.
Grand Canyon
The year 2019 may mark the 100th anniversary of the Grand Canyon's designation as a national park but its formation dates back over 6 million years (possibly longer based on new evidence). The walls of the Canyon were formed before dinosaurs so it is interesting to note there were never any dinosaur bones discovered in the Canyon. The oldest human artifacts are nearly 12,000 years old and since then there has been continuous use and occupation of the park. It is a dream location for scientists, geologists, archeologists and awe seekers of every kind.
There are two public areas: the North and South Rims. At 7,000 feet above sea level, the South Rim is the most accessible with numerous to pull over to admire the views. You can experience the Park by helicopter, hummer, bus, car and foot.
For the full Canyon effect take a Hummer tour, helicopter then explore by foot.
If a Hummer tour grabs you, Buck Wild Hummer Tour will take you to one end of the South Rim at dusk. Bear in mind you are in a Hummer and it is a group tour so you stuck on their schedule and it is a commitment of up to two hours but the drivers are dynamic and keep you entertained.
Next, Papillon Heli-tours are efficient, punctual and the experience of riding in a helicopter alone is amazing.
Finally, for your Canyon Odyssey on foot, make sure to arrive before 9 a.m. to avoid incredibly long lines. (You still need to drive there to reach the Rim).
The best way to see the Canyon is on foot. The Hermit Trailhead path is stunning and takes you to the opposite end of the South Rim from Hummer trip, which gives you a real great sense of all of the South Rim. There is a shuttle bus for hop-on hop-off adventures but you can walk the full path which is about 10 km. Bring lots of water.
Climbing down into the Canyon is worth the effort but remember if you climb down into the Canyon it takes a lot longer to climb back up. Bring lots of water and wear a hat and sunscreen. It is seriously hot and the sun is strong.
Scottsdale
Scottsdale is a suburb of Phoenix. The old town of Scottsdale is a great place to just roam around and take in the feel. It is charming and has an old western town feel with a modern twists.
Grab some ice cream from the Sugar Bowl, made famous in the Family Circus cartoon or visit Hula's Modern Tiki for the best ceviche bar none. If breakfast is your thing, head to Hash restaurant for a DIY Bloody Mary bar, omelettes and breakfast cocktails. It is located in a strip mall but don't let that frighten you, the food is great. And if you're more of a brunch person, Scottsdale is also where you can get the best brunch in Arizona. From simple brunch food like eggs and sandwiches to more sophisticated dishes like wild mushroom omelettes and tamale cakes, the restaurants in this city will keep your tummy satisfied.
Scottsdale rightfully is an outdoors-centred kind of place and has some phenomenal hiking. Locals, tourists and people training hard congregate on Camelback Mountain. The Echo Canyon Trail is an incredibly rewarding experience with a workout that can be as hard as you want it. There is a lot of rock climbing but it is safe and the vista at the top is worth it. Give yourself 3 hours. Surprisingly, it is a bonding experience with people to climb steep rocks. Don't carry anything in your hands. Bring a backpack.
Other sites
While heading indoors may not be top of mind, there are some incredible museums in Arizona, such as the multi-award-winning Music Instrument Museum. It has incredible collections and artifacts from all the greats and instruments from around the world.
For context and history of northern Arizona and its Indigenous peoples, visit the award-winning regional Museum of Northern Arizona in Flagstaff. Arizona has one of the highest Indigenous populations in the US and so its history is rich.
While it may sound clichéd, Arizona is a place to recharge. When you are surrounded in natural beauty, spending time outdoors, walking, filling your mind with the wonders of this incredible place filled with history that also celebrates what is possible by humans, you can't come away from a visit here and not be inspired. It is a wonderful vacation spot for sure, but to leave a place renewed with hope in what is possible by humans was unexpected. In addition, the people there are without exception warm and welcoming and overall makes it the perfect destination.
Are we ready? Yes, we are.
To learn more about Arizona or to plan your next vacation visit visitarizona.com.
Recommended Articles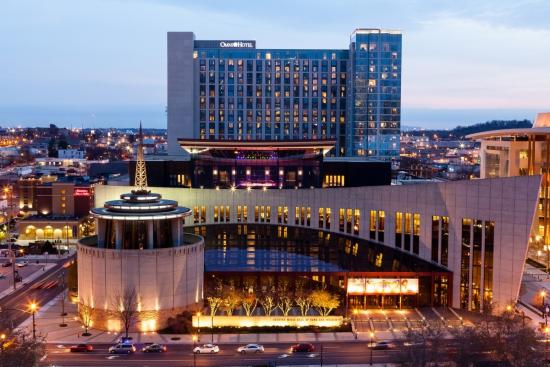 In just 3 days you can immerse yourself in the multifaceted music scene, experience world-class art, sample some of the city's finest eateries and visit Nashville's many neighbourhoods from the hip and trendy to the posh and affluent.
Read full story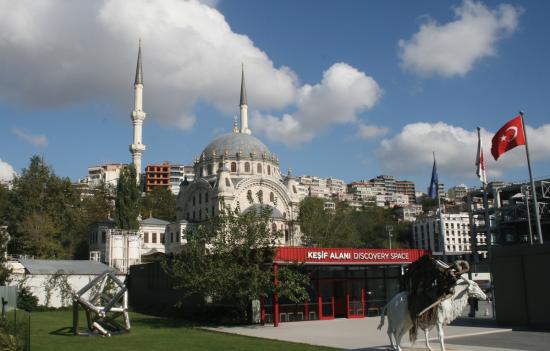 ISTANBUL: The grandest of European cities that serves as the cultural and spiritual meeting point where Europe meets Asia.
Read full story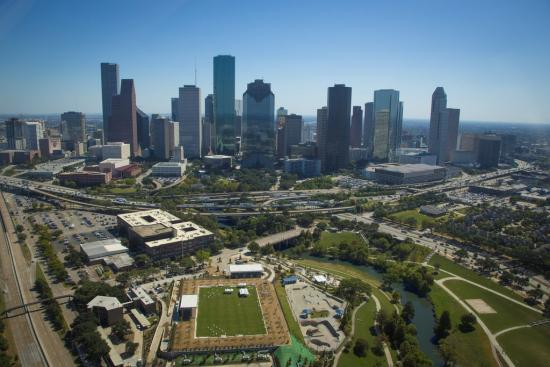 Whether you stay for a full week, or just a weekend, Houston will not disappoint. The city is on track to surpass Chicago as the third biggest city in America and is a booming hub of art and culture.
Read full story
Comments (0)
*Please take note that upon submitting your comment the team at OLM will need to verify it before it shows up below.