Good Reads
An A to Z guide on the 10 highest paying jobs in sports Industry
An A to Z guide on the 10 highest paying jobs in sports Industry
By Rebecca Martin
All You Need to Know About the Top 10 Highest Paid Sports Careers in Canada
Sport is one such entertainment sector that almost everyone loves. From childhood onwards, kids are motivated by their parents to participate in different sports. Watching sports also becomes a part of their daily life activities as they grow up. As kids and teenagers, people also participate in various sports events in school or college. And as one grows up, another aspect of sports that grabs the attention is sports betting in the top bookmakers in Canada. Overall, sports have become an eminent part of life for people of all ages.
You will be glad to know that becoming an athlete is not the only career option available in this field. But what if someone does not want to keep sports as mere entertainment and wants to pursue a career in sports? If you are also thinking the same, trust us, there are more like you. We have talked in detail about the top 10 career options one gets in Canada related to sports. Are you eager to find out? If yes, stay hooked until the end to know which sports career pays the highest!
Most Popular Sports Careers in Canada
Remember, the famous sports career options are not always the ones that pay high. These are the careers that most sports lovers choose in Canada. After doing a market survey, our experts have found that most Canadian sports lovers follow the career paths mentioned below. Have a look:
Coach
Commentator
Personal trainer
Team strategist
Sportsperson
Sports nutritionist
Top 10 Highest Paying Sports Careers
Personal Trainer
Every athlete out there has a personal trainer without whom they won't be performing as great as they are right now. The job of a trainer requires great physical strength and an understanding of how to create a fit lifestyle for someone. If you think you are up for helping athletes reach their fitness goals, working as a personal trainer would be a great idea. You need to help them perform various exercises to increase their stamina and muscle coordination to excel in whatever sport they choose to play. Personal trainers are also responsible for creating a proper diet chart for the athlete. The trainer can work with either one athlete at a time or a team, whichever matches their caliber.
A simple high school diploma degree is enough to start you as a personal trainer. But if you want to scale up to higher posts, you can also opt for a bachelor's degree in kinesiology or exercise science. The overall payment for the job is also decent. As per the recent market surveys, the average yearly salary of a personal trainer is around $50,414.
Coach
Just like every player requires a trainer, they also need a coach. Be it baseball, football, cricket, or basketball; no player can give their best on the field without the help of their coach. A coach is responsible for bringing the best in any athlete. They know how to enhance players' skills by motivating them to work harder every day. A coach observes how the player is performing and works on the areas that require improvement. Without the guidance of a coach, a player can hardly make success. Coaches usually work with teams, but they can also train individual athletes depending on their expertise and choice.
Whether the team will win or lose depends majorly on the coach. Unlike a personal trainer, a coach requires a higher degree in athletic coaching, sports science, physical education, etc. Hence, they must be educated enough to handle the job properly. A coach usually earns around $54,000 per annum.
Sports Journalist and Editor
Are you a writer who takes a great interest in sports? Then becoming a sports journalist and editor would be the perfect career option for you. Such professionals are responsible for writing articles or journal pieces in several magazines, newspapers, websites, etc. To publish decent writing, they need to collect the latest data about the teams, athletes, tournaments, and other aspects of a sport. Mostly they also interview athletes and coaches so that they can write more realistic blogs. Whereas some journalists specialize in writing and editing, others are just in the editing department.
The average national salary of a sports editor and journalist is around $37,100 per year. The degree required for flourishing in this career is a master's in journalism and mass communication from a reputed college. This degree hones the writing, interviewing, researching, and editing skills of a journalist, helping them publish better works.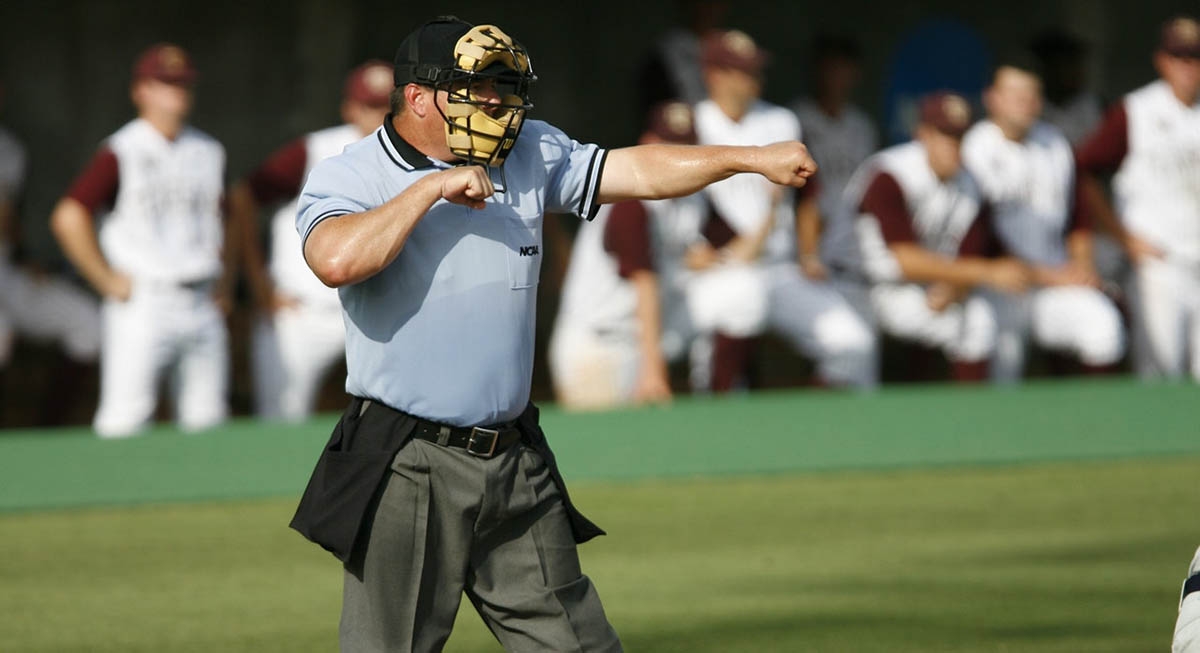 Umpire
Umpiring is one of the most popular sports careers in Canada. To become an umpire, you need to have great patience and know-how to give your undivided attention to a game. You also need to know all the rules and regulations of a sport from the core of your heart to quickly call for the player who breaks the rule or does something wrong.
You need to be a graduate from a renowned umpire school to start in this career. But besides the degree, what matters the most is your skills. Becoming an umpire will not be that easy if you are not focused enough. But once you can make it, you can earn up to $52,000 per annum.
General Manager
You can also become the team's general manager or a player and help them sail through their daily activities. The main duties of a general manager are to supervise the teams and manage their daily routines. The manager is also responsible for setting up strategic plans to draft contracts for the players, schedule their scouting, sketch out their meetings, etc. If the players or the teams are working with some brand, negotiating the contract agreements is also the manager's job. Every sport has a vacancy for a general manager because the teams cannot function properly without them.
You will need a higher degree in management or business-related fields to become a general manager. The degree ensures you can manage the teams effectively without causing any havoc. In addition, you can get a handsome salary of up to $55,000 per year for this job.
Athletic Scout
Do you have a good eye for good players? Working as an athletic scout can be a cakewalk for you. All you need to do is observe various athletes' performance and training sessions and see who has the potential to make it big as a player. If you can choose some talented sportsperson, the team you are working for will benefit highly. The location of the job entirely depends on the team or sports company you work for. Mostly you will have to work in schools and colleges because that's where you can find most of the young potential athletes. You might also have to travel to different cities or countries to find more skilled players.
Most athletic scouts are either former players or coaches. Hence, the degree does not matter much in this field. What's more important is your experience of playing a particular sport. If you are a good player or coach yourself, it will be considered that you can find decent future athletes. The average national salary for the job is around $48,000 per year.
Sports Analyst
Have you wondered who decides which player will play first for the team? A sports analyst decides the chronological order of every player in a team. They collect and analyze complex data for various teams, leagues, and players and then set the order for each player to appear in a team. In professional tournaments, various colleges also hire a sports analyst to conduct the sports events.
To become a sports statistician or analyst, you must have a bachelor's degree in either statistics or mathematics from a reliable university in Canada. The average pay per year is around $73,900.
Athletic Director
Sport is a major part of all schools and colleges in Canada. If you want to work in educational institutes as an athletic director, your job will be to manage the entire sports department. You will have to recruit staff, make the yearly sports budget, plan the tour and trips, and ensure that the teams give their best. This post is not an easy job as it requires exceptional leadership qualities, business understanding, communication skills, and a calm mind that can make the right decisions on time.
You can earn as high as $95,000 per year if you have the right qualifications and skills. If you want to earn well as an athletic director, getting a bachelor's degree in sports management and a master's degree in business administration will help. For those aiming for promotions in this field, try acquiring certificates from the NIAAA (National Interscholastic Athletic Administrators Association).
Sports Psychologist
Athletes often break down mentally and emotionally when they are not doing good enough in their respective careers. Even when they are recovering from an injury, they feel the same. In such times, all they require is the support of a sports psychologist who can bring them back from the verge of emotional imbalance and help them gain back their confidence. First, a sports psychologist analyses an athlete's mental and emotional aspects and their overall effect on the player's performance. Then, like any other therapist, they work to motivate their clients and overcome depression, stress, and anxiety.
You must have a PhD in sports performance and psychology to pursue this career. Sports psychologists get highly paid, around $127,000 per year, the second-highest salary after a sports medicine physician.
Sports Medicine Physician
Last but not least, the highest paying job of all in a sports career is that of a sports medicine physician. They are doctors who treat athletes. They help the players diagnose any health issues and provide apt treatment on time. Sports doctors also help the players recover quickly from an injury with proper medications. Athletes who need rehabilitation treatment plans can also visit their nearest sports medicine physician. Be it proper nutrition or fitness, sports doctors can provide the best advice.
Working as a sports doctor requires the highest number of degrees as well. First, you will have to do a bachelor's in a science field like biology and then pursue an MD (Medical Doctor) degree program. After which, you need to follow a post-graduate degree in a medicine-related field, and finally, you need to work towards earning the CASEM (Canadian Academy of Sport and Exercise Medicine) diploma. Gladly, after working so hard for years, you will get a heavy package of $255,700 per year.
The List of Highest-Paid Sports in the World
Maybe you are not interested in any of the sports careers mentioned above and want to become a player. In that case, you need to know the names of the highest-paid sports in the world. Well, here's the list:
Basketball
Baseball
Formula 1 Racers
Soccer
Football
Hockey
Golf
NASCAR Racers
MMA Fights
Boxers
Betting in Canada: Is It Legal?
You will be glad to know that sports betting in Canadaare perfectly legal. While placing your bets on a secure bookie, you do not have to worry about getting arrested. There are many betting shops and online bookies in Canada, and sports betting is flourishing rapidly. Hence, if you plan to participate in sports gambling from Canadian betting sites, do not wait and place your bets now!
Final Word
We hope now you have a clear idea about all the sports career options you can pursue in Canada. Developing a career in sports can be successful because there are huge scopes of flourishing in this industry. But remember, there is a lot of competition in the field, and hence, you might have to struggle a bit if you want to get a place in the industry. However, that's fine because the salary of the jobs offered is decent enough, and therefore, the hard work it demands is justified. So if you are ready to work hard and follow your passion, do it without caring about what the world says. So which sports career are you planning to pursue? Do let us know!
---
Author's Bio: Rebecca Martin is a talented sports blogger and gambler. She knows all about the industry; hence, she is the best guide you can have. Working in the industry for years, Rebecca has seen many people become successful in various sports careers. Therefore, she knows which professions are highly in demand. Be it writing sports blogs or conducting sports seminars, she is the boss!
PHOTOS: Pexel
Recommended Articles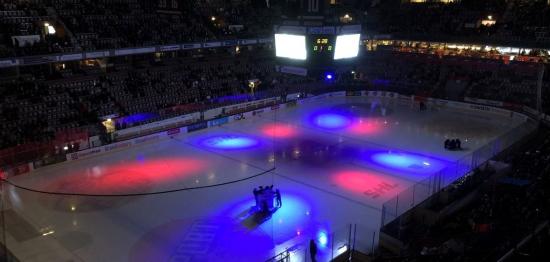 So what should you know if you're new to fantasy hockey or you're just starting to think about playing?
Read full story
All photos by Andre Gagne. Full of vibrant colours, tasty foods, dancing, music and tradition, the C...
Read full story

The most vulnerable of our populations are often not able to leave their homes because of disabilities or illness, and some are even homeless and are often made to feel unwelcome in public spaces.
Read full story
Comments (0)
*Please take note that upon submitting your comment the team at OLM will need to verify it before it shows up below.