Arts & Events
An enchanting evening awaits at "A Midsummer Night in Perth"
An enchanting evening awaits at "A Midsummer Night in Perth"
With its old-style charm, an hour southwest of Ottawa, Perth, Ontario, is one of Ontario's best-kept secrets. Founded initially by settlers and masons who helped to build the Rideau Canal, this quaint town of just over six thousand residents has become a cultural destination with boutiques, bed & breakfasts, and quality dining. All this with the backdrop of one of the nicest main streets in small-town Ontario.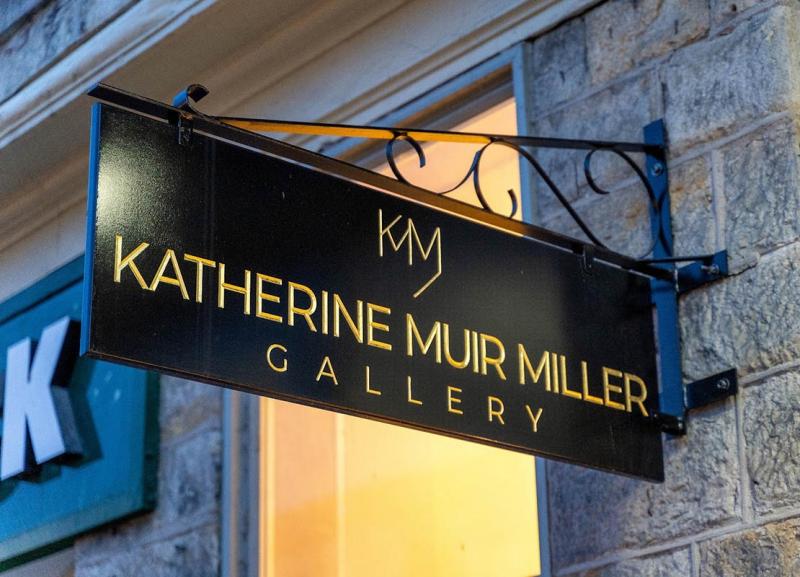 On Saturday, August 13, 2022, three businesses are hosting an exclusive gallery and social event called A Midsummer Night in Perth. Katherine Muir Miller, artist, and owner of the self-named Katherine Muir Miller Gallery, is teaming up with Ranelle Larocque, owner and milliner at Queen Bee Millinery, and the co-owners of local restaurant Gather, James and Kerri for an evening of food, fashion, music, and art.
There won't be fairies with magical potions to make you fall in love with the first thing you see, but all three Perth-based businesses do hope you fall for their creations. The evening of art and fine food will highlight the best of the Ottawa Valley's post-Covid recovery as all three opened their door and went on to thrive during the pandemic.
Muir Miller's incredible artwork is inspired by the landscapes and the stunning beauty showcased in every region of Canada. From the Rockies to the relatively unexplored north and the east coast, colour is the driving force in Muir Miller's bold canvases.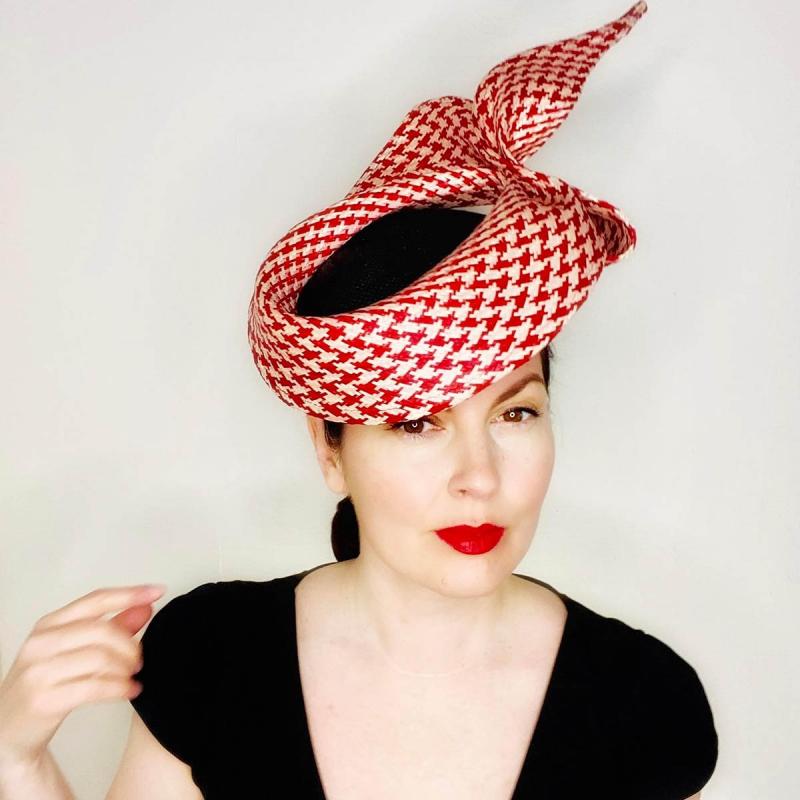 Queen Bee Millinery produces hats and headpieces that are wearable works of art. Each is handmade by Larocque, who describes the process as a "magical experience that I want to share with my clients." A Queen Bee private consultation ensures that every customer is confident in purchasing the right headpiece. Larocque has sent her designs to places all around Canada, including the Queen's Plate in Toronto, and internationally to Royal Ascot and the Queen's birthday garden party.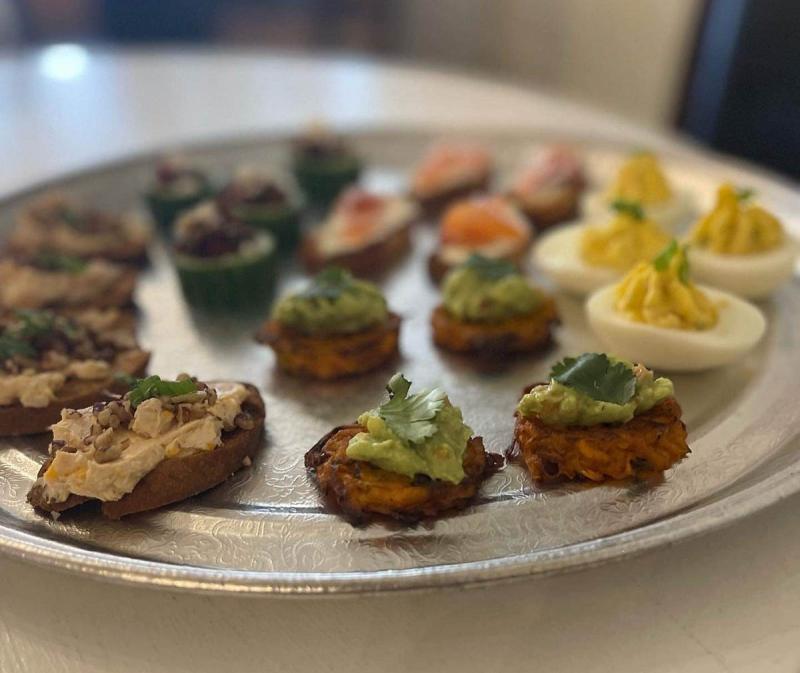 The creative team at Gather is presenting the art of fine dining. Not your typical small-town Ontario restaurant, James and Kerri offer freshly made-in-house specialties from bread to ice cream, using locally sourced ingredients. The results are great fusion dishes like their Asian Steak Sandwich or their Candied BLT.
A Midsummer Night in Perth is an opportunity to dress up in your finest date night clothing and enjoy an evening that will seem more akin to a night in the Manhattan art scene, with live music and tasty canapés paired with a great selection of wines, not to mention great local craft beer. Take in the artists' creations while you converse, and maybe do some shopping too.
A Midsummer Night in Perth is worth travelling to from near and far. If you fall under a sleepy spell, turn your evening into an overnight escape with a stay at the Perth Parkside Spa and Inn. It's a great way to take in more of the scenic town and check out some of the other great local restaurants.
The tickets will go fast at $25 each for an evening of art, culture, great food, and drink!
For more information about the event or to purchase your tickets, click here or visit either of the three participating businesses.
Don't miss A Midsummer Night in Perth on Saturday, August 13, 2022, from 4 pm to 11 pm at 22 Gore Street East, Perth, Ontario.
Recommended Articles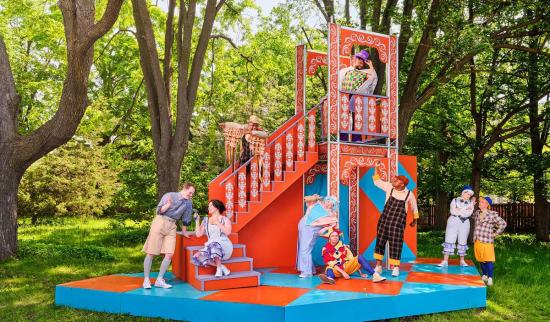 Ottawa's A Company of Fools is happy to be getting back to what it does so well: performing Shakespeare in the park.
Read full story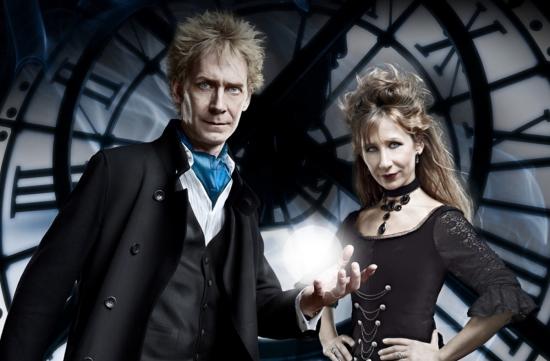 Famous magical arts performing couple Ted and Marion Outerbridge will perform their world-renowned show Clockwork Mysteries this summer in Smiths Falls.
Read full story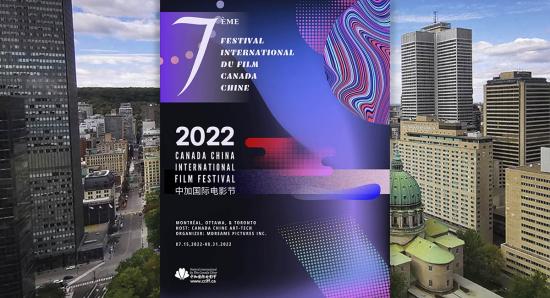 The 2022 Canada China International Film Festival promises to be a fantastic month of captivating films offered for viewing in a city whose vibrant summer streets are unrivalled
Read full story
Comments (0)
*Please take note that upon submitting your comment the team at OLM will need to verify it before it shows up below.