An Unforgettable Outing with OWL Rafting
Earlier this summer, the team at Ottawa Life traded in the hustle and bustle of downtown for a wet and wild adventure at OWL Rafting. This third generation, family owned and operated waterfront resort is located just a little over an hour outside of centretown.
The size and variety of rapids in the Ottawa River make it a desirable destination for those who enjoy the thrill of white water rafting and kayaking. As we drove down Owl Lane, aware that we would be arriving any second, our nerves began to set in. What we didn't know, but were sure to discover by the end of the day, is that with OWL Rafting rapids are fun not fearsome.
OWL Rafting offers trips and packages for everyone including family rafting, adventure rafting and sport rafting. Whether you are looking for a gentle introduction or Opting into the full day adventure rafting, we began our day in OWL's main facility. It is here that we met our tour guides, learned about the types of boats we'd be in, and familiarized ourselves with the kinds of equipment we would be wearing.
After getting all geared up in our retro-like wetsuits, life jackets and helmets, we were finally ready to hit the rapids. According to our guides, the size of each rapid depends on a number of factors. They tend to change along with the seasons as water levels rise then fall from spring to the end of summer. Lucky for us, the rapids were raging because of recent spring runoff.
Approaching our first rapid the nerves began to settle back in. I stood up trying to get a better look at what was to come. There was no turning back now. But before I knew it, we were through the first rapid and the desire to reach the next rapid was so strong. My nerves had been replaced by pure adrenaline. It was reassuring to know, however, that if one did not feel comfortable running a particular rapid they could use the walking trails that would reunite them with the boat members at the bottom of the rapid.
Halfway through our adventure we pulled our boats up along the shore for some snacks and refreshments. OWL Rafting remains committed to not only providing a fun time on the water but ensuring the water they paddle on remains clean. One way to ensure this is by storing all snacks in reusable cups and sorting any waste that is produced into recyclable, returnable and actual waste once a week.
After making our way down the remainder of the rapids, we were fortunate enough to sit back and relax as we coasted to a pontoon boat awaiting us with a late BBQ lunch. Wrapped in dry towels and finally able to rest our fatigued muscles, we made our way back to base!
If rafting isn't for you there are lots more to see and do! The twenty-five acre resort features a volleyball court, horseshoe pits, SUPS, disk-golf and a swim out dock providing plenty of other options. If a day trip isn't a long enough getaway for you, guests can feel comfortable staying overnight. You can choose between camping in a tent, staying in a cabin or making yourself at home in one of their new cabanas.
If white water rafting isn't already on your summer bucket list, be sure to add it to the list before the season ends! If it were us, we would certainly not pass up another opportunity to go white water rafting with the incredible team at OWL.
Until next time!
Recommended Articles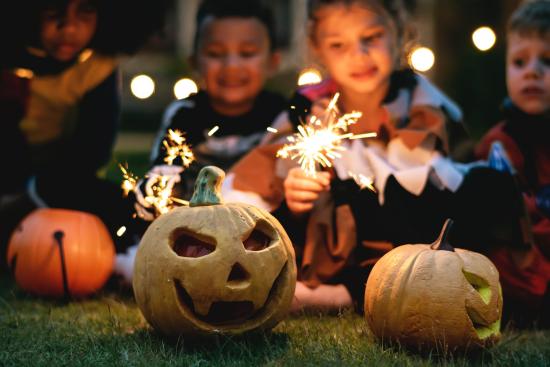 This spooky time of year is the perfect chance for you and your little ones to get creative and use your imagination.
Read full story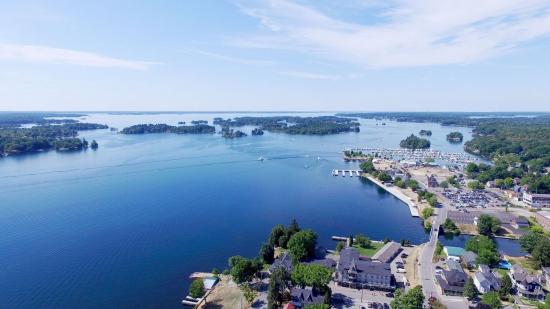 Conveniently located and complete with things to do, there is a little piece of history everywhere you go in the town of Ganaoque.
Read full story
Emile Salem and Blair Kilrea had a dream. Collab Space is the realization of that dream.
Read full story
Comments (0)
*Please take note that upon submitting your comment the team at OLM will need to verify it before it shows up below.