My Ottawa
Another broken promise to PWD from the City of Ottawa
Another broken promise to PWD from the City of Ottawa
Before I get rolling in too deep, I want to say hello. Hello and welcome, especially to those reading me for the first time. Thank you for stopping by, and I hope you stick around.
In case you missed reading this past Saturday's edition of The Ottawa Citizen, there was a full feature about my life, family, and writing.
If you're interested in reading or rereading it, please go to https://ottawacitizen.com/news/local-news/how-ryan-lythall-found-his-voice.
Over the weekend, I received tons of positive feedback from friends, strangers, family, even doctors and nurses who looked after me all CHEO. I'm glad we can reconnect and connect with new people.
I want to say big thank yous to Andrew Duffy from The Ottawa Citizen and thank you to The Ottawa Citizen. It was a pleasure to work with you both. Hopefully, we'll get to do it again at some point.
One last thing I want to mention about the article before I roll on.
I wasn't expecting to be the headline on Saturday and to see my life story on three pages. When I saw that, my jaw almost hit my tray, and I almost cried.
All for good reasons, by the way. I was happily surprised.
Thank you from the bottom of my heart.
Alright, that's enough about me.
My close friend spent most of her Saturday at the hospital. Before going to the hospital, she called Para Transpo to see if they'd pick her up later. The person who answered the phone at Para Transpo said there might not be a ride available to bring her home.
Does anyone want to guess where this is going?
After a day full of medical tests and procedures, my friend called Para Transpo back for a ride home. This time, when she called, the call taker at Para Transpo said no, not just once, but twice. She called again later on, which I'll get to in a moment.
But first, let me say that Para Transpo has a "promise." The "promise" that I'm referring to is if Para Transpo can provide someone transportation to their destination, they're not allowed to refuse to provide transportation back to their place or wherever home may be.
It's a safety issue, along with a certain level of courtesy.
She called Westway Taxi, asking for a wheelchair-accessible van to pick her up. After waiting more than an hour, her taxi never showed up.
While she waited in the hospital lobby, another guy was waiting for Para Transpo, and she called on his behalf to see when his ride was coming. Once that was settled, she asked the caller if she could get a ride. Once again, Para Transpo refused to pick her up.
A little while later, Para Transpo arrived to pick up the guy who had been waiting. When the driver saw that my friend was STILL waiting for Westway. The Para Transpo driver got on his radio to ask if he could pick her up; Para Transpo FINALLY agreed to pick her up and bring her home.
BUT…
Before the driver picked her up, dispatch told him to drop the guy off first and then return to the hospital to pick her up.
Ladies and gentlemen, and the ones who identify as non-binary, I do apologize if you're as confused and frustrated as I am.
My first thought is that if she were able-bodied or able to take a regular cab, she probably wouldn't have needed to wait for over an hour for a taxi. I often see at least two or three regular cabs waiting outside a hospital. Am I right?
Now, the fault doesn't entirely fall on Westway in this situation. The City of Ottawa should take the full blame for not having enough Para Transpo vehicles and drivers available. Also, for having a quite frankly, messed up transportation system in general.
When a person leaves a hospital, all they care about is getting home as quickly and safely as possible. No one should feel stranded, and Para Transpo should not be allowed to refuse to pick up and/or drop off a passenger, especially if it's medical-related.
Again, Ottawa and Para Transpo, please do better. PWD have a right to feel safe and to have reliable transportation.
Before I roll on outta here, I want to wish everyone in the LGBTQIA+ a Happy Pride Month. I apologize for not mentioning it sooner.
I'll be back next Monday. In the meantime, feel free to reach out to me on social media.
Recommended Articles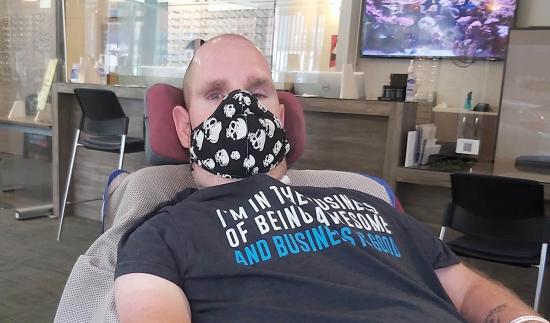 Don't get me wrong. I believe we need to move forward at some point but now is not the time.
Read full story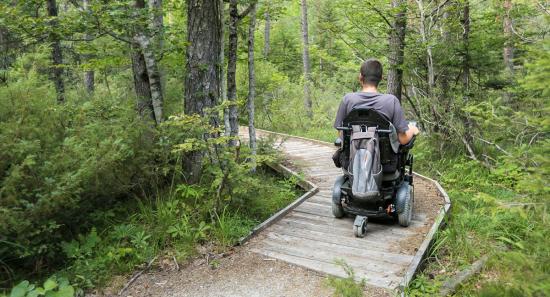 Please treat people with disabilities and everyone with kindness, respect, dignity and understanding.
Read full story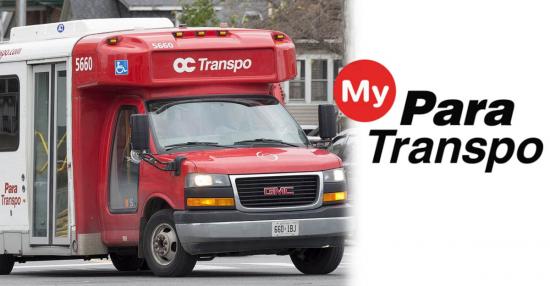 With GPS tracking of Para Transpo vehicles now available, users can see where their vehicle is and when it will pick you up.
Read full story
Comments (0)
*Please take note that upon submitting your comment the team at OLM will need to verify it before it shows up below.