Reviews
"Ant-Man and the Wasp - Quantumania" is worth watching but it isn't memorable
"Ant-Man and the Wasp - Quantumania" is worth watching but it isn't memorable
Synopsis: Scott Lang and Hope Van Dyne, along with Hank Pym and Janet Van Dyne, explore the Quantum Realm, where they interact with strange creatures and embark on an adventure that goes beyond the limits of what they thought was possible.
Director: Peyton Reed
Stars: Paul Rudd, Evangeline Lilly, Jonathan Majors, Michelle Pfeiffer, Michael Douglas
---
With new Marvel movies released every few months and Marvel TV shows streaming on Disney Plus, will we ever get to a point where we have superhero fatigue? Before you answer that, consider this, the following movies are being released this year, The Flash, Shazam, a Guardians of the Galaxy sequel. And that's just the tip of the iceberg.
As long as the stories are compelling, I am in. I wasn't sure if I would ever jump on the roller coaster of emotions that was Avengers: EndGame, but that changed with Black Panther: Wakanda Forever. The film was unexpectedly powerful and emotional for a superhero movie. The passing of Chadwick Boseman had a significant impact and was felt in that film.
Since EndGame, many of our favourite Marvel heroes have retaken to the big screen: Spiderman, Dr. Strange, and new superheroes like The Eternals, and Shang-Chi.
The endless Marvel universe returns to the big screen with Ant-Man and the Wasp: Quantumania. Paul Rudd is back as Scott Lang, everyone's second favourite 'insect Avenger.' He's adapting to, well, life after saving the world. He's even written a book about it and does audience readings for fans who can't get enough of his stories.
His partner in crime, Hope (Evangeline Lilly), is running the company and doing well for herself. Things seem to be going well. His daughter Cassie has been getting into minor trouble with the law. She's been arrested for protesting causes she believes in (Is she hanging out with Jane Fonda?), and she challenges her father to stand up for what he believes in. While she's not pushing her father's buttons, she has been playing around with the Quantum realm. This news doesn't sit well with Janet (Michelle Pfeiffer). Not at all.
Next, the five of them, including Hank (Michael Douglas), are transported to the Quantum realm, or more specifically, another universe—this isn't good!—where they meet some interesting characters that allow Marvel to add to their already incredible roster. William Jackson Harper, Katy M. O'Brian, and Bill Murray are some of the new faces that pop up, but in true Marvel fashion, there are some familiar faces as well.
Typically, a film named Ant-Man and the Wasp would focus on . . . well . . . Ant-Man and the Wasp, but director Peyton Reed is spreading the love in this one. Jeff Loveness has written a script that takes great advantage of this all-star roster. While Academy Award-nominated Michelle Pfeiffer has been in several Marvel films, this is the first that actually utilizes her, and we get to see her as we've never seen her before, which is a treat.
Jonathan Majors, who is poised to have an incredible 2023 with three highly anticipated films set to be released, is a solid villain in this film. A true superhero film only has a chance of succeeding if there is a strong nemesis, and Majors definitely checks that box.
The film is entertaining, and it does what any good Marvel film does . . . it sets up for future Marvel films. I enjoyed it, but with so much content from this series, it's sometimes difficult for a movie to stand out.
I thought it was good, just not great. Maybe it is that fatigue setting in, but more likely, it is the fact that the purpose of this film is to lay the groundwork for something bigger down the line. The film is entertaining, but I'm starting to see a similar pattern. There just isn't anything overly new here.
Marvel fans mark release dates on the calendar and consume with glee, but this film won't blow you away.
Is it worth seeing? Yes. Will you remember it within a year? Debatable.
Grade: C+
---
Watch the movie trailer:
Recommended Articles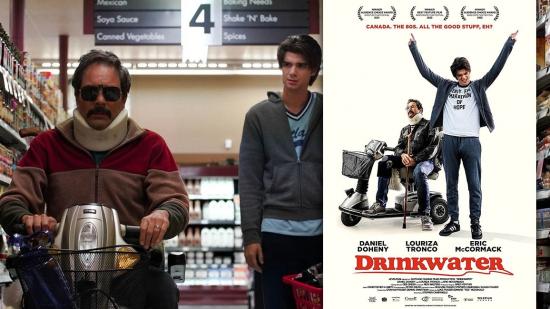 While Drinkwater has familiar themes, it proves that Campanelli's outstanding work with Indian Horse wasn't a fluke
Read full story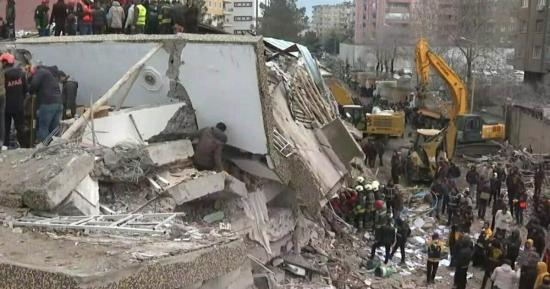 The Turkish Embassy in Ottawa has put out a list of needed items to help in the recovery effort.
Read full story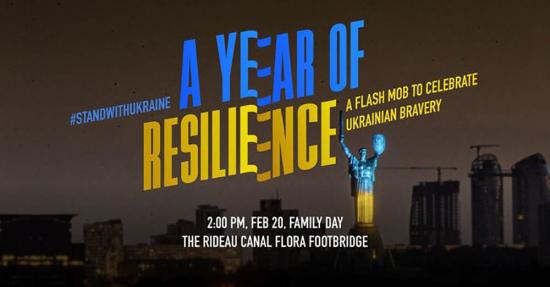 It's been nearly one year since the Russian invasion of Ukraine threw the world into a state of turmoil not seen since the Cold War.
Read full story
Comments (0)
*Please take note that upon submitting your comment the team at OLM will need to verify it before it shows up below.