Sports
Anyone seen Auston lately?
Anyone seen Auston lately?
In a Maple Leaf fantasy world – because it is pure fantasy – would you swap shifty Auston Matthews for that 'full metal jacket,' Nathan MacKinnon?
From a pure hockey perspective, it would be foolhardy. Matthews, the No. 1 overall from 2016, is an absolute magician with the puck. You won't find a better shot in the entire NHL (with apologies to Leon Draisaitl). His work defensively, where the job as a centre is exhaustive and expectedly thorough, is very good as well. As is his work from the dot where he was a solid 53 per cent this past season and a better 54 per cent in the post-season.
But you know where we're going here, don't you?
Right?
For love him or hate him; if he likes it or does not, it's clear the Matthews that is the face of this Toronto franchise is mightily skilled yet mightily missing when the clock turns to crunch time.
Boy oh boy, it sure didn't look like it was going to be anything remotely like this based on his auspicious start.
Oct. 12th, 2016: The kid laces up and scores four against Ottawa in his National Hockey League debut. In that one, the Senators would come back to win in overtime on a Kyle Turris goal. One which Matthews was on the ice for.
"More of an ideal start to your season individually I guess," he said at the time. "But that last play was 100 per cent my fault."
Not only a dynamite talent, but humble too. Here was the stuff in which successful hockey organizations built themselves on.
It hasn't quite played out like that, which is stating the obvious. It still needs to be said though.
The Arizona sniper has but one more year left on his rich, rich, rich deal which annually nails Toronto on a cap hit of $11.64 US million.
Is this, or has this been, money well spent? Well, if we're slicing and dicing the debate based on the regular season, Auston's been a bargain. But here we are – again (and again) – when the season switches to high-motor, high-intensity, high-anxiety mode and the can't-miss superstar is absent from the battle. (Need the reminder this is an arena where MacKinnon excels?)
Yeah sure, he's not alone. Mitchell Marner's had tough stretches as has Round 1 hero John Tavares. Point is though, Matthews is the Leafs' poster boy. Period.
When it's been time to shine he's been awfully dull.
Plus I give Marner a pass on the grief given his size and the fact he works his tail off every shift. Meanwhile, I actually give Tavares some credit. The aging centre has shifted his game from all-offence to responsible defence and faceoff wizard.
And there's no chance you throw Toronto's longest serving employee Morgan Rielly under the down-3-0-to-upstart-Florida express bus. Rielly's been superb.
Maybe Matthews has had his fill of the heat. Not the kind of high temps he might prefer to play in in his home of Phoenix, simply the heat from carrying the long-wilting Maple Leaf banner for seven immensely frustrating seasons. He's certainly playing like it.
The again, maybe we're jumping the gun here and the Leafs roar back in hearty fashion to win the next four on their way to a Bay St. parade.
Then again, maybe the Matthews-for-MacKinnon deal comes through.
Pure fantasy, people. Pure fantasy.
THOUGHT, SEEN AND HEARD: After watching and reading and slogging through detail upon detail upon detail, I get why dedicated hockey fans get fed up with Leaf Nation. The wall-to-wall coverage, especially since Round 1, has been horribly over-done . . . I get the 'fed up' but I don't get the over the top rancor and straight out personal attacks on social platforming. Some pretty sad people out there . . . A very knowledgeable hockey mind was asked what she would do if tasked with starting a franchise and picking just two skaters. Her choice – the Tkachuk brothers . . . Can't disagree, the mayhem alone would be worth it. Still I'd have to have Cale Makar in there somewhere . . . Loved this tweet: "The thing about Kyle Dubas' obsession with analytics is that it doesn't measure heart or will." . . . Can't-miss-TV: Tuesday night and the draft lottery (8 pm, Sportsnet) . . . Topping the charts to land Connor Bedard is Anaheim (18.5 per cent), then Columbus (13.5) and Chicago (11.5) . . . Please don't be Columbus . . . Please . . . Over to you Edmonton. Canada's last hope . . . Heard through a source that Matthew McConaughey is leading another(!) group to buy the Ottawa Senators. He's bringing a new fight song too: "All right, all right, all right!"
thegrossgame@yahoo.com
Recommended Articles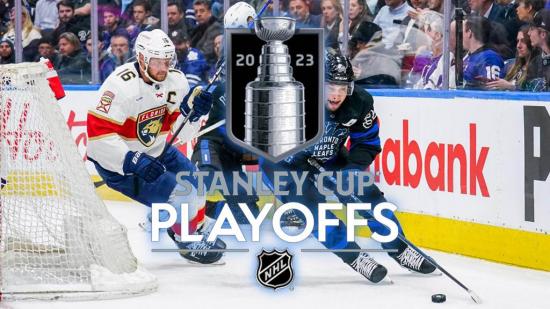 If you accidentally locked yourself in a closet the past week, here's what you need to know: Both finalists from last season are done.
Read full story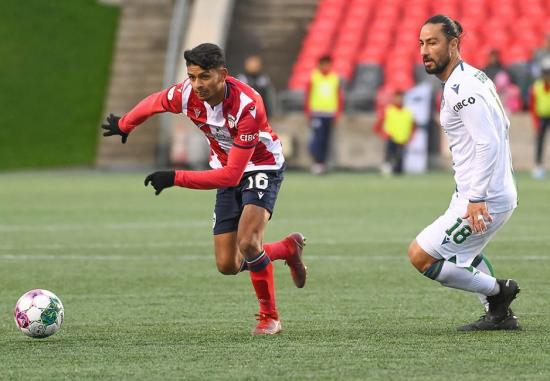 I recently had the chance to speak to Zach Verhoven of Atletico Ottawa as he prepares to face his former team, Pacific FC.
Read full story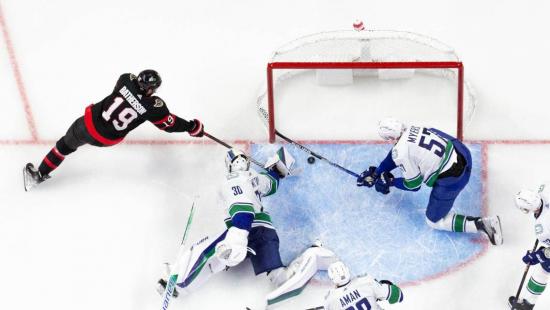 The offence and attack is there. The defensive zone coverage though is a struggle
Read full story
Comments (0)
*Please take note that upon submitting your comment the team at OLM will need to verify it before it shows up below.