Good Reads
Are Netflix films the dark horse best picture bets of the future?
Are Netflix films the dark horse best picture bets of the future?
In Field of Dreams, James Earl Jones expounds upon the nature of baseball in the national psyche, how it has "marked the time" even as "America has been erased like a blackboard, rebuilt and erased again."
The sentiment could likewise be applied to American films and the Oscars.
We started with silent films – and then along came talkies.
We started with black and white – and then along came color.
We started with Classic Hollywood's studio system – and then along came New Hollywood, new directors, new actors, actresses, writers and dreamers with new cinematic visions.
Those changes are reflected in the Oscars. As the excellent Be Kind Rewind YouTube series demonstrates, Oscar voting is often as much about industry politics and social trends as they are about acting talent.
That begs the question, as put forward by Vogue UK: will we ever see a Netflix Best Picture winner?
Could we see it as soon as this year?
Netflix has at least three films coming out this year which seem poised to be potential critic and crowd-pleasers.
The Two Popes centers on the relationship between disgraced Pope Benedict XVI (Anthony Hopkins) and Pope Francis (Jonathan Pryce) as they debate the future of the Catholic Church.
Marriage Story is a dramedy following Scarlett Johansson and Adam Driver through their personal and professional ups and downs as jet-setting coast-to-coast-working director/actress married couple.
The Irishman sees Martin Scorsese, Robert de Niro, Al Pacino, and Joe Pesci all return to their gangster-film roots for a crime epic centered around the notorious Jimmy Hoffa.
If they were studio-released films, it'd be anyone's bet which if any might win Best Picture. After all, Best Picture betting via sites like Unibet bring betting on films, sports, and everything else to an international level. Bettors can and do bet on the Oscars and Golden Globes as easily as they do the World Series or World Cup.
That said, a Netflix Best Picture winner may still be a ways off, with those aforementioned film industry politics playing a leading role in holding them back. As that Vogue UK article notes, Roma was a strong contender among many critics and audiences for Best Picture this year – and then along came Green Book to incense Spike Lee and disappoint us all. One suggested reason for that oh-so-upsetting Oscar upset is the fact that Green Book was traditional not just in its social politics, but its industry politics as well, being studio-made rather than a Netflix vehicle like Roma.
From a prestige standpoint, there are those that can't get over the idea of "the cinema" being a different experience than, you know, sitting on your couch and snacking on microwave pizza and pausing for bathroom breaks. In fairness, those are two tangibly-different movie-viewing experiences – but that doesn't mean the movies themselves are tangibly better or worse when released or seen in a theatre as opposed to your home.
Then there's the financial incentives. After all, if streaming films win, Hollywood figures, will people feel the same incentive to go spend money at the theatre?
That said, while baseball and movies may mark the times, MLB and Hollywood have been rocked by one revolution after another, and when it comes to industry and social trends, it often pays to bet on them earlier rather than later.
Recommended Articles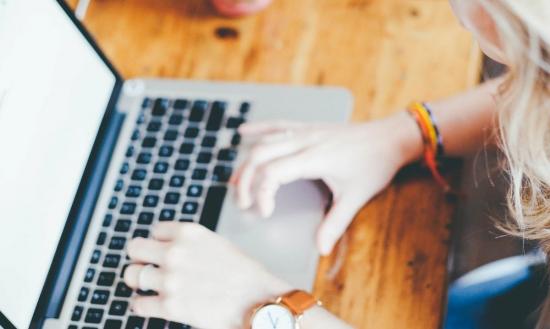 Why has my beloved former profession of teaching chosen 'Online Learning' as the battleground with the Ontario provincial government . . .
Read full story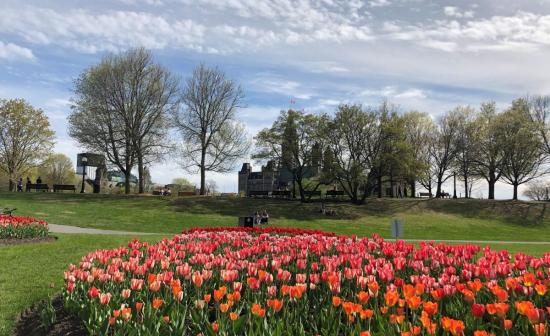 When the snow is melted and everything starts coming back to life, the chilly weather gives way to warmer temperatures making it an ideal time to visit Ottawa.
Read full story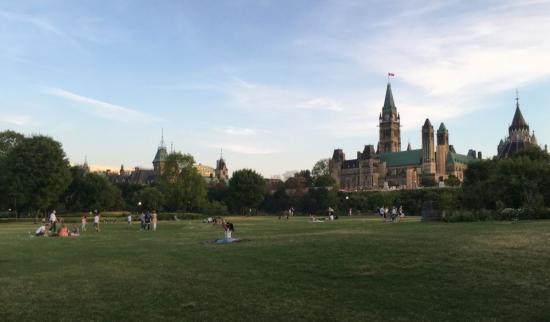 Serving as the Canadian capital since the mid-19th century, Ottawa lies on the banks of the Ottawa River along Ontario's border with Quebec.
Read full story
Comments (0)
*Please take note that upon submitting your comment the team at OLM will need to verify it before it shows up below.