Arts & Events
Artists: Know Your Rights! ALSO Conference Building on Momentum as Ottawa Transforms into a "Music City"
Artists: Know Your Rights! ALSO Conference Building on Momentum as Ottawa Transforms into a "Music City"
Morning panel session (from left to right) Chantal Beaupré, Karine Dion, Sarwar Qureshi, Jason Kim, William Devonish
---
In April 2017, Mayor Jim Watson put out a call to action for the development of a strategy for Ottawa to become a « Music City ». In the year that has followed, the community along with key players like the Ottawa Music Industry Coalition (OMIC) have worked diligently to develop a strategy and implementation plan to turn that idea into reality.
A lot has been going on in the nation's capital arts scene in recent months and the buzz in town is palpable. A number of related events are taking place to help provide information and training for local artists who want to make a viable living in our thriving metropolis.
"I moved to Ottawa from Toronto eight years ago. At first, I found the city fairly quiet, but in the past two years, the arts community has really banded together," says Kevin Bourne of Shifter Magazine. "The momentum is building – you can feel it. It's a very exciting time to be covering the arts in Ottawa right now. My family and I love it here and have no plans to return to Toronto."
One such event took place on Saturday, May 5 at the Ottawa Arts Court, an inspiring setting connected to the brand new stunning space of the Ottawa Art Gallery (OAG). The OAG is more evidence that Ottawa is gaining momentum in showcasing its support for the arts – visual, media, music, and performance alike.
"Artists Know Your Rights!" was the theme for Saturday's conference organized by The Artists' Legal Services Ottawa, simply know as ALSO. The conference was intense both in content and in networking opportunities with a variety of special guests and mentors invited to participate.
About ALSO
A not-for-profit organization founded in 2012, it is composed of volunteer lawyers, artists and arts industry professionals dedicated to connecting Ottawa artists with legal information and resources.
For more information visit: www.artslawottawa.ca
The day kicked off at 10 am with a special Indigenous land acknowledgement and opening prayer from Barbara Hill-Dumont, a First Nations' Algonquin Elder and Drum Keeper, followed by a welcome address by Tanya Woods, Founder and CIO of Kind Village and ALSO Co-Founder. The keynote address was provided by Media Artist and outgoing Director of SAW Video, Penny McCann. After nearly 15 years in the role, Ms. McCann announced that she would be returning to being an independent artist. She shared her experience with SAW Video pointing to the numerous milestones it has achieved despite often unpredictable funding sources. Attendees were then treated to the first Ottawa screening of her most recent short film, "Gibraltar Point [Transformed]" (hand-processed 16mm transferred to HD/CFMDC).
Following, was a panel discussion on the very important business side of the arts, which is something many creative artists might like to overlook or avoid at all cost. Yeah, I get it, it's dry and it ain't pretty, but it's unavoidable. In fact, the whole point of this event was to create awareness and inform artists about due diligence and their rights as well as to provide resources for them.
The panelists were highly knowledgeable and gave in-depth intel on labour and employment laws, tax issues and succession planning. They covered topics such as the difference between being a full-time employee; a dependent contractor; or an independent contractor; tools to track income and HST taxes and invoicing; and how to protect one's copyright and intellectual property during one's lifetime and posthumously.
A highlight of the day was the networking lunch where special experts were invited to move from table to table acting as mentors for participants and to answer questions. Mentors included entertainment, copyright and estate lawyers, accountants and artists.
The afternoon sessions were broken out into three streams: fine arts, music, and media arts. I participated in the music session led by local entertainment lawyers (and ASLO co-founders) Byron Pascoe and Lyndra Griffith and featuring JUNO-winning jazz and soul music singer-songwriter, Kellylee Evans.
Kellylee shared some lessons learned from her first-hand experience and the panel provided some tips to musicians about contracts, including the following:
You don't HAVE to sign! It can be tempting to sign a contract offer but this must be done wisely. Don't be afraid to decline. Get professional advice!
Who else is a signatory on that contract? Get clarity on the organization and their roles.
What is the timing of the contract, how long will it last? Be specific!
Exclusivity. Get details on limitations.
Understand the jurisdiction and geographical territory of the contract.
Understand the meaning of assignment vs licensing of your work.
Get clarity on your responsibility for representation and warranties.
Ensure that termination and suspension clauses are clear.
"As artists, we put so much effort into our art and our creations but seldom invest to protect ourselves, our work and reputation," says Evans. "I've learned to set money aside in order to be able to advocate for myself through advice from trusted partners."
These are only some of the issues that were discussed and it was enough to open the eyes of participants on the complexities of making a living as an artist.
After being indoors cramming our brains full of new knowledge on one of the first gorgeous days of spring, the event ended with a very welcome outdoor networking cocktail at the Albion Rooms patio. The nominal $25 conference fee, which included a generous lunch was very well worth it.
The message is clear: Artists, invest in yourself and know your rights!
Recommended Articles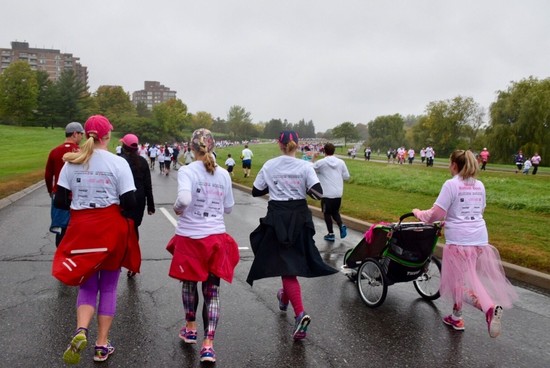 All photos by Ali Matthews. On Sunday, October 2nd a sea of pink descended upon our Nation's Capit...
Read full story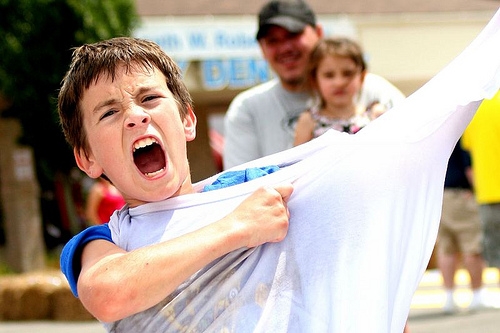 Wondering what the best summer games are? Satiate your appetite with these winners! Summer is in ful...
Read full story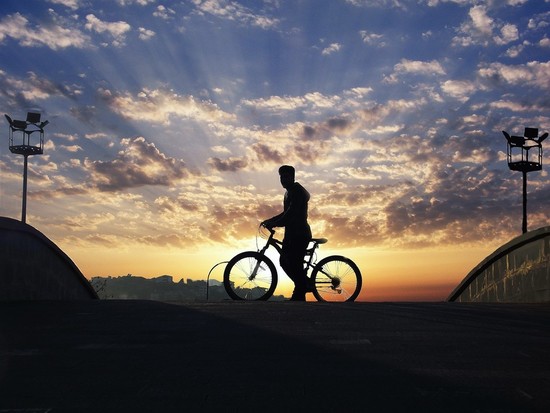 Defying the 2,600 kilometre distance, Ottawa's biking community is helping to make a difference fo...
Read full story
Comments (0)
*Please take note that upon submitting your comment the team at OLM will need to verify it before it shows up below.