Arts & Events
As a Matter of Fact We WOULD Like Some Wine With Our Cheese
As a Matter of Fact We WOULD Like Some Wine With Our Cheese
All photos by Andre Gagne.
Ever wondered how to pick the perfect brie, or when it's best eaten? Did you know that cheese is best stored in a special cheese paper? Ottawa is becoming a little cheesier this month at the Canadian Food and Agriculture Museum. For the entire month of November, they've partnered with Savvy Company for Cheesy Tuesdays, a series which brings Canada's love for cheese to a whole new level. You can learn about cheese in workshops with local experts and meet local cheese makers and sample some of the finest cheese around!
Last week Ottawa Life Magazine had the chance to attend a very unique evening called Wine and Cheese with a TWIST! and were blown away by how little we knew about cheese, and just how much it had to offer. From the second we entered the building we were greeted by the delicious fragrance of homemade mulled wine to get us even more excited for the event upstairs. Local wineries, cheese makers, and even a cider brewery packed the Learning Centre with enticing smells and lots to sample! The evening was filled with lots of fun stories about wine (if you ever get the chance, ask Diprofio Wines about the names on their bottles), an artisan cheese-tasting seminar with cheese sommelier Vanessa Simmons, and even a chance to witness cheese making in action (and taste the delicious result)!
There are two more Cheesy Tuesday events coming up if you missed last week's event! Tomorrow night (November 22) hosts the Cheese Holiday Boutique, which features a wide range of delicious artisan cheese, locally made gourmet wares and a cash bar featuring local ciders, wines, and beer. Next week (November 29) they are having a Raclette and Fondue Farm Rave (ie. the BEST kind of rave) with several raclette machines, great music, and awesome cheesy seminars! We recommend that you don't miss these awesome events! You can learn more about these events and grab tickets on their website.
We had the chance to get some questions answered by Kerry-Leigh Burchill, DG of the Canadian Agriculture and Food Museum about these awesome events.
Q: The Canadian Agriculture and Food Museum is such a fun and educational spot for Ottawa families during the day, but your new "For the Love of Cheese" evening series is a decidedly grown-up twist on the Museum's offerings. How did this idea come about?

The Canada Agriculture and Food Museum team has committed to a 5 year food literacy programming plan which includes daytime, school and family friendly activities in addition to adult foodie events that encourage visitors to experience new flavours and Canadian products. For the Love of Cheese is an opportunity for adults of every age to meet with local cheesemakers, "date" some fantastic food and beverage options from Ontario and Quebec and learn a few new food skills in time for holiday parties. The idea behind the adult food programs is to have visitors see that the Museum is more than farm animals and kid friendly demos, it is also a great place for adults to spend quality time with their partners, friends and neighbours.
Q: Tuesday's Wine and Cheese with a TWIST has a lot of grown up activities to participate in. What are you most looking forward to?

There are so many fun elements packed into Tuesday's Wine and Cheese with a TWIST that is hard to pick one thing as my favourite...I definitely am looking forward to learning more about the innovative practices and flavours behind some of our amazing, local artisinal cheeses and I know that one of the TWISTS involves all five senses which makes for a unique experience -- and having a bottle of Ontario wine and a piece of Quebec cheese to take home after the event is amazing value for the ticket price!

Q: In total there are three Cheesy Tuesday events in November, including the Holiday Boutique and the Raclette and Fondue Farm Rave, and they all have very different themes. What is the goal you are hoping to achieve in creating such diversity in your showcase?

The Museum team paired up with a great partner, Savvy Company, to come up with three events that would appeal to a broad audience -- to lure new visitors to the Museum and to please returning visitors that have enjoyed some of our other cooking, canning and tasting workshops. Personally, I am really excited about the final event where we will have a DJ mixing some great tunes in with the delicious flavours and smells of melting cheese...what could be better as a pre-holiday gathering with friends?

Q: Finally, what would say if your recommended wine or beer and cheese pairing?

We are really excited to have some stellar pairing options no matter what your taste is...mild to bold cheese with local craft beer, regional cider and some fabulous Ontario wine. November has never tasted so good!
Recommended Articles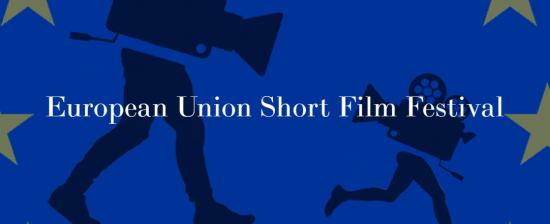 This year the Canadian Film Institute is proud to present the 7th European Union Short Film Festival, which will be available for one full week from May 14 to 21.
Read full story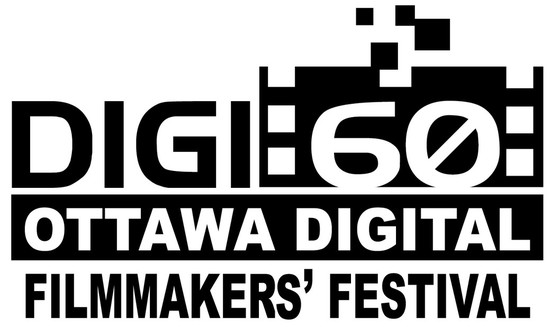 Think you can make a 7-minute short film in 60 days? The Digi60 Filmmakers Fest puts Ottawa film buf...
Read full story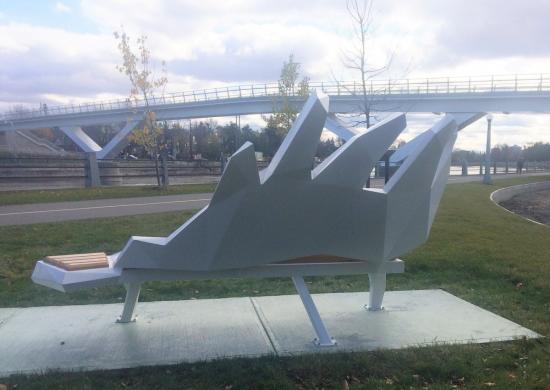 Whether you are crossing the Flora Footbridge or driving past on Queen Elizabeth Driveway, you can't help but notice the striking new bench by local Algonquin artist, Claude Latour.
Read full story
Comments (0)
*Please take note that upon submitting your comment the team at OLM will need to verify it before it shows up below.