Sports
Attention CT Centre: Tie the roof down — Monday Night Raw is coming to Ottawa!
Attention CT Centre: Tie the roof down — Monday Night Raw is coming to Ottawa!
World Wrestling Entertainment is no stranger to promoting events. They have done it for years, for decades. They put on events essentially all year long, and part of that is generating interest and excitement. It is one thing to build up hype, but it is another thing to deliver on it, and Saturday at the Elimination Chamber in Montreal, they exceeded all possible expectations.
There were five matches on the card, but the main event featured Roman Reigns, cousin to Dwayne 'The Rock' Johnson and someone who has held the title for over 900 days, taking on Sami Zayn, a very entertaining WWE superstar, and a Montrealer. Even before the event started, the crowd was buzzing with chants of "Sami!!!, Sami!!!" pulsating throughout the Bell Centre.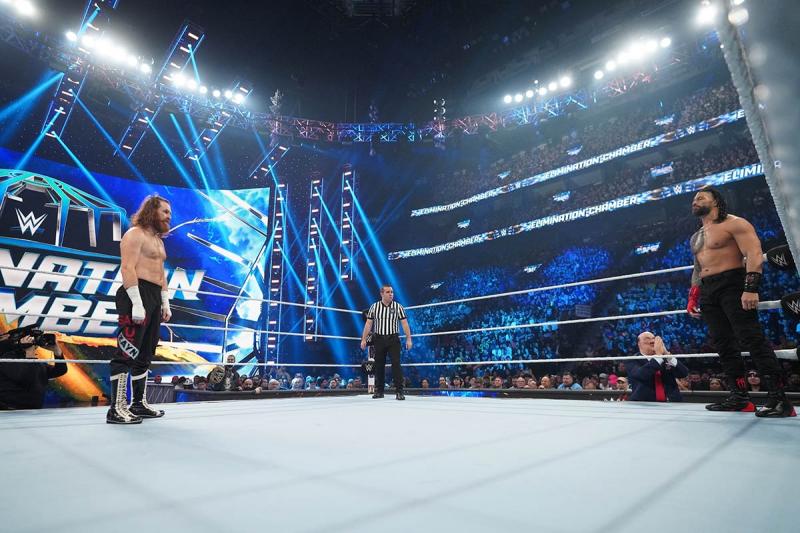 For those unfamiliar with the Elimination Chamber, it is a premium live WWE event. It includes regular matches, but The Elimination Chamber itself is where a steel structure surrounds the ring. In each corner, there is a pod with a superstar locked inside. The match starts with two people in the ring, and then at regular intervals, a random pod opens, and another superstar joins the match. Contenders are eliminated by pinball or submission; the last remaining fighter wins.
Sami Zayn and Roman Reigns competed in a one-on-one match. The two delivered a fantastic battle, and the crowd was enthusiastic from beginning to end. Unfortunately, Sami lost, and Roman's streak continued. Still, hopefully Zayn can take some solace in being responsible for one of the biggest, uninterrupted ovations in the history of the Bell Centre.
I've been to this arena numerous times, but I have never heard a crowd so enthusiastic. The Montreal Canadiens should hire Zayn as an ambassador.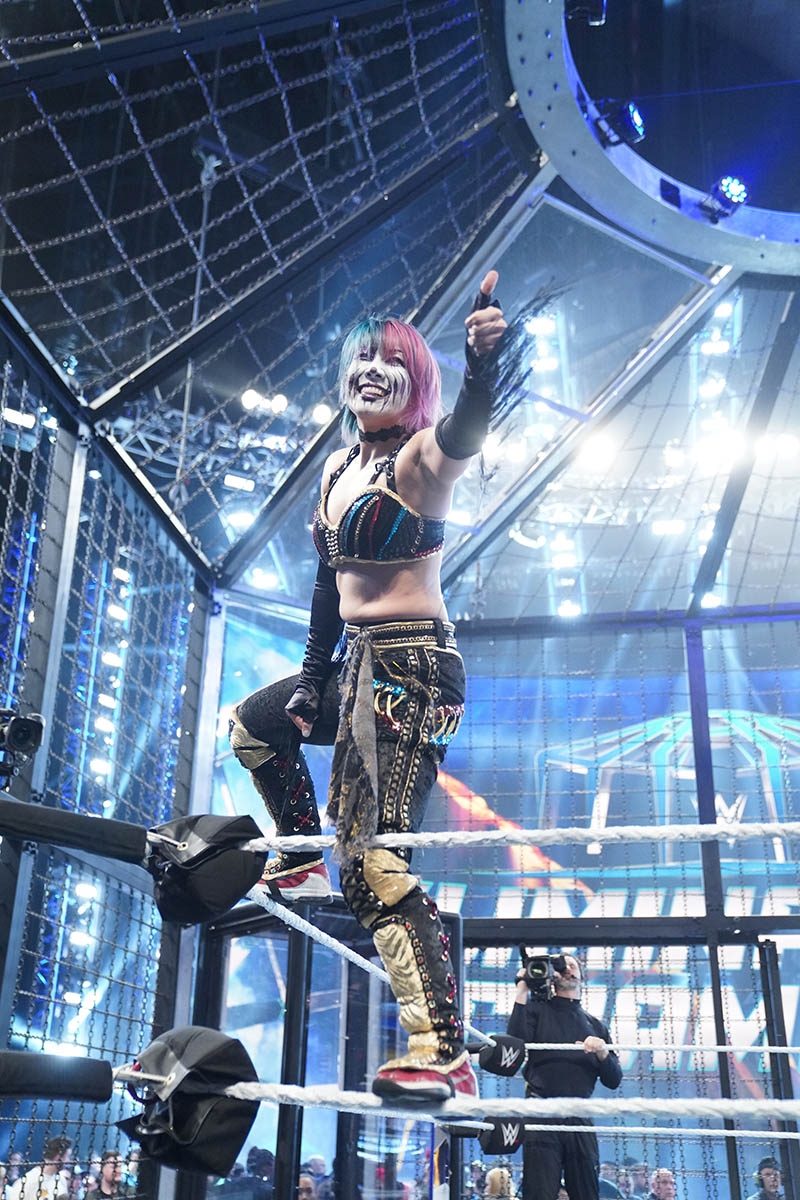 While most people watch the action, I spend some time watching the other people in the audience and their reactions. Seeing the family of four with the two younger children who are excited to be there and the Mom, who at the beginning of the night, looked like she may have gone begrudgingly and at the end of the night is up cheering with the three men in her life. The group of grown men a few rows over who all have signs and keep raising them high over their heads in the hope that they get it shown by one of the many cameras in the arena. The grandparent who is there with their grandchild, and both of them are smiling with utter happiness.
WWE is truly for everyone. And there is no off-season for this business. The trucks have been packed up, the superstars are ready, and the Canadian Tire Centre in Ottawa is the next stop.
WWE Hall of Famer, Edge will be in Ottawa to challenge Austin Theory for the United States championship. We can also expect to see superstars such as Raw Women's Champion, Bianca Belair, Bobby Lashley, The Judgement Day, Cody Rhodes, and I expect Sami Zayn will be there as well.
Paul 'Triple H' Levesque put it best when he said, "if you bring someone to a live event there's no way someone wouldn't have said, "I have to come back to that."" There is nothing like experiencing WWE live.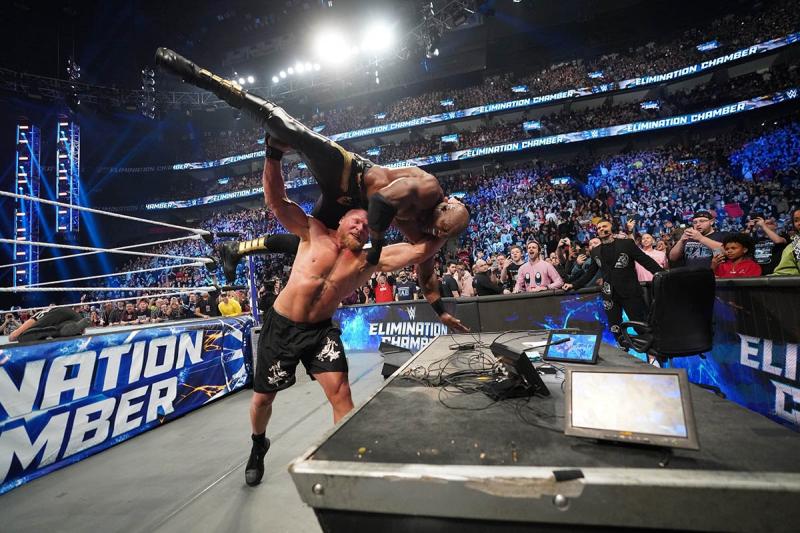 Monday Night Raw hasn't been in Ottawa for years and coming right after a great event like the Elimination Chamber, this will be an exciting night of entertainment. Edge, who is from Toronto, wrestled in his hometown last fall, and they needed to rebuild the roof because he blew it off the place (see what I did there?).
I suspect with both Edge and Sami Zayn in Ottawa, the crowds at the Canadian Tire Centre will be deafening. WWE is coming back to Ottawa on Monday, February 20th, for a live show that will be broadcast globally. Hope to see you there!
Elimination Chamber Results
Asuka defeated Carmella, Liv Morgan, Natalya, Nikki Cross and Raquel Rodriguez in the Elimination Chamber match. This win earns Asuka the right to challenge for the Raw Women's championship at Wrestlemania in April.
Bobby Lashley defeated Brock Lesnar by disqualification. Brock didn't take the news very well and proceeded to put Bobby through a table.
Edge and his wife Beth Phoenix defeated members of The Judgement Day: Finn Baylor and Rhea Ripley in a mixed tag team match.
Austin Theory successfully defended his United States Championship by defeating Bronson Reed, Damian Priest, Johnny Gargano, Montez Ford, and Seth 'Freakin' Rollins in an Elimination Chamber match.
---
Tickets are still available for Monday Night Raw in Ottawa. Click this link to get yours!
PHOTOS: Courtesy WWE
Recommended Articles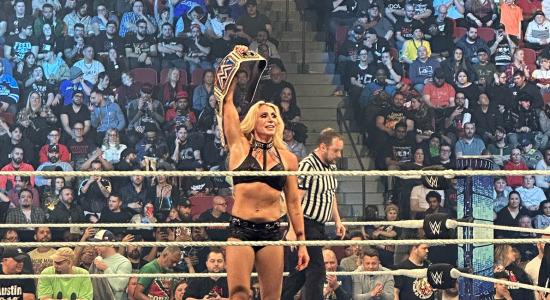 If Smackdown was the only event you planned to see this weekend, the anticipation built towards the Elimination Chamber should have you change your mind.
Read full story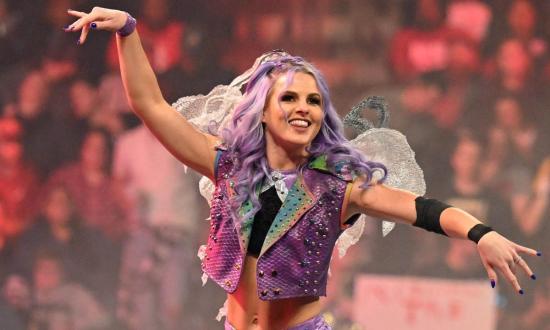 Superstar Candice LeRae is one of the many WWE stars who will be coming to Montreal and Ottawa later this month
Read full story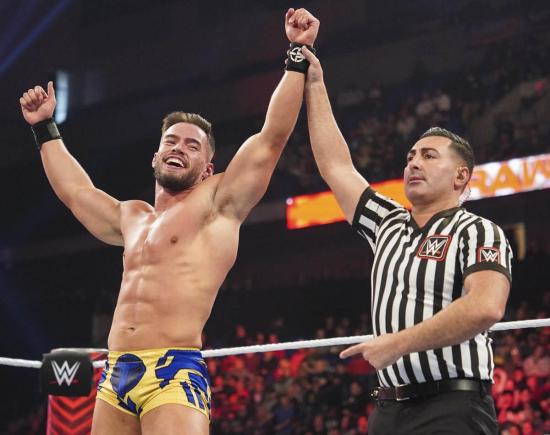 A chat with Austin Theory about his experience with WWE and what fans in Ottawa can expect at Monday Night Raw.
Read full story
Comments (0)
*Please take note that upon submitting your comment the team at OLM will need to verify it before it shows up below.