Politics
Awakening the giant: The return of Poland
Awakening the giant: The return of Poland
In this issue of Ottawa Life, we begin the first of a two-part series on Poland. That is to say the new Poland – a country with a most intricate history of war and ideological conflict, but also one of sophisticated art and culture. Polish influence extends to Canada and particularly to Eastern Ontario. Poland is becoming a player, both politically and economically, more than most people realize.
In Part I, we explore Poland's links to Canada and take the reader on a tour of its beautiful sites. Part II will focus on Poland's rapid economic growth, its ambition to join the European Union in 2004, and its strategic relevance as a NATO partner, as well as the growing importance of Canadian-Polish relations.
By Peter Gill
---
The Republic of Poland is about to be impressed on the consciousness of the West. During the Cold War and until the fall of the Berlin Wall in 1989, Poland was separated from the West by the Iron Curtain and was a satellite state of the Soviet Empire.
This vital country was hidden from western eyes and ears for decades as a result of its being under Communist rule and Soviet control. Today, Poland is about to make an enormous step into the global arena as it prepares to be admitted to the European Union in 2004 and takes its place as a major player alongside the likes of Great Britain, France and Germany. After all, with a population of almost 39 million people, making it one of Europe's largest markets, Poland stands to hold a huge percentage of the balance of political power in the EU.
Poland is situated in the very heart of Europe and has played a central role in the cultural development of European civilization in science, architecture, agriculture, music, film and industry. Nicolaus Copernicus and Frederic Chopin were Poles. However, this geographical location that has produced its unique charm has also caused Poland to be a battleground. Poland's history is marked by turbulent wars and political upheaval, resulting in many waves of immigration as the Polish people searched for peace, prosperity and stability.
Poland Comes to Canada…
By the mid 1800s, during Czarist Russia's occupation of Poland, many Polish immigrants looked beyond the European continent for places to settle. Canada was a favourite destination of thousands of Polish emigrants. Some Poles settled in the town of Wilno, Ontario (near Pembroke). Even now, Wilno retains much of its rich Polish culture, right smack dab in the heart of the Madawaska Highlands.
Pawel Dobrowlski, Polish Ambassador to Canada, says that Polish immigration is "really the story of Canada, as much as it is the story of Poland:' What he means is that Canada is a nation built by immigrants. At the turn of the 20th century, Canada took in its largest wave of Polish immigrants. Mainly farmers, this group largely settled in Central and Western Canada and joined in the ranks of the great pioneers who literally built our country from the ground up.
During World War II, Poland once again found itself caught in the middle of the crossfire—this time from Hitler in the West and Stalin in the East. Stalin's side won and Poland became a Communist state. This resulted in the last great wave of Polish immigrants to Canada. Today, there are about 750,000 Canadians of Polish descent.
Winds of Change —The Poland of Today
Poland has regained its independence and is once again practicing its longstanding democratic and parliamentary traditions. Since the fall of Communism, Poland has made enormous strides in political and economic development. This has as much to do with the sheer size of the country (one of Europe's biggest) as with its well-established political traditions. In less formal terms, Ralph Lysyshyn, the newly appointed Canadian Ambassador to Poland, really nails it when he says that "Poland is not a little guy and as you take it in the context of European enlargement, whether with NATO or the EU and the other countries joining in, more than 50% of these new members are Poles. You have to recognize the potential of this country."
Poland is back on track after years of Soviet occupation and is now one of the fastest-growing economies in Europe. Many Poles around the world are now returning to their ancestral homeland. Among this population wave includes international executives eager to do business, as well as tourists looking for something new. The Polish Tourism Organization estimates that tourism will bring in about $4 billion to the nation's economy in 2003.
Warsaw, Poland's capital and largest city, is a model of growth and development for other cities in Central and Eastern Europe to follow. Warsaw was blown to pieces in World War II: 84% of the city was destroyed. Incredibly, after the war, it only took 15 years for Warsaw to be rebuilt. The scenic Old Town and Market Square, once turned to rubble, rose from the ashes and once again are the focal point of the city.
Since 1990, Warsaw has again seen a construction boom. Elegant skyscrapers serve as a modern backdrop to the wonderfully restored historical buildings that define the city's character.
In Poland's north lies Gdansk, arguably one of Europe's most beautiful yet little-known cities. Located on the coast of the Baltic Sea, Gdansk has always been a strategically-placed port city and a center of trade in Northern Europe. In fact, during the 16th and 17th centuries, it was one of the leading commercial cities of Europe. In 1919, under the terms of the Treaty of Versailles, the city was established as the administrative center of the free city of Danzig, a territory 1,953 square kilometres (or 754 square miles) in area, under the control of the League of Nations. With sovereignty, Gdansk (or Danzig as the Germans called it) developed its own unique liberated character. But Gdansk's freedom was short-lived. In 1939, the German government incorporated Gdansk into the Third Reich. After the war, Gdansk was awarded to Poland and by 1970, had become the center for protest against the country's Communist government. Poland's Solidarity labour movement came to life in Gdansk.
Through the years of the Cold War, Gdansk always managed to retain its character as a "free city." With its rich history, narrow, winding streets and gabled houses with open-air balconies of carved stone, Gdansk is regaining its reputation as one of Europe's most magnificent destinations.
The city of Cracow lies near the foothills of the Carpathian Mountains. Cracow was built by many generations of artists living in the Medieval, Renaissance, Baroque and Art Nouveau times. Fortunately, Cracow was spared from the chaos and destruction of the Second World War. Dominated by the Renaissance Royal Castle and Main Market Square (often referred to as "the largest European society salon"), Cracow is perhaps the most beautiful gothic city in the whole of Europe. Even today, Cracow still retains an artistic flair and is regarded as the cultural capital of Poland.
Near Cracow are the Wieliczka Salt Mines, which made UNESCO's First World Cultural and Natural Heritage list. The mine is more than 800 years old, with 300 kilometers of tunnels. What is truly unique about the mine is that it shelters several chapels, including the Chapel of the Blessed Kinga. Everything in this huge chapel is made of salt: the ceiling, the floor, the side walls, the chandeliers and the three altars.
As Poland grows in international stature, these places will become better known. Poland is now being called "an awakening giant." When it joins the EU next year, it will be one of the big club's largest countries and fastest-growing economies.
Recommended Articles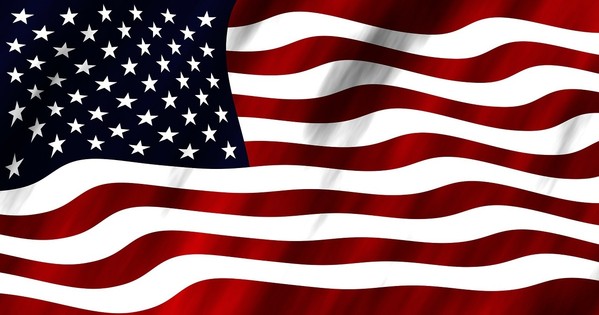 I write this with regret rather than loathing but I have to write it nevertheless. The most powerful country in the world, the United States (US), has not lost its way but never genuinely found or knew it. This is an extremist nation parading as moderate; a reactionary country disguised as liberal; a closed-minded society pretending to be enlightened.
Read full story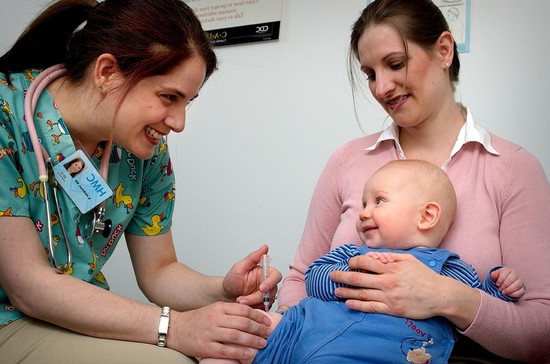 Written by Avram Denburg and Steve Morgan You are the parent of a sick child. You have a limited bu...
Read full story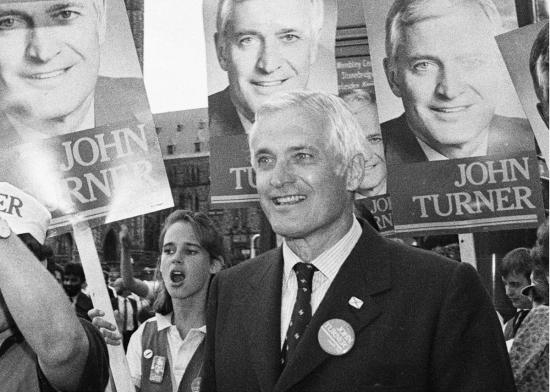 We have just lost a fine Canadian. I was blessed to get to know him. His wisdom, his passion for Canada, his deep commitment to our beautiful environment.
Read full story
Comments (0)
*Please take note that upon submitting your comment the team at OLM will need to verify it before it shows up below.