Basketball Betting: NBA vs College
Online sportsbooks offer a wide range of options, but some sports are simply more renowned than others. Whether we are discussing college or professional games, basketball is one of those at the head of the pack. The NBA is one of the major overall handle drivers, while March Madness in college basketball is one of the greatest betting occasions of the year.
There are advantages and disadvantages to betting on both sports, as well as a lot of crossovers that you can rely on between the two, for basketball bettors. Which of the two is more advantageous for betting overall? Right here, we will assist you in locating the response to that query. Join us as we contrast the NBA and collegiate basketball betting markets.
NBA or NCAAB: Which Sport Sees More Betting Activity?
After the NFL, the NBA is the second most popular sport at bookies in Canada. There will be a lot of betting activity on every game from the opening tip of the regular season to the NBA Finals. In terms of general attention, the sport with high scoring is preferred, and this directly correlates to the wagering window.
Meanwhile, betting on college basketball is a popular option for many expert handicappers. Throughout the regular season, there are a ton of games to choose from, and interest peaks whenever Madness Madness betting odds are made available.
Bottom line: On a general level, betting on the NBA is more common. The overwhelming volume of games in college basketball, though, creates a ton of opportunity. There is an argument to be made for pursuing both sports because they have a great deal in common.
NBA vs. College Basketball: Main Bets
Both college and professional basketball provide the same conventional bet types. The betting lobby of bookmakers will display all of the forthcoming games when you tap on the NBA or NCAA link. You'll see a description like this for each game:
Boston Celtics +3.5 (-110) +155 O 214.5 (-110)
Golden State Warriors -3.5 (-110) -175 U 214.5 (-110)
The teams who are set to compete as well as the game's start time will be listed in the game listing. The odds and lines for the three primary wager types—point spread, moneyline, and total—are shown right next to the team names.
Choose the team you believe will come out on top hands-down on the moneyline.
Take the favorite less the points or the underdog + the spread when using a point spread.
Select an over or under value for the game's overall point total.
By observing the direction of the spread and moneyline when reading the sportsbook odds, you can identify the favorite by looking for negative values for favorites and positive values for outsiders. In our scenario, a game with a predicted total of 214.5 points has the Warriors as 3.5-point faves on the spread and the moneyline.
Each of the three bet kinds will generate a certain amount of volume. Both totals and point spreads are quite popular in both sports. Moneylines are an excellent place for beginner bettors to start, but there is not much value when there is a strong favorite. Those who want to wager on that game can prefer to wager on the spread. Here are two more well-liked options to think about in addition to the main three.
Props: There will probably be a large variety of props accessible for each unique game. By selecting the listing, you can locate them. A prop may be based on a player, team, or game. Here is an illustration of what you could see.
Who will end the game with the most points and rebounds?
Jayson Tatum +155
Steph Curry -135
You can wager on both sports in real-time with live betting. The sportsbook lobby will have live betting markets available once the game has started. Things change quickly, and offers will differ, but some instances are:
Which team will lead at the halftime break?
Duke +110
UCLA -120
You will, in essence, be able to wager on both sports in the very same manner. In addition to the choices listed above, you can bet on NBA and NCAA games using futures, parlays, and teasers. Regardless of the sport you play, you will have a lot of possibilities if options are a concern.
NBA or NCAAB: Which Sport Is More Rewarding to Wager On?
Unfortunately, choosing to bet on a specific sport does not guarantee success. Your level of skill and strategy will both affect how successful you are. Based on that, the likelihood of being profitable in either sport is roughly equal, but you can still go further and consider a few variables to help you choose which one may be best for you.
The NBA is the place to be if you enjoy watching games that will garner a lot of media attention and have superstars on the court. College basketball can be the best option for individuals who enjoy doing some research to find an edge. The daily slates for college basketball's regular season are significantly more jam-packed with alternatives if the number of games each day is a thing.
No matter which route you take, your probability of making some money ultimately depends on how well you handicap the games. It is possible to gain an advantage in either sport, but where to start actually depends on personal taste. If you are having trouble deciding, start with the headlining games in each and discover which suits you and your playing style the best.
Is It Better to Wager on One or the Other?
This will largely depend on how well you know the two sports, how comfortable you are overall, and how much free time you have. It absolutely makes sense to choose your places depending on the schedule of games if you have a strong feel for both. If you prefer one but know little about the other, start with the former and think about spreading out as your skills improve. Finally, there you have it if you discover that you are better at one than the other. When time allows, you can always spend your free time brushing up on the other one and increasing your playing.
Photo: Pixabay
Recommended Articles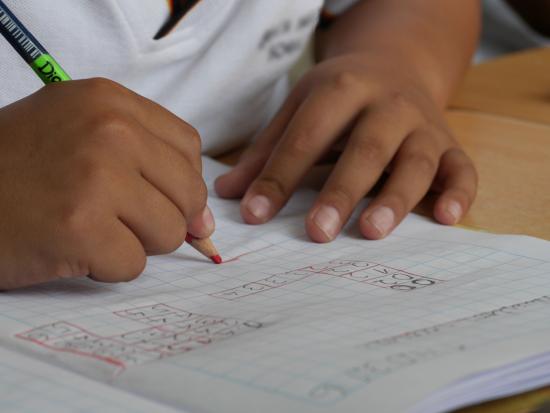 What is said to be true, what is perceived to be true, and what is true, in both the Used Car Sales Lot and in the Ontario school system, needs to be considered carefully by those buying into either!
Read full story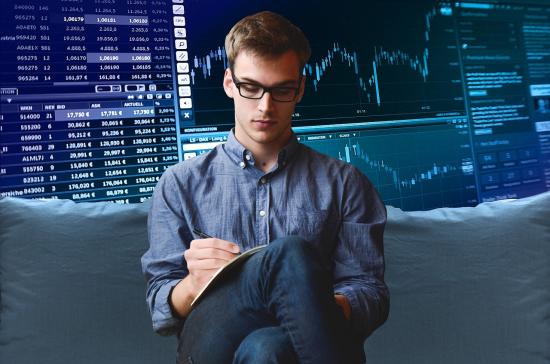 Choosing a financial adviser is a serious endeavor. You need to thoroughly research the firm's history and qualifications as well as those of the individual adviser. Anything less than a deep dive into their track record endangers your future financial stability.
Read full story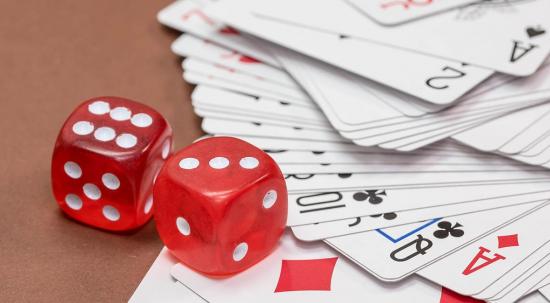 Like any fun casino games, live casinos have been a popular choice for many people.
Read full story
Comments (0)
*Please take note that upon submitting your comment the team at OLM will need to verify it before it shows up below.