My Ottawa
Be Mindful of People with Disabilities And Be Willing to Engage with Us
Be Mindful of People with Disabilities And Be Willing to Engage with Us
PHOTO: Contributor Ryan Lythall and his friend Sally at the triannual Arlington Art Market. (Photo: Ryan Lythall)
---
As I write this article, it's another beautiful day in the neighbourhood. I hope you've been enjoying the fantastic weather. It's about time.
With the warm weather, I've been out and about.
This past weekend, a friend and I checked out the Arlington Art Market, which is put on by Arlington Five, located at 5 Arlington Avenue, between Bank & Kent.
Before I dive too deep, I want to mention that Arlington Five is a coffee shop that's sadly not wheelchair accessible. However, I was told the staff would come outside, take your order, and bring it to you. My question is, if you're by yourself, how will a staff member know you need help?
I will look into it, or perhaps the owner will be reading this and reach out.
That said, I'll talk about the market and my experience there.
When I got there, I had a hard time even getting in. A vehicle was used to block off the street, along with pylons. For me to get into the market, my PSW had to move one of the pylons,
That wasn't a great way to start. It also doesn't seem welcoming to those with mobility devices or a bike. I understand that the street needs to be blocked off for the market, but there are other ways to do it.
Once I made it inside, I looked around; There were plenty of vendors set up and some good music pumping out from the coffee shop. I think there was a DJ, but I'm not 100 percent sure.
I was impressed with the variety of booths and the mixture throughout the market. There was art, clothes, food & drinks, stickers etc etc. Plenty to choose from.
Now, I regularly attend local markets in the city, especially during the summer. For example, I'm a big fan of 613flea and geek-related markets. In my experience, I have noticed a few glaring issues with the markets and certain vendors in particular.
One big issue I often encounter is that some vendors don't engage with me. They'll usually just sit there, looking at their phones or staring at me while I browse their stuff.
If you'd like me or others to buy stuff from you, you need to engage with all potential customers. Potential customers do sometimes include people with disabilities,
Another issue I often encounter from vendors is that they often flat-out ignore me while talking to friends or regular customers. They're missing out on potential customers by ignoring me and others.
I understand local artists are there to sell their stuff and get the word out about their small businesses to the community. If they genuinely want me and others to buy their items, it would be beneficial for them to engage with as many potential customers as possible.
I enjoy buying things from local artists when possible. I have become a regular customer of several artists and small businesses. I don't buy just because they're talented or have excellent items for sale. I also buy because they engage with me; therefore, understanding and trust are established.
I fully understand that running a small business isn`t easy, especially during these difficult times.
If you're a vendor at a market, on top of needing to get up early, load your stuff in your car, travel, and set your booth up, you spend the day or weekend dealing with customers and after that, pack up your stuff and travel home. I often talk to vendors after an event who are understandably exhausted.
I genuinely appreciate local artists and vendors. Sadly, often, I don't feel welcomed by many in the community.
When I attend a market or a similar event, I'm there because I want to see what the market has to offer. I want to see the local artists and hopefully be able to buy some of their items or, at the very least, connect.
I am on ODSP, meaning I have limited income. I don't expect local artists to know that, but I do know that people are struggling. Long story short, buying a sticker for $3 is considered a treat.
I know my voice can be tough to hear or understand. Clearly, I'm aware that it can be a barrier, especially in noisy places. Some vendors seem to realize that when they see me, they say hello, and smile. I either nod, smile back, attempt to say hello, or turn my chair to face them.
As someone with a disability who uses a big powered wheelchair that tends to stand out, I advise vendors to be mindful of people with disabilities. Don't be afraid to engage with us.
If you see us at your table or booth, don't ignore us. We may need YOUR help to get a better look at YOUR products. Some people with disabilities may not have proper use of their hands or aren't at the correct eye level. YOUR assistance may make a difference in whether or not we buy your items.
Before I wrap this up, I want to mention that this article isn't meant to attack local artists. As I said, I enjoy supporting local artists and vendors when possible. The "when possible" part is the key phrase.
While I don't expect local artists and vendors to bend over backward to accommodate me, I expect them to view me as a potential customer and therefore attempt to engage me and perhaps assist me if I am interested in their products.
Even if I don't buy anything, there's a good chance I'll recommend the vendor to a friend or on social media.
And perhaps even in my weekly column.
For more information about the Arlington Art Market and its upcoming events, please visit their Instagram page at @arlingtonartmarket
Recommended Articles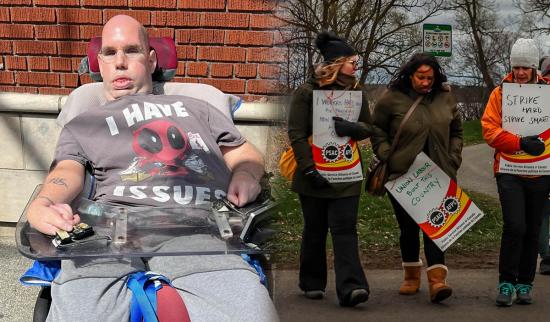 It's scary, but that's where we're heading. I believe that more and more people will be required to pay for their medical supplies.
Read full story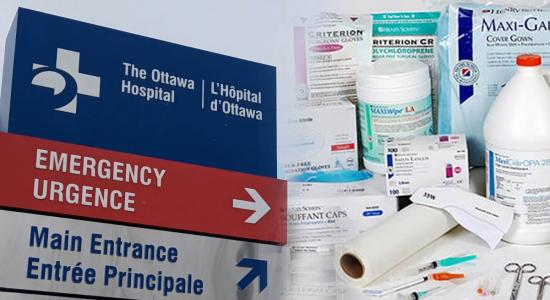 Since Christmas of last year, I've been to the ER three times, and only one of those times was because I was sick.
Read full story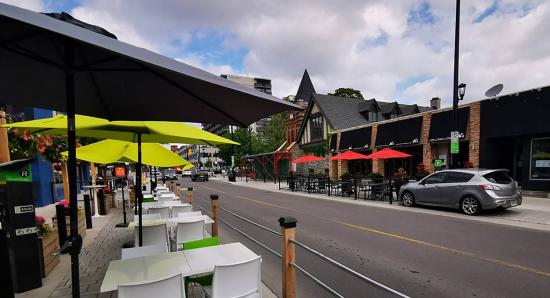 Sadly, while rolling around Centretown, I've been constantly reminded of how non-wheelchair accessible the city is.
Read full story
Comments (0)
*Please take note that upon submitting your comment the team at OLM will need to verify it before it shows up below.