Business
"Be resilient." An interview with Huawei's Chris Pereira
"Be resilient." An interview with Huawei's Chris Pereira
The normal operations of companies and employers have been disrupted by the COVID-19 lockdown, but hiring continues in some sectors in spite of the new protocols. Huawei recently bucked the downward trend and on-boarded more than 100 new workers at its Canadian operations, and it did so without any in-person interviews. No handshakes, no real eye contact, no peppy lunches to discuss the terms of employment. Chris Pereira is the Senior Director of Public Affairs for Huawei Canada, and he has some smart advice for recent tech grads.
Ottawa Life: Chris, let's catch up where this series began. How is everything going with Huawei's project in the Arctic?
Chirs Pereira: It's been about a year since I was in Iqaluit and the report is that the connectivity is continuing to expand and I'm looking forward to hearing how things are flourishing as access grows, especially in the larger urban centres. The second stage of our Connect the North initiative will take place in northern Québec, but that has been pushed back until we're able to travel again, hopefully this September.
OL: I understand Huawei has been hiring.
CP: Yes, we had a record number of hires in May. It's a bit of a tradition that we hire during low points in a cycle when talent becomes available. We're able to do that because in an economic downturn if you're a public company you are subject to a lot of restraints because people are dumping stock. But Huawei is an employee-owned company so we're able to absorb some pain in the short term and hire people who've been let go by competitors.
OL: Are there new ventures that require more staffing in Canada?
CP: Well, heavier usage of the Internet is definitely causing more demand for high-speed service and reliable network coverage, which is what we're trying to maintain right how. People need the Internet now more than ever and that's one of our core businesses; but more specifically, our research into artificial intelligence here in Kanata and its application to the vertical industries that rely on it. This goes back to our earlier story about things like smart agriculture and what that means for increased food productivity and lower prices.
OL: So, new staff was hired during the lockdown.
Yes, we've never met most of them in person, so the entire process has been conducted remotely. I think it's a success story. They are now working in teams from home in well-paying jobs with colleagues in Canada and around the world.
OL: Did any inhibitors appear because the entire process was done virtually?
CP: No, but I'm one of the team members who conducts the new employee orientations. It's normally an in-person session for an hour or so, introducing the company, its culture, etc., but for me doing it remotely felt strange. I think I had a more visceral reaction to it than the new employees who just attended their graduation ceremonies on Zoom.
OL: Any advice you'd like to share with up-and-coming tech workers?
CP: The biggest piece of advice I have for young people is: if you are looking for a job right now, be resilient and have high standards for yourselves and for the type of role you want to find. It's easy to say yes to any opportunity that comes your way when you're concerned about finding work, but a talented young person should know that the right job for you will come your way.
OL: It sounds like you're someone they should be talking to.
CP: They are welcome to reach out to me! Graduates are entering the worst economy in living memory. Basically, from the tech sector perspective, this is a group of individuals who is more talented than any one in history, and wanting to make a difference in the world. I think the need for talent is greater than ever. Having said that, the job market for the coming months is going to be more challenging than ever. So, I'm interested in helping them to mitigate the circumstances and find the right job.
Chris Pereira can be found on LinkedIn at: https://ca.linkedin.com/in/cp9058069511 or on twitter @ChrisPereira_9
Recommended Articles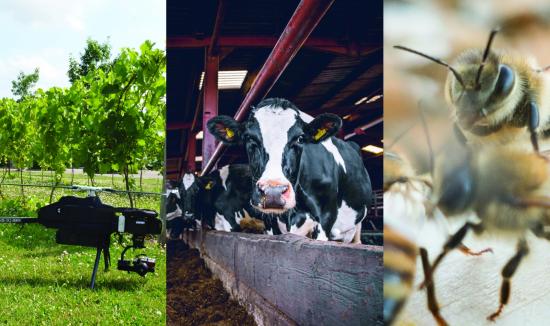 The biggest value of Artificial Intelligence to agriculture is the analysis of real time data to make predictions and assist farmers in their day to day operations.
Read full story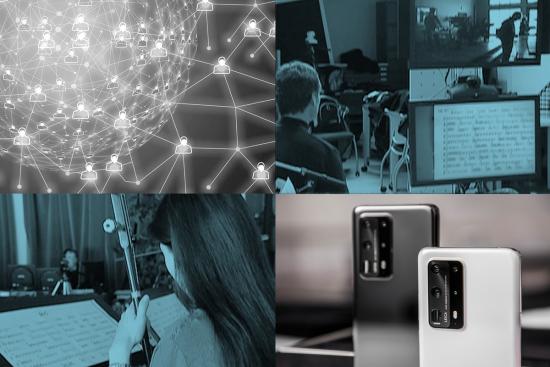 At no time since the advent of the World Wide Web have our lives been so virtual. This was true before a global pandemic pushed Internet traffic to the limits of network tolerance
Read full story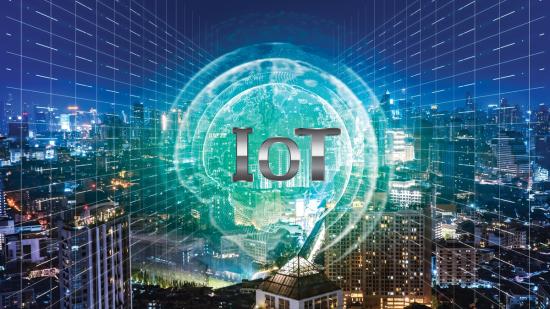 5G is going to virtually reduce distance and increase QoS for healthcare delivery, not just between urban centres, but to rural and Arctic communities.
Read full story
Comments (0)
*Please take note that upon submitting your comment the team at OLM will need to verify it before it shows up below.