Beau's Knows Oktoberfest!
Photos by Anna Jonas / Feature photo: Pixabay
---
While it may still feel like the height of summer in the nation's capital given the recent rising temperatures, fall is finally here. The equinox has officially marked the start of the season and the leaves are starting to shift into a blaze of fiery colour. What better way to celebrate the arrival of autumn than in true Bavarian style?
A German tradition since 1810, Oktoberfest is perhaps the world's most famous folk festival. Originally celebrated in the days leading up to the month of October, it was held annually in Munich. It's now celebrated all over the world, including right here in Ottawa. Beau's Brewery got the ball rolling at their annual version this past weekend, September 22-23.
One of the most popular craft breweries in the National Capital Region, Beau's All Natural has been serving their quality creations since 2006. One of Ottawa Life's Top 10 Best Local Brews, the family-run company was formed by Top 25 members Tim and Steve Beauchesne and has won more than 100 awards since then. The company's relaxed culture is built on generosity, strong ethics, family ties and a passion for beer. Their sustainably brewed certified organic beer have made them a local favourite, as well as the first brewery in the country to earn the honour of Benefit Corporation (B-Corp) status.
What better brand to host a festival dedicated to celebrating all things beer?
The acclaimed event was held on the brewery grounds in Vankleek Hill. Those who had chosen to camp on the grounds for the course of the festival lucked out, with phenomenal weather lasting for the entire weekend. In fact, the forecast was so sunny that Beau's had to take extra precautions to ensure that everyone was staying hydrated in weather this unseasonably warm.
Upon arriving at the fairgrounds, festival goers were met with a cheerful greeting and a free festive green felt hat. Immediately after passing through a makeshift hallway of themed murals, themed activities stretched as far as the eye could see. Tents were sprawled left and right across bright green fields dotted with makeshift tables constructed out of hay bales. The place was packed from the get go and you couldn't walk further than 5 feet without running into someone dressed in full-on traditional garb, be it lederhosen or dirndl.
The weekend's festivities were kicked off with an opening ceremony parade at 5:00 on Friday afternoon. The traditional singing of the German and Canadian national anthems, this year by Walter Ostanek (also known as Canada's polka king), was followed by a procession of over 20 vintage tractors traveling from the Vankleek Hill Community Centre along Main Street to the Main Stage. Beau's then got the party started with the ceremonial keg tapping, passing out samples until the vat was emptied.
The weekend's draught menu was composed of both fan-favourites and limited edition seasonal concoctions. On tap, they featured their classic Lug Tread lagered ale, Full Time I.P.A., Tom Green Cherry Milk Stout, Farm Table: Märzen Oktoberfest lager, Nordic Pale Ale, St. Luke's Verse Gruit Ale, Cranberry Derby Oat Ale, The Spice Principle spiced weissbier, Sergeant Stripes export stout, Farm Table: Dortmunder lager, Jänis Sahti (a Finnish-style Juniper ale), Maple Rush robust porter, Vambrace North German-style pilsner, Three Knocks sticke alt, Farm Table: Hopfenlager, Parliament of Trees Autumn warmer and One Ping Only Baltic porter, as well as Glutenberg gluten-free options and Waupoos ciders. However, Beau's was keen to share the love at the Craft Haus, showcasing and pouring a wide selection of beers from their fellow local craft breweries and cideries alongside their own.
The food tent was in a constant state of busy, bustling with families and hungover students alike at all hours of the day. With plenty of Bavarian inspired options ranging from warm doughy pretzels to pulled pork tacos to spaetzle mac and cheese, there was something for everyone regardless of dietary restrictions. Many took the theme literally, incorporating Beau's into various specials and ingredients such as beer-braised pulled pork, battered fish tacos, gravy and cheese for poutine and even desserts like ice cream and cheesecake
The celebrations were non-stop, with no shortage of activities to keep partiers busy all day long.
The Keg Toss saw both men and women try their hand at heaving a metal keg either for as far a distance as they could cover or backwards overhead in order to clear a high-jump style hurdle. Some struggled and some succeeded, with a select few going on to win trophies, branded prizes and bragging rights.
The Partner Carrying Race was (as always) a crowd pleaser. Participants hauled their teammates around a course of obstacles all in an effort to receive the coveted prize of a brewery gift certificate of an amount equal to the weight of the teammate that was carried across the finish line.
In the Sausage Eating Contest, competitors from the rookie level through to two-time champions brought their appetite and practically inhaled 1/4 lb sausages from local shop the Piggy Market. Winners consumed well into the double digits.
The Stein Hold Struggle proved to be an exercise in patience and upper-body strength. Participants gripped Beau's beer steins filled to the brim at arm's length for well over the time it would take for your arm to go numb until only one was left standing.
In the Malt Sack Race, teams of four brought a new meaning to having it "in the bag" by stepping into in a giant malt sack to hop across a stretch of field and back in a relay race with prizes for speed.
For those interested in learning a little more about the brews they were downing, there was the School of Bock. The workshop series, hosted by Beau's staff and guest experts, educating students in the arts of pairing beer with cheese, matching seasonal beer with food and understanding hops, while also providing tips and tricks on starting a brewery and pursuing a career in craft beer.
Attendees could also sign up for Brewers Speed Dating. Almost but not-quite exactly what it sounds like, these quick one-on-one sessions with various local brewers and industry professionals provided the chance to ask anything and everything you ever wanted to know about craft beer. The brewers were a wealth of valuable information about the brewing process, the experience of launching a brewery and all things related to the hoppy stuff.
Various musical acts provided a soundtrack to the weekend. The lineup included shows by John K Samson & Winter Wheat, Tuns, I.D.A.L.G, The Planet Smashers, Julie & the Wrong Guys and Partner. Headliners the Stars (Friday) and Rheostatics (Saturday) brought the crowd to its feet and had rowdy partiers celebrating good music, good beer and good times until well after the sun had set.
The festival also featured a few fair staples, including a merchandise tent selling limited edition souvenir steins and Beau's branded everything, a 50-foot Ferris wheel with views of the brewery and countryside and a Midway with themed twists on classic carnival games like bumper crop, roll in zie hay and a ring toss, all funds raised benefiting Hidden Harvest.
There was even something for the little ones. Kinderfest, a non-licensed tent with festivities catering to families, offered not one but three bouncy castles, a craft station temporary tattoos and a photo booth.
The festival was capped off as all the best weekends are - with boozy brunch. As attendees raised a glass to toast family and community, it was clear that the event was an overall success. Prost to another year for the books.
Recommended Articles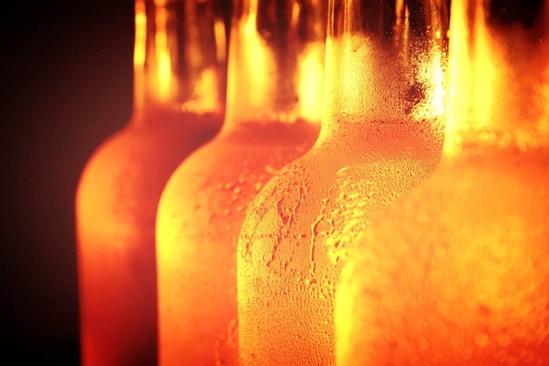 With 20-years writing about Ottawa life we think we have a pretty good idea of the best of what this city has to offer. In this new weekly summer series we'll share it with you. From our top picks of hotels, live music venues, local brews, bands and more, check, share and discuss #OLMBest every Monday!
Read full story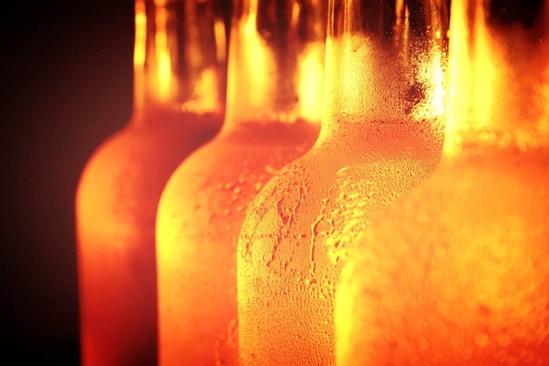 Grab your Lederhosen…it is Oktoberfest time!  While the name suggests a month long festival in...
Read full story
Comments (0)
*Please take note that upon submitting your comment the team at OLM will need to verify it before it shows up below.