Food & Wine
Beechwood Gastropub's Kitchen is Transparent—and Really, Really Talented
Beechwood Gastropub's Kitchen is Transparent—and Really, Really Talented
Photos by Chris Chase
---
It was the smoked beet that made me fall madly in love.
Until that moment, I was extremely impressed with the food at Beechwood Gastropub. But once I tasted the slice of golden beet that had been treated to some quality time in close proximity to smouldering wood, I was done for. Call me a fangirl if you want, but I think Harriet Clunie, the mastermind in Beechwood Gastropub's kitchen, is a certified genius. On a Tuesday night in early April, the restaurant was pretty quiet, but if I had my way, diners would be lining up out to the street to get their mouths on her vibrant, vegetable-forward, boldly flavoured cuisine.
I'd been eagerly anticipating my dinner at BG since the folks behind Transparent Kitchen invited me to try one of the restaurants using their web platform, which I'd been noticing on the sites of some of my favourite restos around Ottawa over the past 18 months. (Fairouz, The Pomeroy House, and Carben are just a few of their other clients whose food I've adored.) The gorgeous photos and descriptions of menu items, combined with information about key ingredients and suppliers, chef profiles, and an integrated reservation system, all work together to promote a restaurant. (There's a share button next to each photo, so you can make your Facebook friends jealous of your meal or save the pic to your Pinterest for later inspiration.) The platform works well whether you already know where you're going to eat and want a preview, or you're hoping to find somewhere new. I think it will not only help people discover restaurants, but also remind them that there are so many folks working behind the scenes (chefs and line cooks, but also the suppliers who forage the mushrooms, fish the oysters, and make the wine) helping everything come together on your plate.
But back to Tuesday night on Beechwood Avenue. The room is mainly wood, in various tones of brown, blonde, and grey, but high-backed padded banquettes soften the look and are extremely comfortable, with tiny pillows for your lower back. The bar up front is wrapped in wood, topped with stone, and lit by funky wire-caged Edison bulbs. Other than those lighting choices, everything has a subtle '90s feel that, as someone who started her grown-up dining career in that decade, felt soothing. Clientele ranged from two women in their twenties to several couples nearing retirement age. Clearly, this is a true neighbourhood walk-in place.
I'd looked at the menu on the website and arrived primed to explore it. Choices include half a dozen appetizers plus cheese and charcuterie, the same number of mains (most available in full or half-portions, perfect for either small appetites or those who want to build a meal of smaller plates), and four desserts. After a great deal of deliberation, I elected to begin with the elk tataki, while my husband chose the vegetable fritters.
The tataki arrived on a wooden board, looking like a forest floor: the thin slices of rare meat were surrounded by artful scatters of tiny, adorable pickled mushrooms, halved orange ground cherries, perfect red-veined sorrel leaves, slivers of roasted acorn squash, daubs of black garlic mayo and poblano-pepper puree. It was pretty as a picture, but the flavours were alive and intense. I found myself combining different elements in each bite to see what each would taste like. It was a delicious walk in the woods.
Across the table, the generous portion (almost a small main dish, really) of chickpea-battered fritters, looking like falafel but with vegetables inside, were paired with zingy house-pickled jalapeno rings and green-tomato chutney. Both brought a welcome acidity to offset the rich, crunchy fritters, which my husband devoured with gusto.
After just the right amount of time had passed, our mains arrived: house-made orecchiette with elk Bolognese and Tomme cheese (the pasta preparation changes daily), and seared ling cod with roasted Jerusalem artichokes, preserved lemon mayo, and red daikon slaw. The kitchen also generously gifted us with their winter vegetable plate to share.
My husband fully embraces his one-quarter Italian heritage, at least at the table, and his bowl of pasta met his every expectation and then blew past them. The tiny ears were delicate and smooth, the sauce rich but restrained (elk is a lean meat, but so flavourful) and the cheese a perfect dose of decadence. He ordered the full portion and couldn't bear to leave a single bite behind.
My cod arrived skin-side up, perfectly golden and crisp on the outside, cooked to just-opaque in the middle. The flavour was delicate yet clear, not overpowered by the other elements on the plate. I love Jerusalem artichokes (also called sunchokes), which to me taste a lot like celery root. These were soft and yielding from their time in the oven. The tangle of daikon slaw was sharp and bright but not harsh on the tongue, with perfect crunch, and the lemon mayo pulled it all together, elevating everything it touched. Just smashing.
The winter vegetable main has a sweet potato pave as its centrepiece, and it's lovely, with paper-thin slices of the orange tuber layered with butter and topped with Glengarry cheese. But our kind and knowledgeable server gave us a hint as to what we should be digging for among the beautifully roasted chunks of cauliflower and Brussels sprout: those smoked beets I mentioned up top. Apparently the chef dreamed them up as a meat replacement on a brunch dish, and they've been so popular she added them to the dinner menu as well. And no wonder: We could have eaten an entire plate of them. The beets remain soft, but not mushy: the smoking process lends them a pleasant chewiness that does almost evoke meat, but it's the haunting flavour of the smoke that hit all my pleasure centres and made them so craveable. You can't see me, but I'm doing that thing where I kiss my fingers, right now.
We only had room for one dessert between the two of us, but it was a great one: swoops of baked meringue, crisp and airy, set into a puddle of lemon-pumpkin curd, topped with roasted apples, spiced candied pecans, and crisp fried sage leaves. It managed to evoke winter warmth while also remaining light and breezy. The pumpkin in the curd smoothed and enriched the lemon, but didn't tame its bite too much. It retained a nice sharp edge to temper the sweetness of the meringue and the rich spiced nuts. The apples were gently roasted, holding their shape and offering a textural counterpoint to the other elements. The sage I wasn't sure about, but frying softened its floral edge, leaving just a woodsy herbal note. As with the tataki dish, everything was here for a reason, and perfectly balanced.
Chef Harriet Clunie brought out our dessert and stayed to chat for a few minutes. She's worked in many great kitchens around this city, including one of my faves, Das Lokal on Dalhousie. Now she co-owns Beechwood Gastropub, and is clearly having a fantastic time doing it. Her chef profile on Transparent Kitchen mentions her love of vegetables, and I wanted to let her know how clearly that comes through on the plate. This is truly a place where vegetarians, as well as people who, like me, just enjoy the heck out of interesting veggie preparations alongside their meat and potatoes, will feel welcomed and celebrated.
I also loved that the local elements of her cuisine, like the elk (raised in Carp) and the Glengarry cheese, felt naturally integrated, not forced. Despite our often-harsh climate, Ottawa has a lot to offer in terms of fresh foods, and it's always awesome to see restaurants using them as a matter of course. Transparent Kitchen focuses on highlighting farm-to-table and sustainable foods, and Beechwood Gastropub fits perfectly into that category.
There's nothing wrong with a restaurant being a local hidden gem. Many places thrive for years at that level. But the food emerging from Clunie's kitchen should really be more widely known and appreciated. It's as good as or better than anything I've eaten at Riviera or Gezellig. Beechwood Ave is not that far from downtown. Don't let the bridge stop you from making your way down there to enjoy a truly mouth-watering, show-stopping meal sometime soon.
Recommended Articles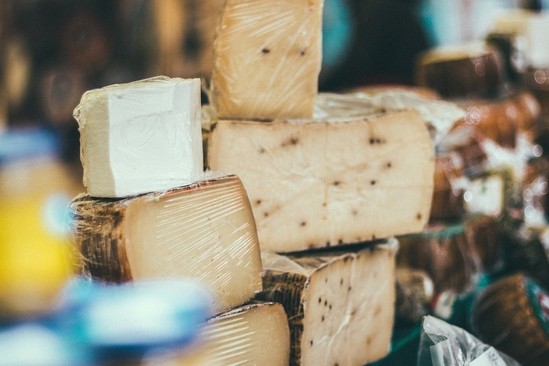 February is the time to celebrate LOVE – the love of artisan cheese, that is, through Savvy Cool C...
Read full story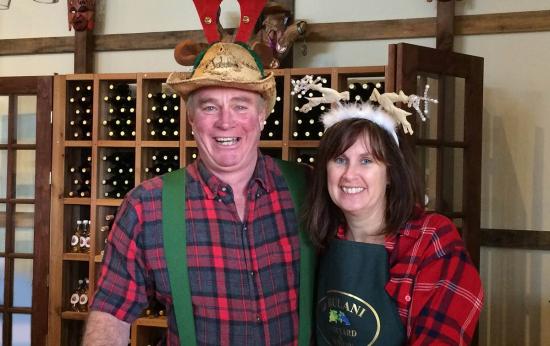 When Janet and Tom Moul first looked over the fields lying fallow near Richmond, Ontario, in 2006, they knew they would grow grapes there.
Read full story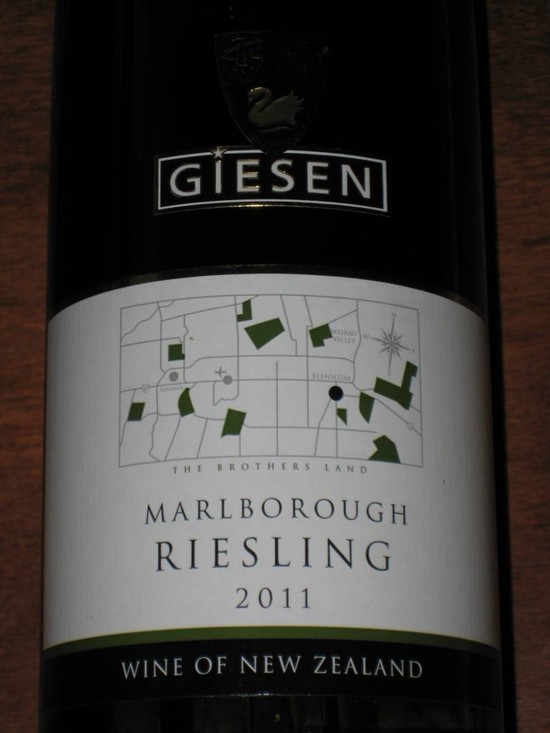 When most people think of New Zealand wines they think of Sauvignon Blanc or Pinot Noir - in fact N...
Read full story
Comments (0)
*Please take note that upon submitting your comment the team at OLM will need to verify it before it shows up below.