Politics
Being seriously informed is the only way to save us from real political decline.
Being seriously informed is the only way to save us from real political decline.
Canadian Politics is facing a double whammy:
A CPC leader who mistrusts journalists and believes in conspiracy theories, and growing distrust and reduced influence of journalists.
The degradation of Canadian politics continues with the convincing crowning of Pierre Poilievre as the undisputed king of Canadian Conservatives. We now have a charismatic populist politician well qualified to take on Justin Trudeau, who has a few years to attempt to rebuild his popularity in challenging economic times. It will be a nasty battle of the self-proclaimed ordinary adopted son of hard-working parents and his talented political immigrant wife against the privileged Prime Minister. Question Period will be a battleground like never before, with Poilievre excoriating Trudeau as responsible for and indifferent to impoverished everyday Canadians and Trudeau ridiculing his reckless ideas. Not a pretty sight, and it will dominate the airwaves.
Our politics have been an ugly sight in other ways that continue to degrade the public's perception of how we are ruled. It started during the last election. In September 2021, Fatima Syed, a MacLean writer, summed up the increasingly violent demonstrations plaguing the Trudeau campaign: "Many of the protests following Justin Trudeau have been marked by the kind of extreme rage that became familiar in the U.S. during Donald Trump's presidency. Protesters have yelled "Lock him up," "Traitor," and "piece of s–t." They have called for Trudeau to be hanged. They have verbally attacked members of his team…using racist and misogynistic language."
Our politics will take another hit with Poilievre taking his position as Leader of his majesty's loyal opposition. The Freedom Convoy, which occupied Ottawa, provided him with his freedom war cry and empowered his demonizing of Justin Trudeau and the "gatekeepers" who are apparently denying basic rights to Canadians and spending the country into ruinous inflation. Interestingly it was also the launch of increased aggressive attacks on "mainstream media - MSM."
Brent Jolly, president of the Canadian Association of Journalists, said the Association was shocked by the level of antagonism. Brodie Fenlon, editor in chief and executive director of daily news for CBC News, recounted multiple examples of violent confrontations all over Canada: "….disturbing abuse has appeared in our inboxes, and social media feeds, threatening our staff with arrest, graphic violence, and extra-judicial trials. References to Nuremberg and treason are common. The dialogue is rife with allegations of conspiracy and 'fake news.'
Clearly, the Trump strategy of discounting the validity of news that a leader doesn't like has been adopted by Poilievre, who openly supported the Freedom Convoy. Aside from saying he will defund the CBC, the largest news-gathering organization in Canada, he goes out of his way to discredit journalists who take a run at him. In a particularly egregious example, attacking a reporter who criticized his consorting with a well-known anti-vaxxer, he put out a fulsome media release which referred to "one of Global news's so-called journalists" and said – "Canadian's trust in news media has reached an all-time low. And when we look at your coverage of these issues, it is easy to understand why. Instead of covering the news, unprofessional journalists like you try to set disingenuous traps to attack your opponents."
Poilievre has paraded his messages on social media and in convincing professionally produced YouTube videos. Using the media of information preferred by younger Canadians and appealing directly to their needs and frustrations in his rallies has resulted in some polls showing him more popular with younger Canadians than Justin Trudeau or NDP's Jagmeet Singh. Some observers contend that Poilievre's momentum with youth could be a factor in the next election.*
Meanwhile, the Ottawa press gallery, which we rely on for perspective and context, has paid little attention to Poilievre. Former Maclean's columnist Paul Wells did a long piece on his economic policies, the only serious one as far as I know, but it is on his paid subscription website. Others have tended to follow an early piece by the Globe's Campbell Clark which takes the then-candidate to task for blaming inflation on The Bank of Canada's money printing and the Trudeau government's spending habits. His promise to fire the head of the Bank of Canada has garnered him much negative press.
All this is to remind those of us who have lived in another era that informed coverage that seems to have let Poilivere's campaign go largely unanalyzed has been greatly diminished by the loss of so many seasoned journalists locally and in Ottawa. The outcry over the dismissal of Lisa Laflamme, the last of the real authority figures on the most watched national TV newscast, is merely the apogee of replacement of seasoned veterans in our journalist's world by cheaper, less experienced reporters. Salaries have been cut and bureaus reduced. There are fewer reporters chasing fewer stories, and news outlets, whether TV, radio, or print, with falling advertising revenue, have undergone large cutbacks in staff. Bell Media, which owns many radio stations, CTV News channel, and CP24 News, has shed hundreds to regain profitability. The Ottawa bureaus of large regional papers like the Vancouver Sun, Halifax Chronicle Herald, and Winnipeg Free Press, and sizeable radio networks like CHUM and the former Newsradio all had Ottawa bureaus which are now gone.
TV news, which does little analysis, remains an important source for news, with the internet a close second. A Canadian Media Research Consortium study found that 38 percent said that television is the format they prefer for news and information, and 30 percent said they preferred the internet. When asked where they find the most interesting news items, more than 50 percent said they find the best stuff on the net. Only 15 percent and six percent chose newspapers and radio, respectively. This is good news for the Poiliveres of this world but bad news for Canadians who need informed analysis of what is really happening in Ottawa.
There are still strong journalistic and columnist voices like Robert Fife and Chantal Hebert, John Ivison, Andrew Coyne, Althia Raj, and John Ibbitson. However, the majority of this deep journalistic talent is found in major print media, the Toronto Star and Globe and Mail, and National Post. Unfortunately, fewer and fewer Canadians, and especially young Canadians, get their news from these sources and even a cursory scan of TV Ottawa coverage reveals mainly much younger reporters covering the nation's business.
Thus, we are entering perhaps the most divisive and contentious period in Canadian political history with an angry population deeply worried about their ability to survive a punishing economy, with a popular young leader of the opposition who speaks to them with wild policy solutions, and an unpopular Prime Minister seemingly out of touch with the electorate with few convincing new policies. Exacerbating this is a less robust and influential Ottawa press gallery to provide serious context and coverage. The result is our politics is diminished for sure.
In the conclusion to his excellent review of the history of the Parliamentary Press Gallery, Power Prime Ministers and the Press, Bob Lewis says: "An informed media, can in Byron's metaphor cause 'a small drop of ink falling like dew upon a thought' to make millions think…reporters chasing sensation, the horse race over policies, contribute to declining faith in the legitimacy of government." One might add – and one senior politician and a segment of the public questioning the very legitimacy of mainstream journalism.
We must take Poilievre seriously, watch his trajectory very closely, inform ourselves from journalists who seriously watch the evolving Ottawa scene, ignore the un-fact-checked bits and pieces on the internet, talk and speak openly about where this country is going, and dialogue with our MP's who will be in a listening mood. We are in a fluid and unpredictable political situation where being a seriously informed electorate can save us from real political decline.
---
*See excellent National Post article - Analysis: Why does Pierre Poilievre appeal to young Canadians? Sam Routley, Western University, Sept 04, 2022
Recommended Articles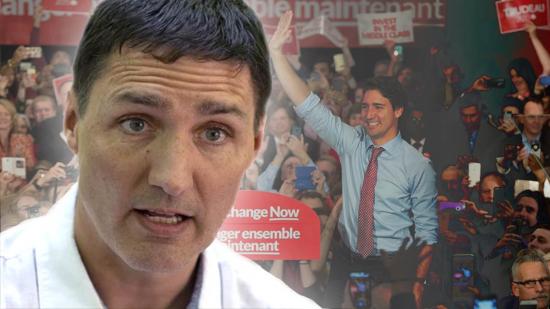 Trudeau would do well to consider shifting away from his overly formal style and find one that allows him to talk directly about the serious issues we all face.
Read full story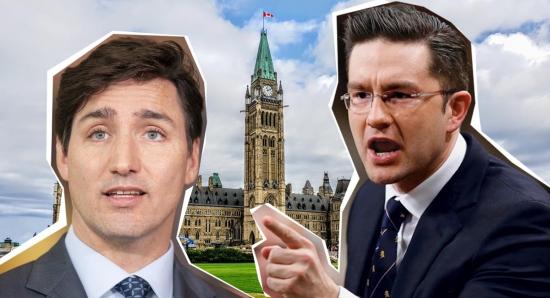 Pollsters seem to agree that voter fatigue is the Liberals biggest enemy going forward
Read full story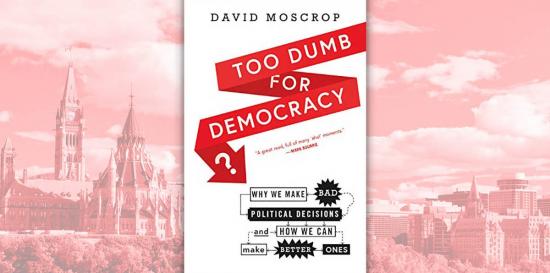 David Moscrop is a Canadian political theorist, podcaster, and columnist known for his fearless criticism of Canadian Politics and well-educated suggestions for remedies.
Read full story
Comments (0)
*Please take note that upon submitting your comment the team at OLM will need to verify it before it shows up below.