Food & Wine
Best of Chinatown: Explore new flavours with Rangoon's delicious Burmese cuisine
Best of Chinatown: Explore new flavours with Rangoon's delicious Burmese cuisine
Rangoon Restaurant, at 634 Somerset, is very hard to miss: look for bright lime-green porch railings and electric blue accents on a red brick storefront on your next trip through Ottawa's Chinatown. In the summer, bright flowers will burst from the flower boxes on the patio's edge and pink umbrellas will shade guests on the patio. Besides its colourful face, Rangoon should not be missed for another reason: the delicious, intriguing, Burmese food it offers.
Due to current COVID-19 restrictions, the restaurant is takeout only but this doesn't hamper the bold Burmese flavours that Rangoon provides both adventurous newcomers and familiar faces. Rangoon is named for the former capital of Myanmar (previously Burma) and is the only Burmese restaurant in Ottawa, and one of only a few in Canada.
Tucked between the distinct flavours of China, Bangladesh, and Thailand, Burmese cuisine is a blend of southeast Asian influence and centres around soups, curries, and salads where it blends sour, spicy, and salty. The flavours of Burmese cuisine are not big and brash like neighbouring Thai or Indian food can be, but involve a subtle depth that leaves one wanting more and more. It often features Lephet, or tea leaves, and plenty of vegetables (and as such, Rangoon has great vegetarian options on the menu.)
These two features, tea leaves and vegetables, were key elements of the first dish I had the pleasure to try: Lephet Thoke, a salad with fermented tea leaves, is Rangoon's most popular speciality dish—and it is so for good reason. The salad is a simple base of romaine lettuce and tomato, topped with fried chickpeas, dried beans, sesame seeds, roast garlic and chilis, then tossed with fermented tea leaves and the most extraordinary, zesty dressing. The end result is an incredible, flavourful salad truly unlike anything I have ever tried before. The fermented tea leaves are unique to the asian continent and of particular fame in Myanmar, and I also tried Rangoon's Shan Style Noodle Bowl, or Shan Khauk Swe. The sticky, lightly saucy rice noodles were served with sweet and sour pickled mustard leaves, spicy chilli peppers, and coriander, and topped with chunks of chicken and a crunchy mixture of peanuts & sesame seeds. It reminded me of Pad Thai, but nuttier and less spicy with the welcome twist of sweet, sharp pickles. The chicken was particularly tender and tasty. A truly delectable dish, by any accounts, and certainly worth a
Three years ago, Rangoon was in Centretown, but the owner I spoke with noted that dinner business was consistently slow. After moving to the Chinatown location, the business around dinner picked up but lunch died off: Rangoon is currently open for takeout from 3 p.m. until 9 p.m. Prices range from $10.25 for their specialty salads (including the must-try tea leaf salad) up to $19.95 for big, shareable main dishes.
Myanmar cuisine is difficult to find in Canada, and as such it is shrouded in a little bit of mystery—but it need not be.
Visitors to this unfussy little restaurant may be unable to find Myanmar on a map but the colourful exterior of 634 Somerset makes Rangoon Restaurant easy to spot. Inside, the deep, intriguing flavours of Burmese cuisine are yours to discover.
When you go, check out one of Rangoon's business cards, the back features a map placing Myanmar in southeast Asia!
Recommended Articles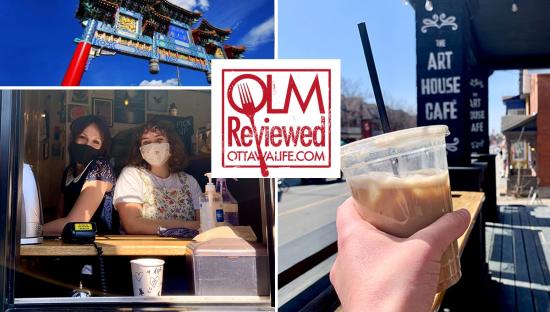 The original concept was a collaborative, community space for artists to work, complete with supplies, good company and good coffee. Now the concept is broader in scope and draws everyone in.
Read full story
It's a common dilemma — you love spicy food, but you only like red wine . . .
Read full story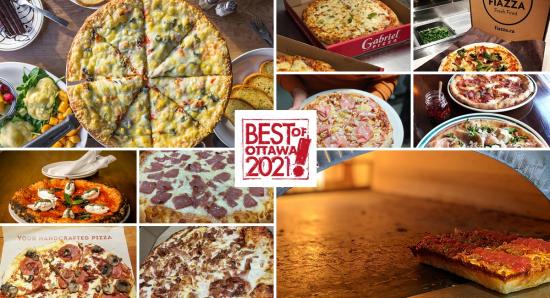 After over 20-years writing about life in Ottawa, we think we have a pretty good idea of the best of what this city has to offer. Check, share and discuss #OLMBest every week!
Read full story
Comments (0)
*Please take note that upon submitting your comment the team at OLM will need to verify it before it shows up below.