Food & Wine
Best of Chinatown: Special, spicy Sri Lankan food at Karuna Cafe
Best of Chinatown: Special, spicy Sri Lankan food at Karuna Cafe
Natalia and Alita, a pair of sisters from Ottawa, opened the Karuna Cafe four years ago to share the Sri Lankan food and culture they love with the world—or, at the very least, with their city.
"We love making food," Natalia said, "And we want people to know about our food."
Karuna Cafe is a small but pleasant restaurant at 820 Somerset, nearing the eastern edge of Ottawa's Chinatown. It serves a variety of authentic, delicious Sri Lankan dishes from fried rice to curries to hoppers, dosas, and biryanis. Though COVID-19 restrictions currently limit the Cafe to takeout service, don't let that stop you from trying something new for breakfast, lunch or dinner from Karuna Cafe.
Sri Lanka is an island off the southeastern tip of India, and its cuisine is notably different than others around it. Though it uses many of the same elements, Natalia said, they are separate styles. "It has different spices than South Indian— and it is spicier. We use lots of yoghurt, chilli, and turmeric."
In particular, the different variety of spices impart unique flavours. "South Indian food uses much more coriander, where Sri Lankan minimizes coriander," Natalia explained, "and we use much more chili." The result is a tradition of food that packs a little more heat than South Indian food.
Sri Lankan cuisine is a rare find in Ottawa: Karuna Cafe is one of only two restaurants to specialize in it. Though South Indian food is often far easier to find in major cities (and minor ones too) Sri Lankan cuisine is special— and I had the pleasure, with the help of Natalia and Alita at Karuna Cafe, of discovering just how special it is.
During my visit, I tried the Chicken #65 and a dish of fried rice. The chicken was a beautiful, dark orange-pink colour, marinated in strong spices, with onions, carrots and cabbage. It was not a sauce-based dish, but the chicken was nonetheless incredibly moist and tender. Though at my first taste the spiciness was stronger than the flavour, the sweet, salty, spiced tang in the chicken builds with each bite for a delectable experience.
The fried rice was also excellent: fluffy basmati rice fried with green onion, egg, and other delicious vegetables and no shortage of great, dry, spiciness that pairs great with the subtly sweet Chicken #65.
The medium spice level I requested, in both the Chicken #65 and the fried rice, was the perfect amount of spice for me: not so much that I couldn't breath, but more than enough to wake up my tastebuds, and I would certainly recommend both dishes.
Karuna Cafe serves perfect proportions for one at some very reasonable prices, ranging (for entrees, noodle dishes, and curries) from $8 to $17.95. There's also a great list of veggie-only options for any vegetarians in your bubble. There is also a great list of $5 appetizers that I will have to try when I go back—and I entirely intend to visit again.
Recommended Articles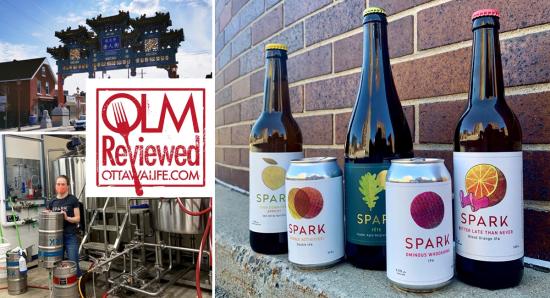 Spark Beer is looking forward to their patio reopening and encouraging guests to order takeout from nearby restaurants and enjoy it on their patio . . . with a cold one, of course!
Read full story
It's a common dilemma — you love spicy food, but you only like red wine . . .
Read full story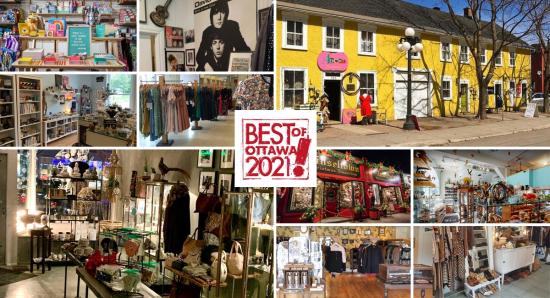 After over 20-years writing about life in Ottawa, we think we have a pretty good idea of the best of what this city has to offer. Check, share and discuss #OLMBest every week!
Read full story
Comments (0)
*Please take note that upon submitting your comment the team at OLM will need to verify it before it shows up below.