BEST OF OTTAWA 2021: Murals and street art
After over 20-years writing about life in Ottawa, we think we have a pretty good idea of the best of what this city has to offer. In this weekly series, we share our picks with you — our top spots for takeout, live music venues, local brews, bands and more. Check, share and discuss #OLMBest every week!
---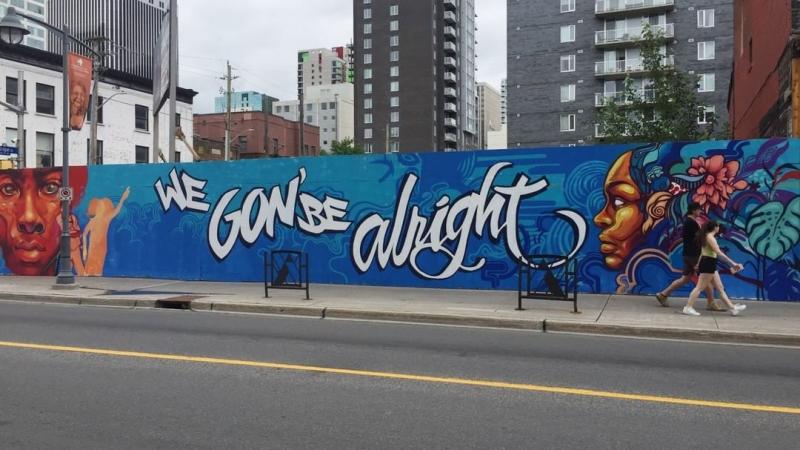 We Gon' Be Alright
(corner of Bank & Lisgar)
Painted in Summer 2020, this mural blends the beautiful and political. A collaboration by three of Canada's most celebrated and talented street artists Jimmy Baptiste, Allan Andre and DRPN Soul, the mural celebrates Black resilience and strength in the face of violence and racism. The words on the mural, and its namesake, "We Gon' Be Alright," are a line from Kendrick Lamar's 2015 song "Alright" which communicate these themes.
Photo: Kat Walcott
Birds of a Feather
(York Street Steps)
The York Street Steps, the wide staircase leading up to Major's Hill Park, are the perfect canvas for large scale murals. The mural on this staircase is ever changing, with different artists being commissioned regularly to paint something that reflects a specific theme or message. As of 2021, the mural is "Birds of a feather" by Caitlin Taguibao and Andrea Manica. What's consistent though is the cool way the steps splice the mural – you have to stand a good few feet from the staircase to see the image as a whole.
Photo: Kat Walcott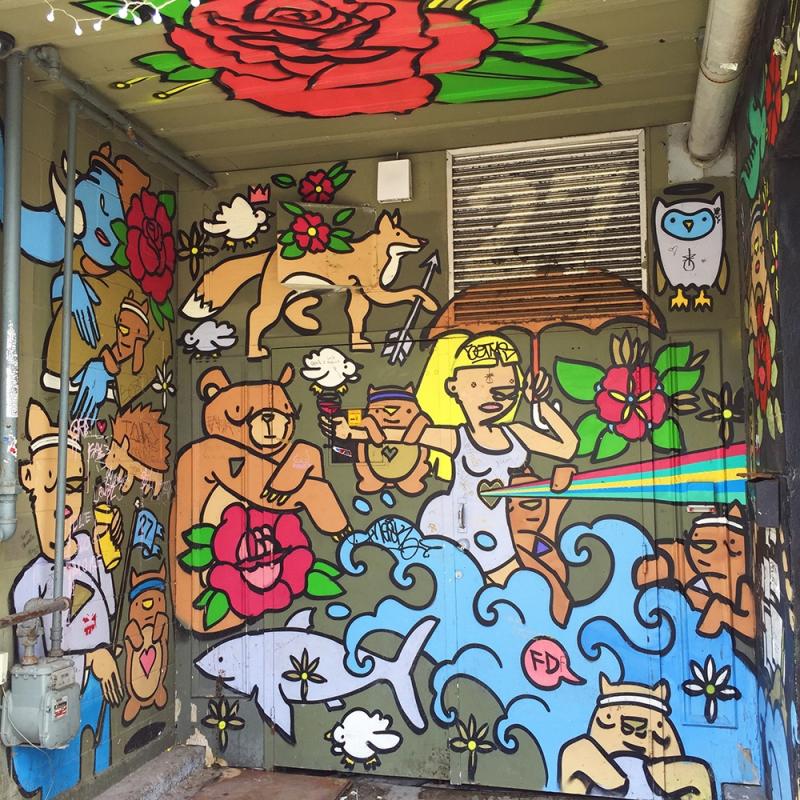 27 Club concave art
(York St.)
Painted by longtime Ottawa-based artist Robbie Lariviere, better known by his artist tag "Falldowng," this cartoony and colourful mural in the concave next to York Street's 27 Club always puts a smile on our face! His recognizable style makes his art standout wherever it is throughout the city.
Photo: Kat Walcott
Tunnganarniq whale mural (
corner of George St. & Dalhousie St.)
This massive mural, located on the wall backing the parking lot of the Bell Media building in the ByWard Market, is beautiful not only for what it portrays, but also the way it was created. The mural, created in collaboration with the Ottawa School of Art, was painted in 2017 by a collective of teenage Inuit artists called Embassy of Imagination. The piece depicts Inuit culture and folklore.
Photo: Kat Walcott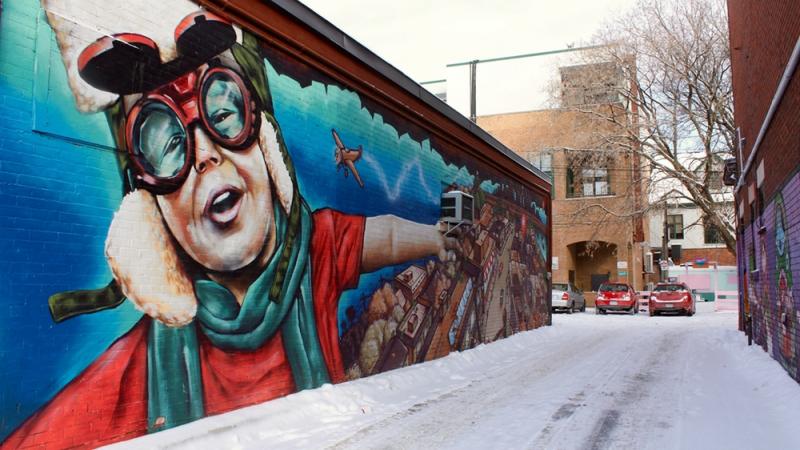 The Aviator
(Alleyway between Lost Marbles and French Baker, The Glebe)
Whimsical and sweet, this collaboration between Ottawa artists Dan Metcalfe and Pat Buck reminds us all to live with the wide eyes and wonder of an imaginative child. In case you didn't notice, the neighbourhood the boy is flying over in the mural is actually The Glebe itself!
Photo: Ann Dion
COVID-19 awareness
(Hudson's Bay, Rideau St.)
Ottawa-based street art duo Dems and Doll have many murals across the city, but this one is extra special. Located by the entrance of The Bay at the Rideau Centre, these images are a fun and colourful reminder of the part we all have to play to fight COVID together. Mask up, physically distance, and wash your hands! These murals will be gone soon as construction continues, so check them out soon!
Photo: Downtown Rideau BIA
Bronson Bridge graffiti
(under the Bronson Bridge)
The colourful graffiti under the Bronson Bridge is not by one single street artist, but is made up of years of different artists adding to the wall. Not only does this make a great backdrop for an Instagram photo, but it's also the backdrop for the annual House of Paint art festival which takes place under the bridge every summer.
Photo: Ottawa Velo Outaouais
Indigenous peoples of Thai and Malay peninsulas
(corner of Somerset W./Lebreton N.)
Like his name suggests, DRPN Soul always puts his heart and soul into his art pieces. His latest mural is in the heart of Ottawa Chinatown and depicts Indigenous peoples of the Thai and Malay peninsulas–groups that get virtually no representation in artistic media. We love this gorgeous ode to Southeast Asian beauty and culture.
Photo: DRPN Soul
Snider Plaza mural
(Snider Plaza, Bank St.)
This Bank St. mural depicts a beautiful woman with her hair blowing in the wind surrounded by lightbulbs and the size of it makes it feel so powerful. The large scale really shows the gorgeous detail muralist Cassandra D. of art collective Style Over Status put into the facial features. You just can't help but stop and stare at this one!
Photo: Kat Walcott
Octopus and book girl
(Bank St.)
A collaboration between
Dom Laporte
and
Dan Metcalfe
, we love how unexpected this one is. It's tucked away on the side of Royal Variety Convenience on Bank St. and once you catch a glance of it, you gotta stop to admire. We love how it promotes reading and how you get transported to another world when your nose is deep in a good book.
Photo: Kat Walcott
Recommended Articles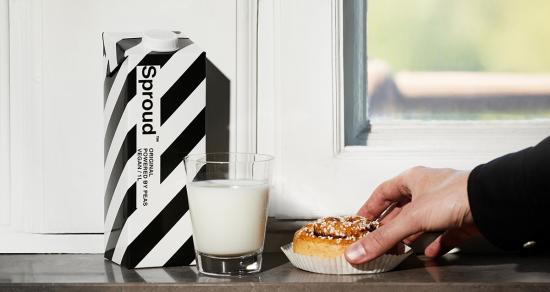 "Sproud is all about bringing people together around a shared passion for plant-based alternatives and sustainability." —
Maria Tegman
Read full story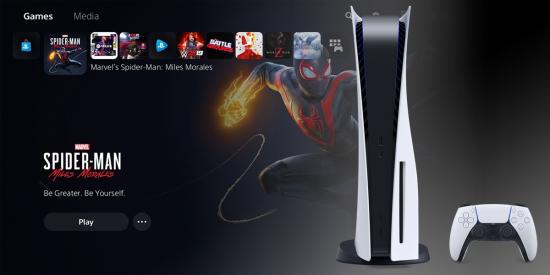 'I have no intention of getting a PS5!', I said this to my friend. . . . I mean why would I? I have a PS4.
Read full story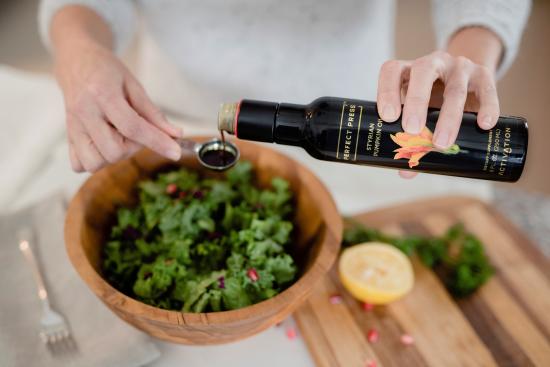 100% all-natural, organic, non-GMO, gluten-free and vegan therapeutic seed oils.
Read full story
Comments (0)
*Please take note that upon submitting your comment the team at OLM will need to verify it before it shows up below.