BEST OF OTTAWA: Musicians
With 20-years writing about Ottawa life we think we have
a pretty good idea of the best of what this city has to offer.
In this new weekly summer series we'll share it with you.
From our top picks of hotels, live music venues, local brews,
bands and more, check, share and discuss
#OLMBest every Monday!
---
Amanda Rheaume
Bio: Métis musician Amanda Rheaume blends folk, country and pop with a tinge of grit in her voice and catchy melodies from her guitar. She's opened for Ani Difranco and Emmylou Harris, to name a few, and has become known for translating her personal stories into evocative lyrics strewn together with positivity and strength. She's also an activist having spearheaded Babe4Breasts as well as helping raising funds for families of military personnel and the Boys and Girls Clubs of Ottawa. Her single "Red Dress" from 2016's Holding Patterns honours over 1180 murder and missing Indigenous women and girls in Canada while striving to raise awareness for this ongoing issue.
Selected Discography: Lights of Another Day (2011), Keep a Fire (2015), Holding Patterns (2016)
Choice cut: "Red Dress feat. Chantal Kreviazuk"
Lynne Hanson
Bio: Hanson likes to call her blend of folk , country and roots "porch music with a little red dirt", a perfect description. Having first started performing with jazz guitarist Shane Simpson, she launched her solo career in 2006 with a new boot stompin' sound that would be right at home at some southern US bar. Her releases not only netted her some critical acclaim but also earned Hanson a Canadian Folk Music Award. While her tunes can be sweet and soothing, she likes to linger in whiskey soaked melodies with a bit of bite. Her 7 track EP of murder ballads is a fine example of the line she likes to walk.
Selected Discography: Things I Miss (2006), River of Sand (2014), 7 Deadly Spins (2015), Uneven Ground (2017)
Choice cut: "Cold Touch"
Malak
Bio: Malak may be a newcomer on the local scene but her voice shows a maturity beyond her years. Raised in Egypt, she'd venture to Greece, Italy and Germany before the eventual move to Canada collecting the music of each region like road maps in a glove compartment. Malak has been raking in much acclaim usually by people who are simply blown away by the voice that rushes out of her. It's like ice on fire. That moment you first hear it is a kind of mix of elation and sadness because you realize you will never get to experience her for the first time again!
Selected Discography: Circus (2016)
Choice cut: "Rule the World"
Rebecca Noelle
Bio: Whether she is wearing neon blazing hair and dancing it up with The PepTides or blowing audiences out of the water solo on La Voix, Noelle is a powerful performer. Her three octave vocal range shines with each elevation. Now backed by a 10-piece ensemble, she has brought out the city's Soul scene in a big way and we're not the only ones taking note. The legendary Jacksons invited her to make a guest appearance in Montreal earlier this year.
Selected Discography: A Night At Maggies (2014), Soulstice (2016)
Choice cut: "Come of Age"
Jim Bryson
Bio: One time founding member of Punchbuggy, Bryson went solo in 2000 for his debut album The Occasionals before becoming a member of Kathleen Edward's band. A "singer songer", he blends folk and indie rock with deep lyricism for his solo releases but seems just as comfortable riding shotgun to artists like The Weakerthans and The Tragically Hip. His most recent album, Somewhere We Will Find Our Place, found itself on many top lists across the country.
Selected Discography: The Occasionals (2000), Where the Bungalows Roam (2007), The Falcon Lake Incident (2010), Somewhere We Will Find Our Place (2016)
Choice cut: "The Depression Dance"
Lynn Miles
Bio: A veteran of the Ottawa music scene, Miles was a voice teacher at the beloved Ottawa Folklore Centre going on to record her first nine-song demo in 1987. Her love of music started much earlier, though, with Miles composing her first songs when she was ten. Taking up the violin, guitar, flute and piano, she'd become known for haunting melodies and personal lyrics that would net the singer a Juno win in 2003.
Selected Discography: Chalk This One Up to the Moon (1991), Unravel (2001), Black Flowers Volume 2 (2009), Fall for Beauty (2010), Winter (2015), Road (2016)
Choice cut: "Black Flowers"
Julie Corrigan
Bio: To hear her sing, you'd think Julie Corrigan was born and raised on Tennessee twang but that voice first sprouted on an Ottawa Valley farm. Her soulful sound would be right at home on old-time country radio while, at the same time, Corrigan places a modern pop spin on her music. Her debut album, The Language, continues to tap into themes or romance, heartache and a longing for home. Her monthly Girls to the Front series has continued to shine a spotlight on emerging and established female musicians in the city.
Selected Discography: The Language (2015)
Choice cut: "My Love"
John Allaire
Bio: John's been around the block a time or two. Actually, he's just celebrated his 2000th show! Hitting the scene back in 1984, he had his first #1 radio hit with his band The Town Cryers three years later. In 1995 he'd form the punk band The Mercy Miners before moving into a solo career in 2003. Allaire is a musical workhorse performing over 120 shows a year delivering his brand of guitar-driven tunes. He's been hosting The Allaire Show every Saturday afternoon at Quinn's since 2010.
Selected Discography: Ghosts of the Royal Motel (2007), Up Hill. . . Both Ways (2009), Heart of Steel (2011), South of Solitude (2015)
Choice cut: "Bourbon"
Kathleen Edwards
Bio: Kathleen Edwards has always blazed her own path. She opted out of the normal post-secondary education to play music and seemingly at a popularity peak she opted to step away from the songs and open a coffee shop in Stittsville. It may be called Quitters but Edwards insists she's not leaving music. Good news to a fan base that rapidly grew with her 2003 album Failure with the musician receiving more international exposure with a guest appearance on Late Show with David Letterman. Her subsequent releases both broke into Billboard's Top 200, her fourth peaking at #39 establishing Edwards as one of Canada's top singer-songwriters. So, yeah, we're happy the career continues plus she makes a damn fine latte!
Selected Discography: Failer (2003), Back to Me (2005), Asking for Flowers (2008), Voyageur (2012)
Choice cut: "Six O'Clock News"
Kellylee Evans
Bio: This accomplished Juno Award-winning jazz vocalist is also one hell of a fighter. Evans career has been on the upswing after a hiatus due to the musician being struck by lightning in 2013. Before that, she would take home honours in the Thelonious Monk International Jazz Vocals Competition in 2004 before releasing her debut album Fight or Flight (2006). Music hasn't always been the main focus as Evans has two B.A.'s in Law and English. Fans, however, are glad Evans continues to belt out her songs, an appreciation felt even more so when a crowdfunding campaign successful helped her with medical expenses.
Selected Discography: Fight or Flight? (2006), The Good Girl (2010), Nina (2010), (I Remember When (2013), Come on (2015)
Choice cut: "My Name Is"
Recommended Articles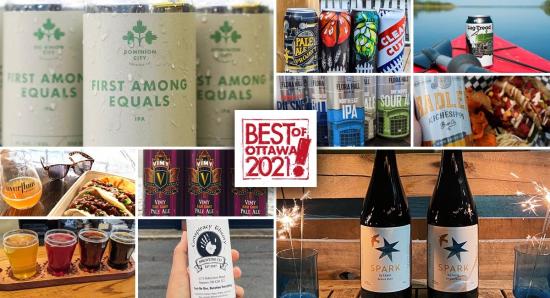 After over 20-years writing about life in Ottawa, we think we have a pretty good idea of the best of what this city has to offer. Check, share and discuss #OLMBest every week!
Read full story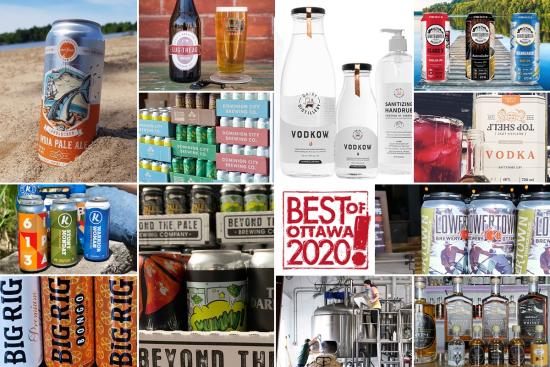 ?After over 20-years writing about life in Ottawa, we think we have a pretty good idea of the best of what this city has to offer. Check, share and discuss #OLMBest every week!
Read full story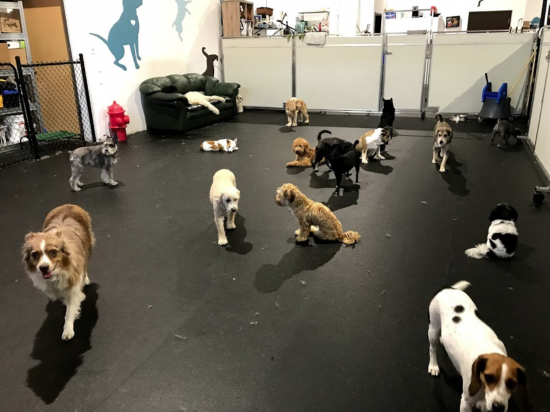 After over 20-years writing about life in Ottawa, we think we have a pretty good idea of the best of what this city has to offer. In this weekly series, we'll share our picks with you - our top hotels, live music venues, local brews, bands and more. Check, share and discuss #OLMBest every week!
Read full story
Comments (4)
*Please take note that upon submitting your comment the team at OLM will need to verify it before it shows up below.