Politics
Between a Rock and a Hard Place - Meng Extradition a No Win for Canada
Between a Rock and a Hard Place - Meng Extradition a No Win for Canada
Acting U.S. Attorney General Matt Whitaker announces criminal charges against Huawei officials
Photo credit: Joshua Roberts (Reuters)
---
The U.S. Department of Justice laid out its case Monday against Huawei Technologies Vice President Meng Wanzhou who is the company's chief financial officer and daughter of its founder. Meng was arrested and detained in Vancouver at the request of U.S. authorities on December 1, 2018, and is currently free on bail. The Americans are accusing Meng of misrepresenting their ownership of a Hong Kong-based subsidiary between 2007 and 2017 to circumvent U.S. sanctions against Iran and want her to be extradited from Canada to the United States to face 13 criminal counts of conspiracy, fraud and obstruction based on 23 grand jury allegations.
They have charged with her with bank fraud, wire fraud and two counts of conspiracy to commit both. Huawei and its subsidiary, Skycom, face charges of bank fraud, wire fraud and conspiracy, conspiracy to obstruct justice related to the grand jury investigation and charges related to violating the U.S. International Emergency Economic Powers Act (the sanctions law).
The Huawei Technologies American branch is also accused of stealing trade secrets and equipment from cellphone provider T-Mobile USA. Huawei responded to the charges by denying that it or its affiliates "have committed any of the asserted violations of U.S. law set forth in each of the indictments." Huawei is "not aware of any wrongdoing by Ms. Meng," it said in a statement, "and believes the U.S. courts will ultimately reach the same conclusion."
Canada's detainment of Meng has caused a political firestorm and greatly angered China. Now, Canada has become the meat in the sandwich in an ongoing political and trade war between the world's two largest economic super powers: the United States and China. On Tuesday, Foreign Affairs Minister Chrystia Freeland told reporters that "It is absolutely the case that we face a challenging situation with China now," and that, "our government is extremely focused on addressing that situation."
No kidding. Canada's inept handling of this matter will be studied well into the future under the missive – How Not To Do Foreign Policy.
The detail of the American charges against Meng came earlier this week, a day after Prime Minister Justin Trudeau fired John McCallum as Canada's Ambassador to China. McCallum is the former long-time Liberal MP and cabinet minister who suggested in a lengthy interview in Toronto last week that the case against Meng appeared to be political and that Meng stood a good chance of being released. McCallum then apologized and withdrew the remarks, but later doubled down on them saying it would be "good for Canada" if the extradition effort were unsuccessful. That is when Trudeau fired him.
In a recent press conference in Washington, United States Attorney General Matt Whitaker and FBI Director Christopher Wray went out of their way to thank their Canadian counterparts for their help and, in Whitaker's words, "their steadfast commitment to the rule of law." China has claimed from the onset that the arrest has nothing to do with the rule of law and is all political. What makes matters worse is that the Americans are basing much of their case against Meng on the Iran sanction law. Many observers say this is problematic, noting that U.S. President Donald Trump unilaterally pulled out of the internationally negotiated treaty the Americans had signed with Iran and other Western countries and are therefore are in violation of international law themselves.
Making things worse were Trump's own musings in the immediate aftermath of Meng's detainment that the U.S. might be planning to use the case as leverage in its trade negotiations with China.
"Whatever's good for this country, I would do," Trump said in an interview with Reuters on December 11, 2018. "If I think it's good for what will be certainly the largest trade deal ever made, which is a very important thing … I would certainly intervene if I thought it was necessary."
The decision about extradition will be made in a Canadian court by a Canadian judge in coming weeks. However, whatever the Judge decides, the final call will be made by Canada's Justice Minister David Lametti who can either agree to the decision to extradite Meng, or deny it. So, in the end, it is political.
Chinese Ambassador to Canada Lu Shaye says the Chinese feel as if Canada has "stabbed us in the back." President Donald Trump has made it clear that he believes American laws supersede all others and he expects Canada to follow their lead as if we are his personal lapdog. Either way Canada loses. If Meng is extradited this is only going to go from bad to worse.
Recommended Articles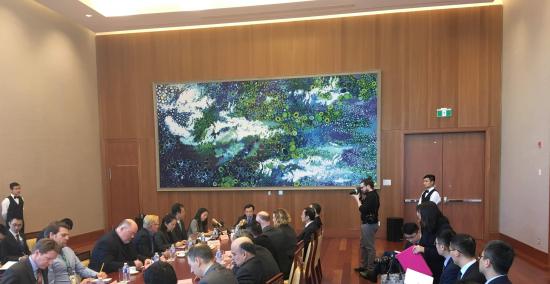 Chinese Ambassador to Canada, Lu Shaye, hosted a two hour press conference at the Chinese Embassy in Ottawa last week where he answered questions from members of Canada's national media on the ongoing diplomatic dispute between Canada and China.
Read full story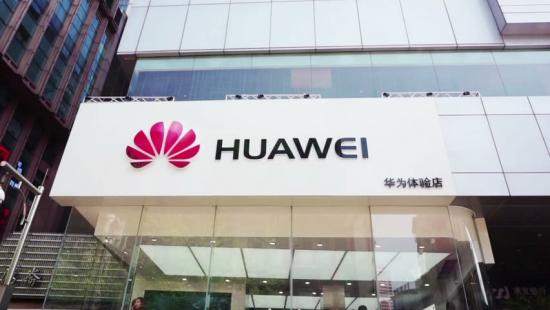 Canada is being used as a pawn in U.S. China rift after Huawei CFO, Meng Wanzhou, was arrested by Canadian officials in Vancouver.
Read full story
In his provocative new book, Dr. Kai-Fu lee – one of the world's most respected experts on AI – reveals that China has suddenly caught up to the United States at an astonishingly rapid pace.
Read full story
Comments (0)
*Please take note that upon submitting your comment the team at OLM will need to verify it before it shows up below.