Beware of False Green Prophet$
By: Greg Vezina, Chairman, Hydrofuel Inc. and leader of Ontario's None Of The Above Direct Democracy Party.
---
Canada needs honest viable energy and environmental policies based on science and economics, not on political rhetoric, nonscience or nonsense.
Prime Minister Trudeau's proposed carbon tax is a clear example of this because of the delay in keeping his December 9, 2016, promise to create a matching national clean fuel standard "based on life cycle analysis" billed as "the single biggest element of Canada's national emissions reduction plan".
There are at least seven major types of pollution caused in the life cycle of the production and utilization of energy: abiotic depletion; acidification; eutrophication; global warming; human toxicity; ozone layer depletion; and terrestrial ecotoxicity.
The Trudeau Liberal government's proposed carbon tax applies to fossil fuels like coal, oil and bitumen, but exempts other forms of energy including natural gas used for power generation, which is worse over the 20 to 50 year time frame, and likely will so-called renewable fuels such as bio-fuels including those made from food crops, and biomass such as wood.

The results of the recent Ontario Election reflect upon the failure of the Government of Canada to disclose the real cost of the carbon tax, how it will be used appropriately and in the public interest, the true life cycle production and utilization of all forms of energy, or the facts regarding the real economic benefits of their energy and environmental policies.
The practice of letting politicians and civil servants make and implement policies that create winners false green prophet$ for their chosen technologies and multibillion-dollar losers out of the rest of us has been proven wrong in every instance, as was confirmed by Ontario's last two Auditors General.
The International Energy Agency (IEA) and the UN's Intergovernmental Panel on Climate Change (IPCC) both now officially warn that growing crops to make "green" biofuel harms the environment and drives up food prices, and rather than combating the effects of global warming, they could make them worse.
With one child under 10 dying from hunger and related diseases every five seconds now according to the UN, using food for fuel is actually a crime against humanity.
This applies to other so-called renewable energy sources like wood biomass, shown as not being "carbon neutral" at all, because the immediate harm from releasing the carbon in it and the fifty years or more needed to grow the trees to replace it actually makes it worse.
Taxpayer subsidies, mandatory use laws and exemptions from carbon and life cycle taxes further increase the negative impacts of these pseudoscience based policies.
That's why the user-pay life cycle clean fuel policy should have been fully formulated and implemented before any other steps were taken.
We need to find ways as a country to economically and sustainably develop and utilize our vast fossil fuel and renewable energy resources to our advantage, instead of exporting them for the benefit of others at huge discounts while unnecessarily increasing life cycle environmental impacts.
According to Bill Gates, whose multibillion-dollar Breakthrough Energy Coalition now targets carbon-free ammonia energy, we should end all energy subsidies and spend our resources developing new and better technologies for all fossil and renewable energy production and use.
Gates' most read and recommended author, University of Winnipeg's Dr. Vaclav Smil's June 3, 2018, IEEE Spectrum article, "A Critical Look at Claims for Green Technologies", is subtitled "Green technologies are not yet proved, affordable, or deployable—but even if they were, it would still take them generations to solve our environmental problems."
Alberta Premier Rachel Notley should join Saskatchewan Premier Scott Moe and Ontario Premier Doug Ford in their proposed legal challenge to Trudeau's unjustified carbon tax grab scheme using plans to implement realistic life cycle energy and environmental tax policies.
We need a level playing field for energy, and everything else for that matter, so consumers and industry can vote with their wallets in a true user-pay economy that doesn't pass off the real costs to anyone else.
Recommended Articles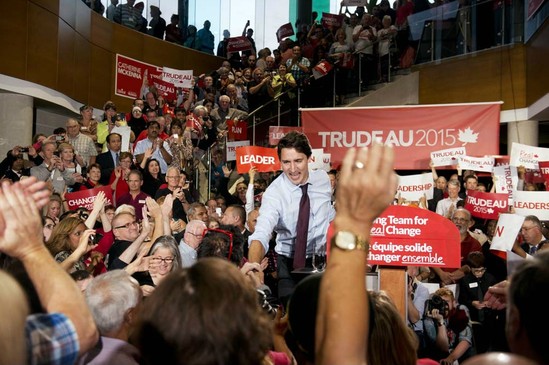 The recent introduction by the Trudeau government of Bill C 76 that is meant to overhaul Canada's Election Act raises the question: is a belated commitment to improving electoral democracy better than no commitment at all?
Read full story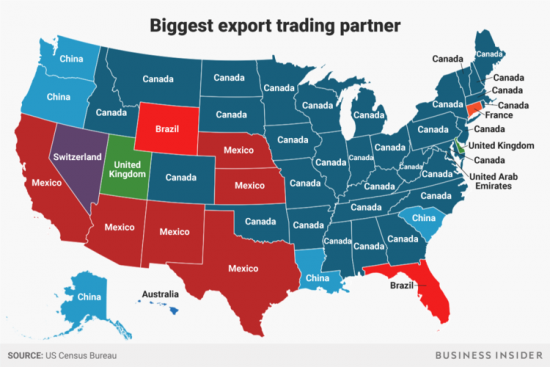 The United States Census Bureau Report shows President Trump's attack on Canadian steel and aluminium will harm 38 states and risks millions of American jobs.
Read full story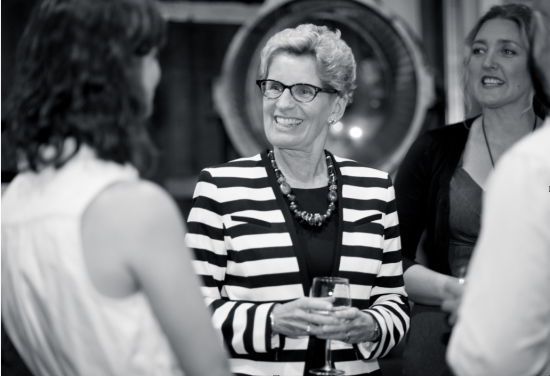 Now that we have a new Provincial government we've decided to take a look back over the Liberal Party's time in office and analyze why leader, Kathleen Wynne, has received so much criticism.
Read full story
Comments (0)
*Please take note that upon submitting your comment the team at OLM will need to verify it before it shows up below.