Politics
Bill C-51: The Devil is in the Details
Bill C-51: The Devil is in the Details
By Andrew Bennett, Senior Fellow and Law Program Director at public policy think tank Cardus
---
In June of this year, Justice Minister Jody Wilson tabled in the House of Commons new omnibus legislation to amend the Criminal Code and Department of Justice Act. For most, such occasions as this merit about as much excitement as learning that the Maple Leafs have yet again failed to make the playoffs or get past the first round. Yet, one of this bill's provisions should merit the concern of Canadians for what it proposes and what it says about the value we place on religious freedom in this country and our understanding of sacred space.
The bill proposes to amend certain provisions of the Criminal Code and to "repeal several obsolete or redundant criminal offenses." Among those offenses to be repealed is section 176 of the Code which prohibits obstructing a "clergyman or minister" from "celebrating divine service or performing any other function in connection with his calling" or disturbing "an assemblage of persons met for religious worship."
This provision in the Code makes it a criminal offense to disrupt public worship and in so doing acknowledges in law a key element of freedom of religion and conscience: the freedom to publicly worship in peace and security. This fundamental human right is the first right enumerated under section 2 of the Charter. It is also a well-established human right in international law as indicated by Article 18 of the UN's Universal Declaration of Human Rights. So why is the federal government proposing to remove a provision which is not only serves to protect public worship in law but also serves as an affirmation of the right to religious freedom in our country?
The argument has been made that there are other provisions in the Criminal Code that can be used to prosecute disturbing the peace, assault, or other acts that might be perpetrated by someone during public worship. If this is the argument, then we should ask why such legislative dusting is required? Other proposals in Bill C-51 include repealing sections of the Code that treat it as an offense to engage in dueling or fraudulently pretending to practice witchcraft.
One could argue that repeal of such sections makes sense given the general absence in our society now of dueling as a means of settling disputes, or widespread concerns over witchcraft. However, given that 23 per cent of us, or 8.3 million Canadians, according to the latest study on religious observance by the Angus Reid Institute, engage in acts of public worship at least once per month, shouldn't we continue to care about the security of sacred space?
Now, the argument could be made that sacred space such as churches, mosques, synagogues, and gurdwaras are public space like any other. Such a view is flawed on several counts. Firstly, those Canadians worshipping in those places do not see those spaces as similar to the hockey arena, the mall, a school, or the local park. They are for a unique purpose that exists separate from secular spaces. Here our fellow citizens are acting upon their deepest metaphysical beliefs. In participating in the transcendent, the sacred, they are fully themselves.
Sacred space matters and that it matters has been affirmed throughout human history. Think of the legal protections for seeking sanctuary. There are secular parallels. In the great tragedy of October 22, 2014 when Corporal Nathan Cirillo was shot dead while serving as sentry at the National War Memorial the country was united not only in its grief but in public scandal. It was horrific enough for a Canadian solider to be shot while serving in Canada, but to be shot while serving there, on ground sacred to the memory of our war dead, was even more horrific, more scandalous. Something sacred had been violated.
Embedded within us as human beings through our lived experience is a sense of what is sacred, of what merits special reverence. Public worship embodies the sacred. This is true for all religious communities, but even more so for those who have come to Canada fleeing religious persecution throughout our history: the Jewish community, Sikhs, Muslims, Middle Eastern Christians, and Yazidis.
In coming here they rejoice in their freedom to worship in peace and security. What message is being sent to these communities in particular by the federal government's proposed repeal of section 176? What message does it send to Jewish congregations in this country who remain under threat of anti-Semitic attack? What message does it send to Christians in Burlington, ON where a Baptist church was burned and vandalized with ISIS graffiti? What message does it send to the Islamic community of Ste-Foy, Quebec whose mosque was attacked during worship and to other Muslim communities in this country?
To maintain section 176 affirms the importance of freedom of religion and conscience in our rule of law. To maintain section 176 costs nothing. To repeal section 176 breeds ill will, sends the wrong message to people of faith, and diminishes the civility of our common life just that little bit more.
Recommended Articles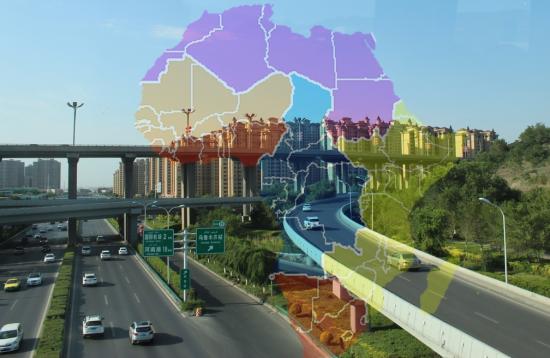 The success of the FOCAC Beijing Summit has once again demonstrated that China and Africa enjoy a firm foundation for traditional friendship, and China-Africa pragmatic cooperation is full of vitality.
Read full story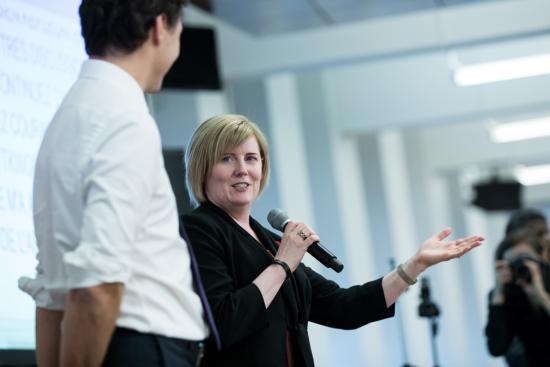 Trudeau and Qualtrough show their true colours on the disability file.
Read full story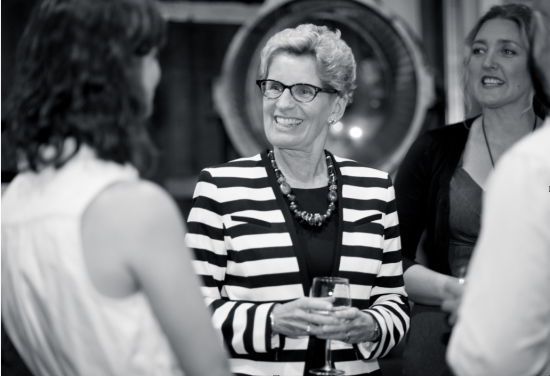 Now that we have a new Provincial government we've decided to take a look back over the Liberal Party's time in office and analyze why leader, Kathleen Wynne, has received so much criticism.
Read full story
Comments (0)
*Please take note that upon submitting your comment the team at OLM will need to verify it before it shows up below.