Reviews
Blondshell Is a Most Promising Artists Who Has Fully Delivered on Their Album
Blondshell Is a Most Promising Artists Who Has Fully Delivered on Their Album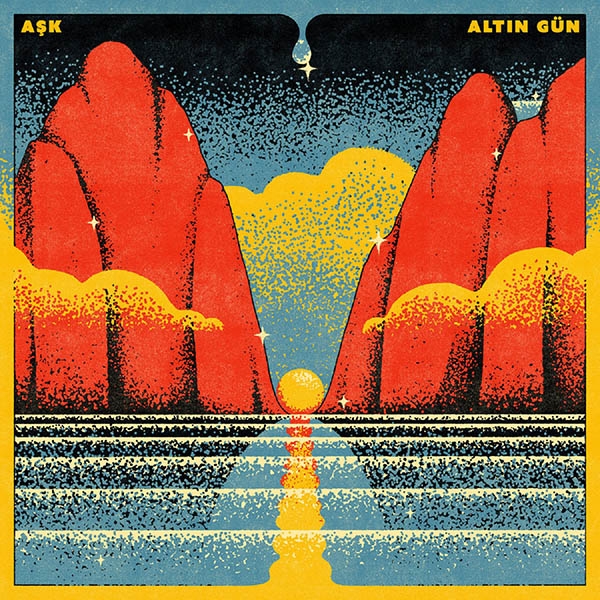 Altin Gün – Aşk

(Amsterdam, Netherlands/Turkey)
Maintaining their steady kick of writing over the last few years, the Dutch/Turkish psych rock outfit Altin Gün continue to expand their overall sonic range as a band. A bit more of a mix of their different ideas and a harder lean into their more kaleidoscopic acoustics, this is a great addition to their repertoire. With the synths and unusual percussion at play on "Badi Sabah Olmadan," Altin Gün create a tense and constantly ramping track that seems to disappear only to roar back several times over. The divine grooves the band have really built their names on come slinking out on "Su Siziyor," with the dance energy at an electric high and the baglama lines feeling like a perfectly sunny, melodic compliment to those bass lines. You feel like you're in a club listening to Merve Daşdemir on "Dere Geliyor," as the keyboards with the smoky drum and bass combo create a sultry magic. For those hunting deep psychedelic tones and a slower drive, "Kalk Gidelim" really digs into that classic Altin Gün energy. In one of their rare exploratory tracks, Altin Gün make some truly fun and infectious with "Doktor Civanim," especially as the spacey elements ride high and Daşdemir's vocals take on a secondary speaker gain.
---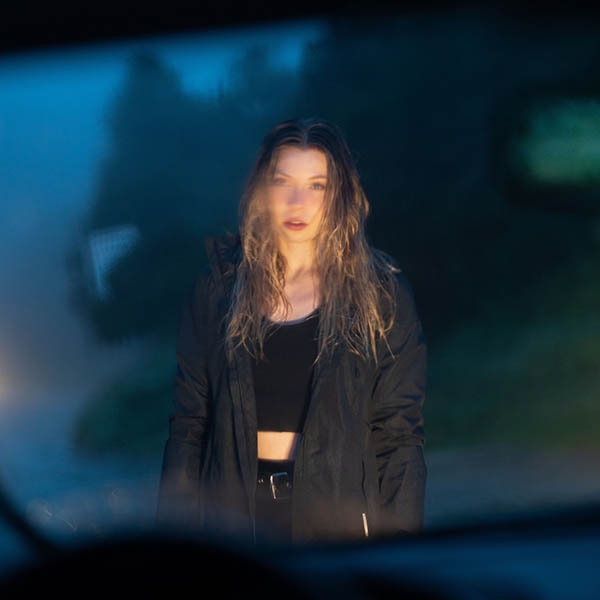 Laur Elle – Burning Out (Single) (Edmonton, Alberta/Oklahoma/Los Angeles)
As a more pure pop compliment to the offering in this review from Blondshell, Laur Elle brings us a similarly massive and expanding sound, with more synths around the edges. That said, those keyboards gain a lot of jagged and harsh energy as the song goes on, just like the blown out drums she lets loose in every solo. This sound emulates that wonder and danger in Elle's story here, as an attempt to never miss out anything has left them drained. What's interesting however is that it leaves the grey area massive here as to whether this is a good tired or perhaps a comedown moment of clarity that things have simply gone too far and become an addiction. The back and forth, particularly in the mix creates one of those party tracks that is more of a downer the more you listen, but perhaps is way too relevant, and a banger to stop repeating.
---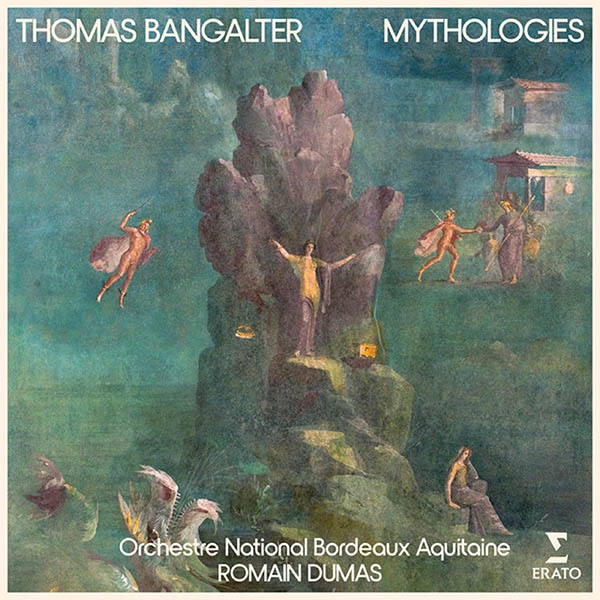 Thomas Bangalter – Mythologies

(Paris, France)
While his work in Daft Punk and as a solo artist has certainly had a cinematic scope to it, and even scored films, Thomas Bangalter actually goes a completely symphonic route on this ballet accompaniment record. While in parts it can certainly lean heavy on influences from the most famous classical composers, there's so much talent and new content as a whole that it's a wonder this is Bangalter's first true dive into something quite like this. "Premiers Mouvements" is a slow, brooding intro that sets a feeling and mood for the whole record, that while at times moves a little too slow, gets you perfectly situated into the feel of the record. It's in those booming notes of "Thalestris" that Bangalter moves into a great mix of Bernard Herrmann and classical composer work, as it booms like Beethoven and Wagner before moving into a more elusive thriller energy in its woodwinds. The flight and movement in the strings on "Les Amazones" is exhilarating, as every light element of the band seems to be bouncing and rushing along like spirits in nature. "Les Gorgones" flips the thriller sounds by letting them centre the track in a unnerving flurry of notes before the back half gives us violence and terror in the scale of their percussion and brass.
---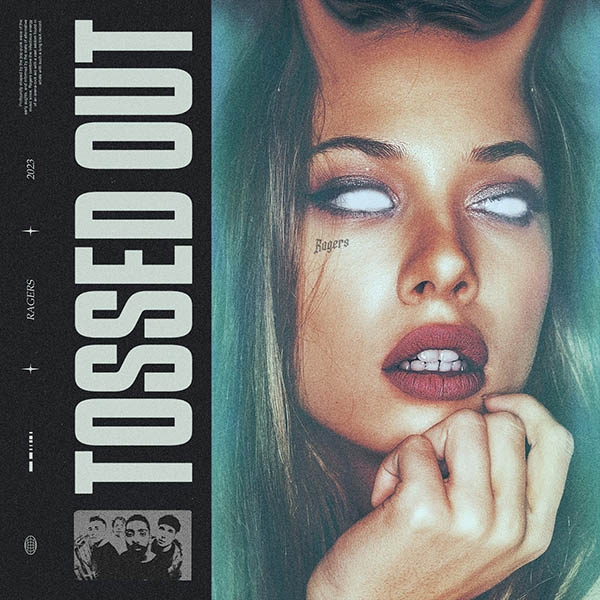 Ragers – Tossed Out (Single) (Montreal)
With a bit of Bloc Party and early 2000s indie sleaze under the hood, Ragers latest single is serious and silly all in one grimy package that's easy to sing along to. The back and forth guitars make way for the steady charge of the verses and that wailing against all the interpersonal hangups at play here. But it's that layered call to action on every chorus that sees Ragers making a callout into a dance rallying point. Even with the pre-emptive feeling of the story, the layering of those guitars really makes for a delicious sonic experience, especially as the vocals play against each other in the same way.
---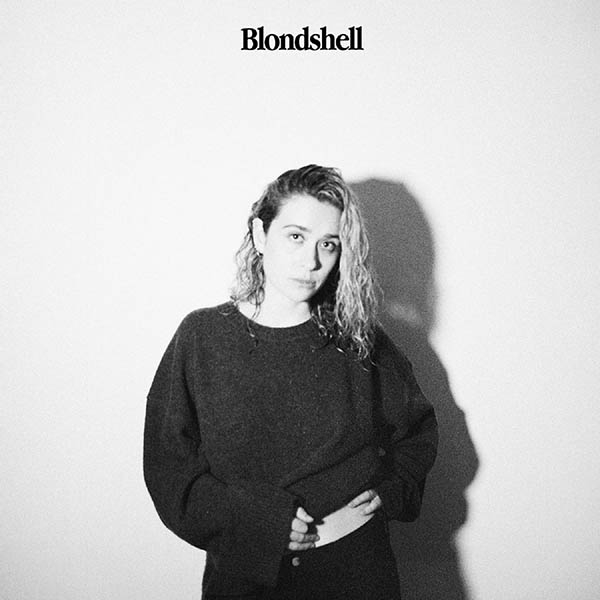 Blondshell – Blondshell

(New York City/Los Angeles)
In their trickling singles over the past little while, Blondshell was one of the most promising artists you could find, and they have fully delivered on their album. Mixing elements reminiscent of Honeyblood, Snail Mail and a production style totally their own, Sabrina Teitelbaum creates an indie rock record with a cinematic ambitions. While its strumming and growling has a charming grunge appeal at first, "Veronica Mars" sets off like an atom bomb on this fiery intro when it bursts into its cataclysmic solo of what sounds like dozens of guitars and drums sets erupting at once. The depth of emotion in "Olympus" is palpable, even in its most fractured and damaged beats, as it paints a picture of a love that likely is just wearing everyone down. The storytelling on "Salad" cuts through and raises the whole song up, as every "Made a killer" and "never violent" line feeds back into that stop and start feeling to make chorus drop that hits with seismic weight. Teitelbaum's pop roots are the most upfront on "Joiner" as Blondshell seems to deceptively paint a purely romantic feeling in the music, while the lyrics make it less clear if this is someone joining in dumb fun or enabling someone's dangerous behaviour.
Recommended Articles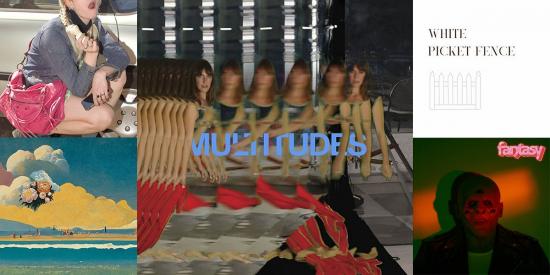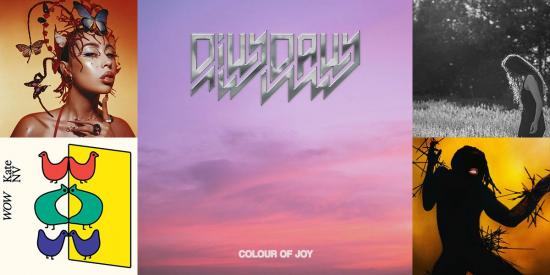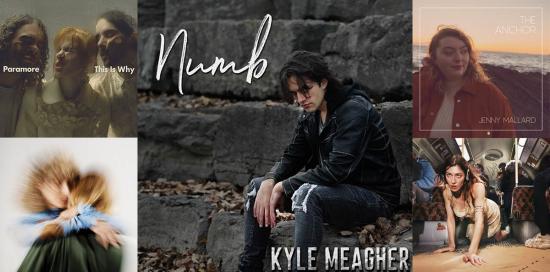 Comments (0)
*Please take note that upon submitting your comment the team at OLM will need to verify it before it shows up below.