Arts & Events
Bluesfest by day: K'naan, Wu-Tang Clan, Pussy Riot and Snoop Dogg
Bluesfest by day: K'naan, Wu-Tang Clan, Pussy Riot and Snoop Dogg
Wu-tang wide shot (credit: Greg Kolz)
---
The weather delays on Saturday of Bluesfest were a frustrating setback. After only a few days where heavy rain and dense thunderstorms hit the fest hard enough for a delay call, it felt strange seeing the same announcements come up during blue skies due to the possibility of lightning instead. While the rain proved minor and eventually parted for the night's shows, the wait was worth it for the over-the-top entertainment.
K'naan
Before the clouds set in K'naan was having a fun time rocking the City Stage for the first time in years. Not one to avoid his hits, he made a fun reach into his writing credits to play Bruno Mars' "The Lazy Song." Though fans may have forgot about his credit on the track, they clearly remembered all the words.
"You guys are probably wondering 'Where did K'naan go?'" said the singer about his time away from the industry. Though he made light of it joking from the audience's point-of-view: "He wrote 'Waving Flag' and grabbed a check."
Despite the sad story behind "Hurt Me Tomorrow," K'naan kept the energy itself pretty high. He made a big point of telling stories for each song, explaining his strained relationship with charities ahead of the new track "Don't Call Me Up." Though the message felt a little muddled in the rush of a concert, it didn't hurt the song from really kicking into a groove from a musical stand point. He even threw in a sampled call with Lupita Nyong'o. However all the extended chats between songs were a little testing for non-fans as it probably cut several songs out of the set. Fans sang along regardless, and continued on his other new debut with "Disgraceland." Right as his set was gaining steam with great drums and call-and-response moments however, the sunny lightning warning cut the set short.
Wu-Tang Clan
After fans waited two hours, while refusing to leave the grounds and offering plenty of "WU" chants, the Staten Island Clan took the stage. Though a short "You want to hear real hip hop" warm-up from DJ Mathematics and a member felt a little unnecessary after the delay, the set was alive on the arrival of the full clan. With their classic kung-fu samples and an excited RZA starting off their trip through Enter the Wu-Tang (36 Chambers), the set really took off on "Bring Da Ruckus." With everyone save Method Man (who had missed a few recent dates) and the late O.D.B. (Ol' Dirty Bastard), Wu-Tang and the crowd turned into a bouncing frenzy on "Shame on a N***a." This also solidified the place of O.D.B.'s son (aptly dubbed Young Dirty Bastard or Y.D.B.) as the standout star of the set as his hyped up spirit took the already strong lines of his father further than many of the group mustered.
With so many members on stage it was hard to find time to get bored, as GZA dropped verses on "Clan in Da Front" while RZA unloaded a stream of champagne on the crowd. It was also fun to get a rare opportunity to hear a crowd of fans chant "We on a swam" to honour their fandom to Wu-Tang. A poor mix hampered both the raps and samples behind the music however, as bass and drums blew out the speakers often. This didn't stop most fans from matching the group line for line on "Da Mystery of Chessboxin'" as the track's endlessly quotable lines were shouted back loudly. Though "C.R.E.A.M."'s piano hook took a hit from the mix, fans cheered on nonetheless. People also noted that Cappadonna had picked up a Red Blacks jersey complete with his name and a hilarious number 36. Closing out 36 Chambers with "Protect Ya Neck" was exciting enough but "Wu-Tang Clan Ain't Nothing ta F*ck Wit" reignited the fans hype once again.
As more Wu-Tang W's were flying in the air, they broke into tracks like "Triumph" and "Reunited" to great chants from the crowd. O.D.B. was also fully honoured through renditions of "Shimmy Shimmy Ya" and "Got Your Money" from his son, showing his fiery abilities once again. Given Wu-Tang's extensive back catalogue and the rareness of seeing them all together these days, renditions of "Come Together" and "Smells Like Teen Spirit" felt like a waste of their potential. Nevertheless, Wu-Tang had focused on enough hits and classics to keep the crowd enthralled more often than not.
Pussy Riot
It was a totally different energy wandering over to the Bluesville Stage for Russia's activist superstars Pussy Riot. The group's high-energy performances of songs like "Bad Apples" and "Bad Girls" had brilliant low-budget visuals and dynamics performances from the whole group. While enthralling moves from lead singer Nadezhda Tolokonnikova guided the show, her ski-masked dancers kept people moving at any given moment. Heck, even the instrumentalists in the band were in police uniforms to help enforce the band's political commentary.
Their early track "Release the Cobblestones" provided a nice punk switch in the set, as they shredded with reckless abandon for a moment. Throughout the set Tolokonnikova managed moves that were part ballet and part air-guitar, as the strobe-level lightshow kept the set fierce and nearly rave-like. It was just as exciting to dance along to the electronics of "Track About Good Cop" and "Vagina" however, as the band showed they could mesh genres, languages and strong messages into an unbelievable set.
Snoop Dogg
Though Snoop Dogg moved around less than other headliners at the fest, there was no doubt it was a party at his City Stage performance. Drifting between his own material and songs like "You and Your Friends," the set was a constant rotation of hip hop classics. Warren G hit the stage as well to duet with Snoop on "This DJ" before sharing more time on the mic. However it was the classic tones of "The Next Episode" that had cries of "LADADADADA" flying out and probably the heaviest plumes of smoke flying as even Snoop played around with the track's infamous "Smoke weed everyday" outro. Snoop kept things going too, drifting to more features before getting the crowd screaming to "Nuthin' But a G Thang."
Recommended Articles
A non-stop punk fury gripped Bluesfest on Friday, with one of the most heavily focused lineups of the week.
Read full story
There was a more open and laidback energy going into the cool Wednesday evening shows
Read full story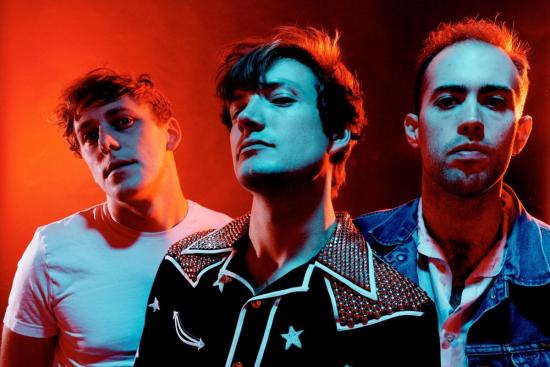 How many artists can say they made it with their high school band? The Dirty Nil can!
Read full story
Comments (0)
*Please take note that upon submitting your comment the team at OLM will need to verify it before it shows up below.