Bluesfest's Final Weekend Brings the Heat
Spending the afternoon and evening at Cisco Ottawa Bluesfest yesterday was a little like running a marathon. In order to tour around to the overlapping shows, stages and sounds – it took stamina, sunscreen, dedication and comfortable shoes.
Early in the evening, Canadian rising star Alyssa Reid took The National stage to demonstrate her pop vocal acrobatics for overjoyed young onlookers, before the booming collective Amos the Transparent let us taste their locally-produced indie rock jams that included five instruments and several voices. Rushing past the ongoing Blues shindig at the Hard Rock stage, the waterside Subway venue was hosting Calgary's art-rock spectacles Braids – an experimental Polaris Prize-nominated quartet headed by the haunting vocal ability of Raphaelle Standell-Preston. On top of the tapping beat and peculiar instrumental concoctions, her voice pierced and echoed through the air, sounding like a flawless recording as well as a sound I would have thought was unable to project from her calm and motionless figure.
Next on the musical docket was Nicole Atkins and the Black Sea, a darkly-dressed American quartet playing their own 70s-reminiscent tunes as well as some psychedelic covers beneath the setting sun. Atkins, a slight-framed American musician famous for underground hits like "Maybe Tonight" and "Neptune City," was adorably polite and vocally robust during her set – gathering curious onlookers as well as loyal listeners. Over in the main field, reunited noise-rockers Death from Above 1979 put on a typically earsplitting punk show with lead singer/drummer Sebastien Grainger admitting, "We were a little nervous no one would show up, because this is our first show in Canada, and apparently Nick Jonas had 500 people at his show." Witty monologue and dance-punk had us holding our stomachs and ears throughout the loud performance of their 2004 album – before it was on the run again, back across the swarming fields to another stage.
After a little foot massage and a downed bottle of water, it was onto the 6th show of the night – which meant manning the huge and overjoyed gathering waiting for Vancouver's Mother Mother to claim the Subway stage. The multitude of young audience members stood high on their toes with their fingers hooked in their backpack straps, roaring together when the wildly trendy and confident band took the stage. Swooping right into a slew of their whacky dance-rock tunes that slid from one into the other with next-to-no stops, the young indie-rock crew skillfully established that they are going to get bigger with each new addictive track written. This amazingly entertaining show had the whole audience in a synchronized bob, hopping to the impeccable harmonies executed by the two female vocalists/keyboardists and frontman Ryan Guldemond. Such a jovial show likely even had uninterested or impartial listeners converted after the first half-hour, when the catchy melodies of tunes like "The Stand" and "Body of Years" drove all of us together in the heavy night heat.
Lastly, wandering over to Jane's Addiction it was plain to see that the gathering wasn't necessarily as large as expected. Clusters of faithful Jane's fans were hopping together to the recognizable rock tunes that were orchestrated by famed lead singer Perry Farrell and his high howl. The show pushed forward and the crowd grew slightly, but for the dedicated following it was probably the most intimate experience they'll get with the longstanding group. Nearly nude back-up dancers and Dave Navarro's eight-pack glistened in the bending stage lights, and throughout scorching, effortless guitar solos – he validated his title as one of the greatest guitar players of our time.
At the end of the last Saturday, the music consumed is what one normally would be treated to over a year or two span of concert-going. Now onto the final night of the festival and another overflowing line-up to round out the weeks; something that is entirely doable with a quick catnap and a some ice packs on last night's tired toes. Ah, the joys of Bluesfest.
Recommended Articles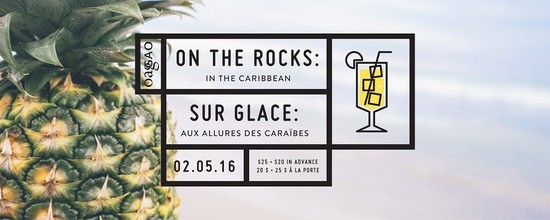 Oh, the weather outside may be frightening, but inside Jean Pigott Place, City Hall on February 5th,...
Read full story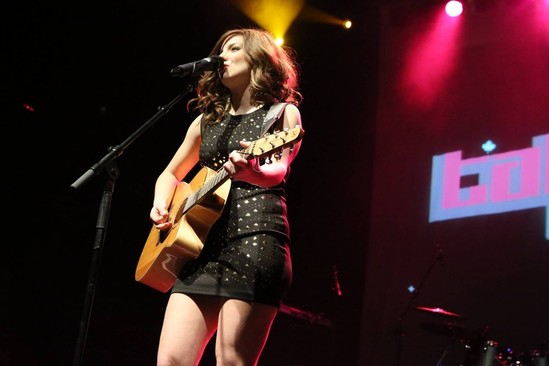 Calling all Ottawa performers! Open auditions for Talent Nation will be held at the Novotel Hotel on...
Read full story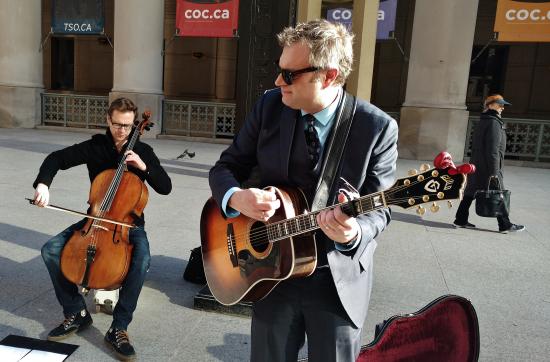 "On a physical, geographical level, Canada is a country that is still so defined by its wildness. The Trail is a way for a lot of people to connect with that wildness, especially for the urban community to still have that connection wherever they go." - Steven Page
Read full story
Comments (0)
*Please take note that upon submitting your comment the team at OLM will need to verify it before it shows up below.