Sports
Boston leading playoff chase
Boston leading playoff chase
Photo courtesy NHLI via Getty Images
---
This year's playoffs, aka – The Island of Misfit Toys – continues.
Odds are you're already well out of the winning zone with your hockey pool. Tampa, Winnipeg, Nashville and Calgary laid waste to a lot of high hopes and savvy selections.
So, here we are left with a not too sexy eight-some of Columbus-Boston, San Jose-Colorado, St. Louis-Dallas and Islanders-Carolina.
A good argument (given the competition) could be made for any.
If we're ready to head out on a limb over here, we're going to launch ourselves at Boston.
The thinking is if the Bruins have enough gas left in the tank to mosey on through, they have the talent and experience to do so.
That first qualifier might end up being the biggest. The B's just finished a somewhat gruelling series with Toronto, going the full seven games.
Two games in against Columbus, and we have a 1-1 saw-off and a game that went two overtime periods.
At some point, the B's if successful, are going to need a break.
From a personnel standpoint, I like what they bring.
There isn't a better line in hockey than Bergeron-Pastrnak-Marchand. Unlike many of the league's other top units, the Bruins' one sports a very important element: Experience. Bergeron and Marchand particularly boast plenty of playoff experience.
David Krejci's health (upper body) continues to be a concern but he did play in Game 2.
The makeup of the rest of the forward group is a mix of skill, smarts and physicality. Unlike Nazem Kadri, I like Louie DeBrusk's kid Jake quite a bit. He's the type of guy you expect to score the clutch goals.
Boston added at the deadline and brought in a very useful Charlie Coyle from Minnesota. Additionally, Coyle (three goals) is another big body; essential during the post-season.
The forwards might be a strong group, but the defence has really taken over.
The top four of Krug, Chara, McAvoy and Carlo is simply superb. Carlo especially has come into his own these playoffs (ask the Leafs).
From there, Boston can pick-and-choose and pluck-and-drop for the remaining two slots.
Goaltending in Boston, and certainly when talking about Tuukka Rask, is always contentious. The media and fan base is a bit skeptical regarding the Finn, but again, remember that Rask is rich in experience. His career playoff mark of a 2.25 goals-against average and .924 save percentage is more than capable.
And anyone who thinks the club runs on autopilot should look at the guy behind the bench. Former Ottawa 67 Butch Cassidy out-coached his Toronto counterpart in the opening round. Also, Cassidy's done a marvelous job of integrating the team's younger players into a veteran-laden lineup.
So there you have it: the Boston Bruins.
Although, given the way the favourites have rolled this year, we could be talking about someone else in seven days.
NEWS, NOTES AND NOTIONS: With zero points in Columbus' first five playoff games, former Senator (there's a few of them) Ryan Dzingel was a healthy scratch Saturday night versus Boston. As well as Matt Duchene has fared (eight points in six games), you can say the opposite of Dzingel so far . . . Isn't it something how many times you can qualify a significant contributor to this season's playoffs with the tag: "former Senator" . . . Brady Tkachuk enjoyed an excellent Freshman year, but we have no quarrel with the three Calder finalists for 2018-19. Buffalo blueliner Rasmus Dahlin was as advertised (44 pts.) as the top overall draft pick; Jordan Binnington nearly singlehandedly landed the Blues in the playoffs; and likely winner Elias Pettersson was lights out all season (66 pts.) . . . The Ottawa coaching search has reportedly included Leafs' assistant DJ Smith and "former Senator" Jacques Martin. Not overwhelming . . . Lots of speculation as to what Toronto plans to do to topple its run of first round playoff exits. Can't see coach Mike Babcock shown the door at this point but another disappointment next season and he's likely gone. Still wonder about his relationship with GM Kyle Dubas. What both don't seem to get? You need a whole lot more 'compete' in that lineup to take the next step . . . The Habs were constantly pumped for signing/drafting/trading-for small forwards, now it's the Leafs turn? Nic Petan and Tyler Ennis aren't exactly giants. Oddly enough, Toronto's grittiest skater is 5-10 Trevor Moore.
Recommended Articles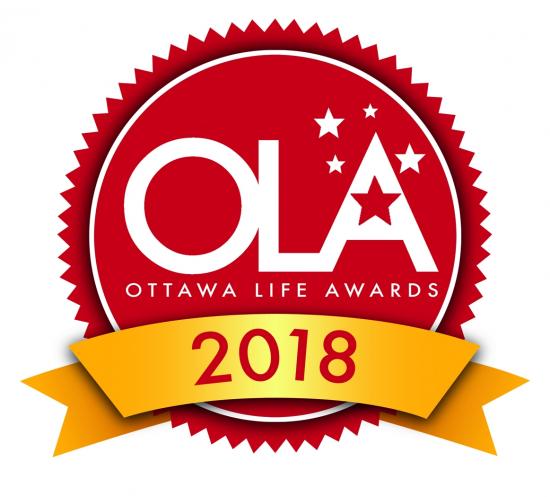 The votes are in! After tallying the thousands of votes we received, we can now officially say "and the 2018 Ottawa Life Award goes to"....
Read full story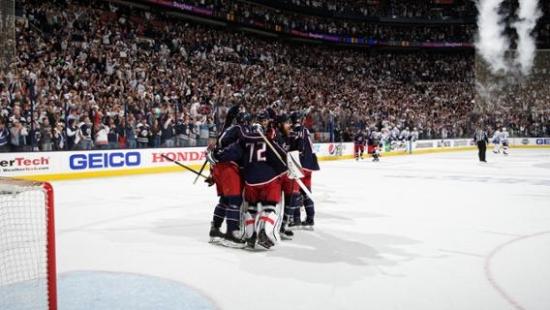 After the calamitous and catastrophic crushing of several NHL playoff favourites, as well as Canadian teams, in the opening round (which concludes this week) many are left wondering which 'side' to pick as a new team to root for.
Read full story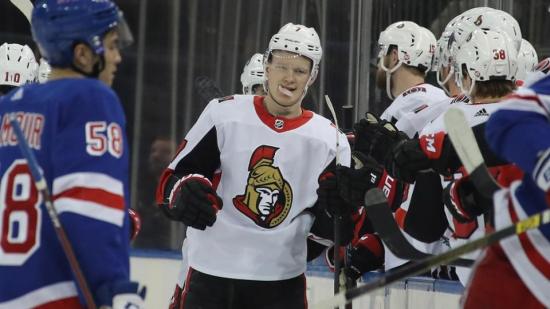 Without Anderson the Senators fall from contention would have been a lot worse.
Read full story
Comments (0)
*Please take note that upon submitting your comment the team at OLM will need to verify it before it shows up below.