Both Sides Now: The Music of ENiiD and Joni
When the world becomes a
massive mess with nobody
at the helm, it's time for
artists to make their mark.
-Joni Mitchell
---
Carol, ENiiD and Joni, three names but all pieces of the whole that make up one Wakefield woman living her life surrounded by the songs of a music legend she also looks to as a healer.
Musician Carol Goodman first discovered Joni Mitchell when she was 17. She'd just moved away from home following the advice of a psychiatrist with less than professional intentions. She was confused, she was lonely and what followed was a descent into a well of depression few every really pull themselves out of. However, as Cohen once penned, "there is a crack in everything / that's how the light gets in" and Goodman first saw a sliver peeking through the darkness by way of the angelic voice of the daughter of a school teacher and Air Force lieutenant from Fort Macleod, Alberta.
Hearing Mitchell sing for the first time was life changing, an unforgettable moment where time seemed to freeze for Goodman as the song cradled her and touched a piece of her that would awaken a happiness that had been buried her heart in hurt.
"I put Joni's music on and felt my soul shaking, vibrating with an aliveness I'd never experienced before. She helped me find joy in great times of sorrow," she says.
Before songs like "Both Sides Now", "A Case of You" and "Big Yellow Taxi" came in her life, Goodman's earliest musical memories came from singing with her mother. Her twin brother and her would also perform in a Swedish pageant every year either at the Embassy or Christ Church Cathedral where the young girl would become enamored by the image of Sankta Lucia and her white gown with a crown of candles.

The pictures and the Saint's story of healing has never left her.
---
And the seasons they go round and round
And the painted ponies go up and down
We're captive on the carousel of time
-Joni Mitchell
---
Later in life Goodman turned to music more frequently to escape personal hardships including an abusive marriage and thoughts of suicide. Sadly, it would be another tragedy that would have her silence her singing for a decade after her youngest stepson suffered a brain injury in a car accident.
"My stage fright became unbearable and I wasn't having fun performing because of it. Plus I didn't feel I had time or space in a busy household with five little kids, two of whom had special needs."
While a neighbour and friend, Chris Maclean, helped her work through these fears it was the idea to create a stage persona that really had Goodman moving forward again with her music. Like Joni Mitchell, who was born Roberta Joan Anderson, Carol would change her name when performing. She became ENiiD, a name inspired by her grandmother and meaning "spirit".
"Music brought back my joy and meaning to my life," says Goodman who also credits working on the land at her Wakefield farm as one that helps centre her, provides her connection to the spirit.
---
She has brought them to her senses
They have laughed inside her laughter
Now she rallies her defenses
For she fears that one will ask her
For eternity
And she's so busy being free
-Joni Mitchell
---
Performing again, Goodman also began to research Mitchell's life in her spare time. She read books, watched many interviews and even studied her playing style from various clips online. She took what she learned and crafted it into a show that later became the album A Celebration of Joni Mitchell. Iconic, timeless and pure genius is how she describes Joni's music but Goodman says she was also touched by what musician had to give up for her art.
"I think the thing that touched me most deeply was that she sacrificed her mothering & family life to give us her music. Graham (Nash) wanted marry her and have a family but she knew she needed to be free in order to create."
Goodman tells Ottawa Life that there really is a different Joni Mitchell song out there to fit whatever mood she may be in. When she is happy she plays "Carey", when she is sad she turns to "Blue", when feeling hopeful she outs on "All I Want" and on those lonesome rainy day Sunday's she plays "See You Sometime", the song Mitchell wrote for James Taylor.
---
Keep a good heart. That's the most important thing in life.
It's not how much money you make or what you can acquire.
The art of it is to keep a good heart.
-Joni Mitchell
---
Goodman wonders sometimes what Mitchell would think of the shows she's created in tribute to her.
Though she's never met her idol in person, she says that if she only had a few moments to chat with Mitchell she would surprisingly not talk about her music but her artwork.
"Also what is was like being a woman in the industry back in the day. I had heard she threw a drink in a music exec's face at an awards ceremony. I'd love to know what he said."
ENiiD; Songs & Stories of Joni Mitchell comes to the Wild Oat on Sunday as Goodman performs two 45 minute sets starting at 4 p.m. It's a pass the hat event though the suggested donation is $10 or more. She is also working on an album of original material and is looking forward to touring internationally one day.
Still, she doesn't mind continuing to share Mitchell's legacy for the rest of her career and, if she has her wish, she'd like to perform duets with past Mitchell collaborators like James Taylor or Robert Plant. Who knows? After all Graham Nash performs at Centrepointe in October.
"My motto in life is dream big," says Goodman. "You never know what can come of it."
Recommended Articles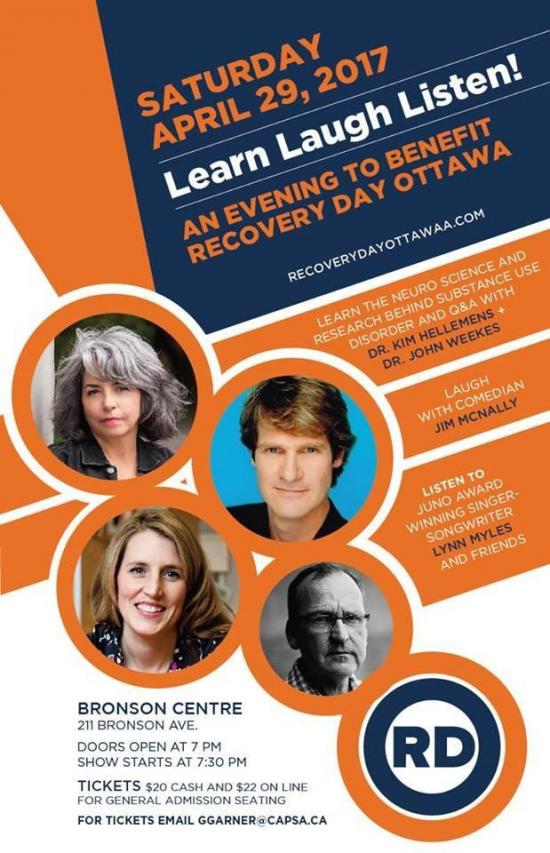 People with addictions are weak. They bring it on themselves. They are just lazy. They need to grow up. These are the types of stereotypical misconceptions people like Gord Garner strives to remove every day.
Read full story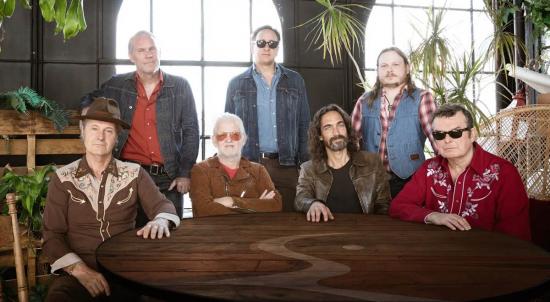 Blue Rodeo is coming to The Canadian Tire Centre on April 8th!
Read full story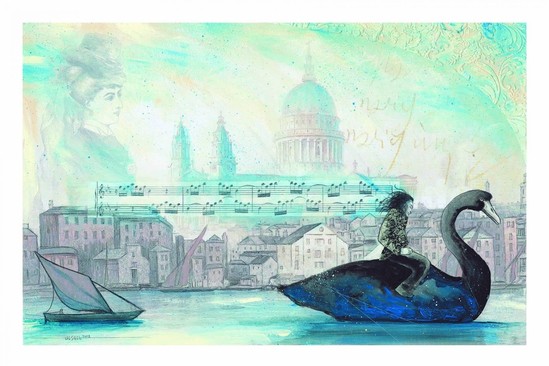 The latest exhibit from graphic novel artist Christian Quesnel will be hosted by the Salon du livre...
Read full story
Comments (0)
*Please take note that upon submitting your comment the team at OLM will need to verify it before it shows up below.