Bring on Barbados
Are you going to need some time to unwind after that Christmas shopping panic? Go big and book a trip to the birthplace of rum and home to some of the most beautiful beaches in the world: Barbados. The year 2016 marks Barbados' 50th anniversary of independence from Britain, so while any time is a good time to go, 2016 will be a stellar year to experience all the island has to offer, which is a lot. There is always something going on here culturally, and since it is not a large island (it runs about 35 km in length and about 22 km in width), you are always just a drive away from being part of the fun.
History and Geography
Barbados has the third oldest Parliament in the world, boasting uninterrupted parliamentary governance since 1639. So it's a stable country, both politically and economically speaking. In fact, it has one of the highest per capita incomes in the Caribbean (in large part thanks to tourism and offshore banking). There are roughly 2.5 million people who live here, and the country has a literacy rate of almost 99 per cent, which is one of the highest rates in the world. There is a fantastic hospitable feel to the place that comes with all that stability. There are different vibes to the island's various corners.   The country is divided into 11 areas known as parishes.
The West Coast of Barbados is known as the money side of the island. Expensive resorts are everywhere with a designer shop complex (Lime Grove). The area is known as the Platinum Coast not just because of its incredible beaches and crystal clear water, but because of the wealth. Pop star Rihanna (who hails from Barbados) owns a home there, Tiger Woods was married nearby.
Holetown, located in Saint James Parish West Coast, was the first settlement in Barbados. If you are there in mid-February, check out the Holetown Festival where you can sample local foods and experience a Gospel Explosion. Given Barbados is a fairly religious country (there are over 100 religious groups operating in Barbados), this will no doubt be an incredible experience.
There are many other great festivals throughout the year. The Barbados Wine, Food and Rum Festival is a growing and fairly new yearly event. It takes place in November every year and attracts top chefs to events held in various locations across the island. This year celebrity chefs Craig Harding of Toronto and the U.S.'s Chris Cosentino are making an appearance. The 2016 event precedes the actual 50th independace-anniversary date of November 30, so November is another great time to visit Barbados. Actually, any time is a good time.
Try and fit in a ride on one of the yellow buses. With reggae music blaring in the bus, it is truly an unparalleled public transportation experience.
No trip to Barbados is complete without a visit to the Mount Gay rum distillery located in Saint Michael Parish. Not only does it give you a history of rum making, you get a hit of history at the same time. The various samplings will make a rum lover out of anyone.
Bridgetown (also in Saint Michael Parish) is the country capital and is on the southwest part of the island. Parliament is there, of course, but the Historic Bridgetown and its Garrison is a UNESCO World Heritage site and worthy of a visit. Described by UNESCO:
"It is an example of British colonial architecture consisting of a well-preserved old town built in the 17th, 18th and 19th centuries, which testifies to the spread of Great Britain's Atlantic colonial empire. The property also includes a nearby military garrison which consists of numerous historic buildings. With its serpentine urban lay-out the property testifies to a different approach to colonial town-planning compared to the Spanish and Dutch colonial cities of the region which were built along a grid plan."
Interestingly, it is also the one place US revolutionary George Washington ever visited outside of the United States.
The East Coast and South Coast of the Island have a completely different feel to them. The East is more rugged, with stunning cliffs but not much prime swimming area (in fact stay out of the water here because of dangerous rip tides). The water views are breathtaking though, and the power of the water crashing against the shore is awe-inspiring. There is a growing surfer culture in the area, given that one of the best-kept secret locations for surfing is there: Soup Bowl, by the town of Bathsheba (Saint Joseph Parish). It is becoming legendary for its waves that rival ones you'll find even in Hawaii.
The South of the Island has a more lively feel than the West Coast in terms of beach culture and night life. There are fantastic water sports, including diving, boating and swimming.
While it may be a total touristy thing to do, if you've got time, visit Harrison's Cave, a crystallized limestone cavern. While not a particularly cheap excursion, it's pretty amazing and worth the trip. It is located inland in Saint Thomas Parish so you get to see a different part of the island, which is a bonus.
Fuel Up
Barbados has incredible cuisine. Gourmet restaurants have been popping up around the island, marrying various cuisines with local twists. If you are craving a Beckta-type meal, there is no shortage of restaurant options. The West Coast, as you might imagine, caters to that palate. Try Champers, and The Cliff or Cin Cin for upper-end eating. All three are phenomenal restaurants. Cin Cin has the most incredible surfside tables to boot.
While fine dining is definitely in order, some of the hits for absolutely incredible food are in rum shops. They are local small restaurants that offer fresh fish, lamb, chicken, rice and bean dishes, and fried plantain that is nothing short of divine. You can wash it all down with Banks beer(or homemade rum punch).
Make sure you hit Oistins in the South (Christ Church) on a Friday Night for its Fish Fry. It is an open-air fish barbeque that will redefine any preconceived notions of fish. This is an absolute must. Sure there are lots of tourists lurking about, but ignore that fact and enjoy the incredible, most delectable fish you may ever have.
Do not leave Barbados without visiting Cuz's Fish Shack right by Carlisle Bay (by the Hilton Barbados Resort) in Bridgetown.
On the East Coast, hit Atlantis Restaurant (Saint Joseph Parish). The view and food are incredible.
Sleep
Barbados has everything from high-end experiences (Saint Peter's Bay and Port Ferdinand are condo-type accommodations that are perfect for sharing with others). Port Ferdinand is high-end luxury (royalty stays there). Still, when shared with others, it is more affordable and the luxury will make you feel like royalty, with personalized service. There are of course all the major chains as well, the Hilton has an incredible beach, as does the Fairmont. They are all there.
On the East Coast, Atlantis is more of an intimate location with spectacular views, but bear in mind you can't swim in the ocean there.
Barbados is brimming with opportunities for everyone to have a good time. Bajans know how to have fun and you should join in. With perfect weather, perfect sunsets, sunrises, impeccable beaches, cuisine for every palate and lots of culture and history to feed the mind as well, you can't go wrong in Barbados.
Recommended Articles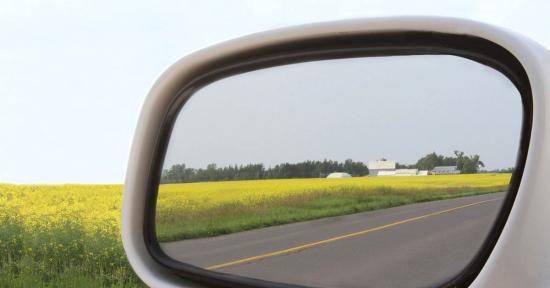 This is the time to reunite with family and friends and rediscover destinations in our own backyards – how about Prince Edward County's wineries or the Gatineau's Chelsea and Wakefield?
Read full story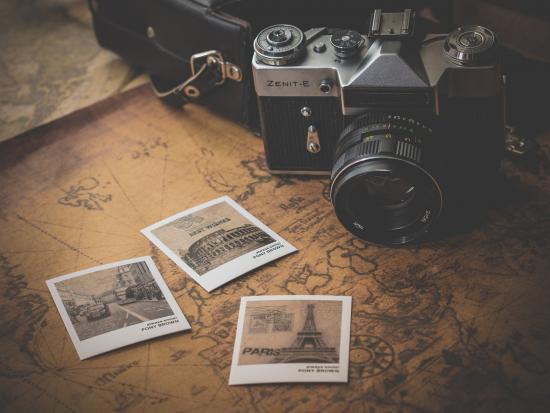 Budgeting for any trip can be a slow and tedious process, and potentially even a stressful one if you're on a time limit, but we know you can do it!
Read full story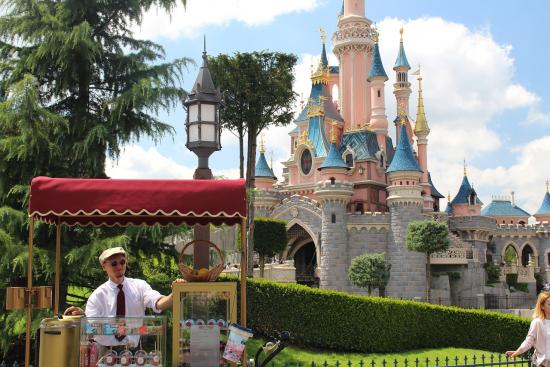 We all know that fun rides, stunning shows, and early arrivals are the keys to having fun at Disneyland. However, there is much more the Disneyland than meets the eye.
Read full story
Comments (0)
*Please take note that upon submitting your comment the team at OLM will need to verify it before it shows up below.