Building and Monetizing an Online Fashion Brand
Photo Credit: Arnel Hasanovic on Unsplash
---
If you've always been a lover of fashion and have wanted to make it a career path, now is the time to get started. Thanks to the internet, it's never been easier to start an online fashion brand. Whether you'd like to be an influencer, a model or reseller, there are so many opportunities to consider. First, it's best to decide which direction you'd like to go into. Building a fashion house is completely different from fashion blogging. Do your research to help you decide which path you'd like to take within the fashion world. Once you're clear on the vision, you can set a foundation and build.

Platforms to Use
When you're dealing with the digital world, most people have the desire to spread themselves across all of the platforms. However, you might not get the most traction that way. This is especially true if you're running a solo endeavor. Start by choosing one or two platforms that you can really dominate. If you're going to be an influencer, Instagram is one of the best platforms to consider. If you're selling accessories and clothing, Pinterest might be an awesome platform. It all depends on your target market and which platforms resonate the most with you. No matter what, always maintain your own website. Maintain an about page, contact page and some content. This will help your followers get to know more about your brand outside of an official platform like SnapChat or Facebook. As you build your website, don't forget to create an email list. The email list will allow you to stay in touch with your tribe and sustain a business.

Content Creation
When you're creating an online fashion brand, content is incredibly important. Thankfully, you can let the fashion speak for itself. If you're wearing the clothes and accessories, model them in eye-catching yet unique ways. If you have the financial margin to do so, hire a photographer to take amazing pictures of you in various settings. If you don't have the initial budget for a photographer, set up a tripod and take your own pictures. As you invest more money into your business and gain a profit, you can go ahead and find a photographer that's willing to partner with you on future projects.

Collaborations
Collaborations are always extremely powerful when you're looking to get your brand in front of new people. In order to collaborate with other brands, it's best to take the approach of a pitch. Don't contact people through the direct message or private message on social media. Instead, contact them through email correspondence. Make sure that your pitch is clear, concise and professional. Don't forget to frame the pitch in a way that will benefit their brand as well. Don't make it a one-sided partnership. Make this a consistent part of your brand in order to consistently grow. Also, it's best to remember to be realistic within your pitches. If you currently have 100 followers on Instagram, don't be surprised if you don't gain a lot of traction with the influencers with millions of followers. Build up to a few hundred followers by collaborating with brands that have similar numbers. It's also okay to maintain on-going partnerships with different collaborators as long as those collaborations prove to be fruitful.

Fruitful Partnerships
Define what a fruitful partnership actually looks like. For most people, it equates to the number of followers on social media, the number of people who join the email list or those who purchase a product. Develop systems to help you track your numbers and keep tabs on how well a specific campaign does.

Monetization Strategies
When you're looking to build a fashion brand, it only makes sense to make sure it's profitable. You deserve to make a profit from all of the hard work you put into it. Never allow a company or customer to cheat you out of earning what you decide you're worth. If you'd like to sell clothing and accessories online, you can build a brand as a fashion house. You don't have to be the one shipping and packing everything yourself. If you partner with certain manufacturers, you can start a dropshipping store. If you'd like to take the route of an influencer, join a few membership sites that show you different opportunities with specific brands. It's also a great idea to pitch your ideas to different companies on a consistent basis. Don't be afraid of rejection. In this type of business, it's completely normal. However, take note of the specific requirements. Most brands require high stats. So, they'll look to see if you have 100,000 followers or at least 500 likes on each picture. While you don't need to have those exact numbers to be an influencer, recognize that brands do look at the stats.
Recommended Articles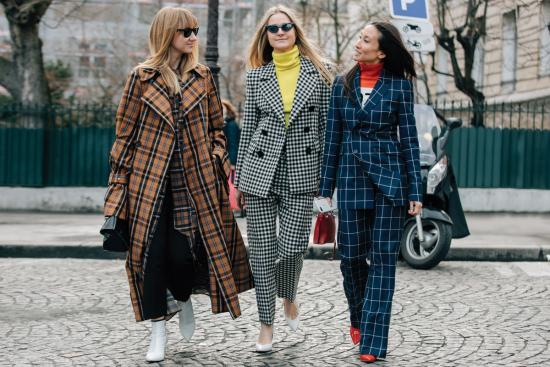 Revitalized with a bold, bright, modern feel, plaid and camo hit the fall/winter runways and will be filtering into your favourite stores.
Read full story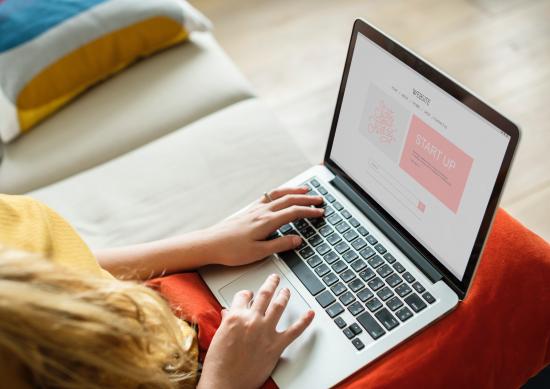 With a strong marketing strategy along with the right to online tools, you can do several things that will help you to improve your brand exposure.
Read full story
It's hard to express your style and individuality when winter hits hard. Don't let the cold put a damper on your style, and instead express it through your coat this season!
Read full story
Comments (0)
*Please take note that upon submitting your comment the team at OLM will need to verify it before it shows up below.