Book Reviews
Bush Runner: The Adventures of Pierre-Esprit Radisson
Bush Runner: The Adventures of Pierre-Esprit Radisson
Bush Runner: The Adventures of Pierre-Esprit Radisson
By: Mark Bourrie
314 pages
ISBN 978-1771962377
---
Known to some as the first European to explore the upper Mississippi, and widely as the namesake of ships and hotel chains, Pierre-Esprit Radisson is perhaps best described, writes Mark Bourrie, as "an eager hustler with no known scruples." Kidnapped by Mohawk warriors at the age of fifteen, Radisson assimilated and was adopted by a powerful family, only to escape to New York City after less than a year. After being recaptured, he defected from a raiding party to the Dutch and crossed the Atlantic to Holland—thus beginning a lifetime of seized opportunities and frustrated ambitions.
A guest among First Nations communities, French fur traders, and royal courts; witness to London's Great Plague and Great Fire; and unwitting agent of the Jesuits' corporate espionage, Radisson double-crossed the English, French, Dutch, and his adoptive Mohawk family alike, found himself marooned by pirates in Spain, and lived through shipwreck on the reefs of Venezuela. His most lasting venture as an Artic fur trader led to the founding of the Hudson's Bay Company, which operates today, 350 years later, as North America's oldest corporation.
Sourced from Radisson's journals, which are the best first-hand accounts of 17th century Canada, Bush Runner tells the extraordinary true story of this protean 17th-century figure, a man more trading partner than colonizer, a peddler of goods and not worldview—and with it offers a fresh perspective on the world in which he lived.
Mark Bourrie holds a master's in Journalism, a doctorate in Canadian History, and a Juris Doctor degree. He is the author of thirteen previous books, among them the Maclean's bestseller The Fog of War and Kill the Messengers: Stephen Harper's Assault on Your Right to Know, a Globe and Mail Top 100 Book of 2015. He has been a staff reporter for the Hamilton Spectacular, London Free Press, and Toronto Star, and written for the National Post, Ottawa Citizen, and other papers. The winner of a national Magazine Award in 1999 and several honourable mentions, Bourrie lectures in History at Carleton University amd Canadian Studies at University of Ottawa.
Praise for Mark Bourrie
"Rather than employing clash-of-civilizations rhetoric, Bourrie shows himself a curious and eclectic writer unafraid to raise difficult questions about propaganda, war porn, and the still-evolving nature of a wired world. His historical overview of the waves of urban violence afflicting North America and Europe in the past 150 years undermines the idea that ours is an age without precedent." —Quill and Quire review of The Killing Game
"People are either going to love this book or hate it. Me, I loved it. Stephen Harper may not like it quite so much but he would do well to heed it. Sometimes the more people know about what you're doing and how you're spending their money can make them like you more. Or not. That's the gamble you take in the free world. A lot has been happening in Ottawa for years now, but because the killing of the messenger has been so quiet, insidious and effective, few of us even know about it." —Toronto Star review of Kill the Messengers
"As the first journalist with unfettered access to Canada's press censor files, author Mark Bourrie tells what Canadians knew and did not know during the Second World War — and reveals the unpleasant political realities of a war so often portrayed as a unanimous moral crusade against evil." —National Post review of The Fog of War
Recommended Articles
Does social media expose the truth or bury it? And what role do ordinary people now play in international conflicts? All of these questions and more are answered in LikeWar: The Weaponization of Social Media.
Read full story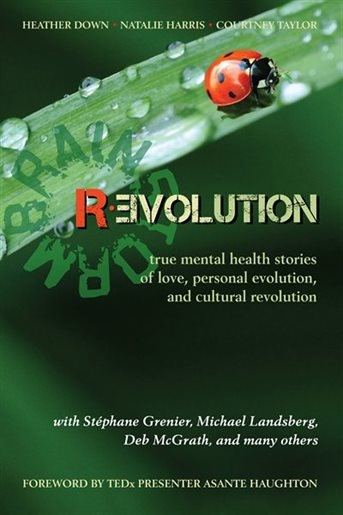 This book is an inspirational collection of true first-person stories that share reflections on love, personal growth, and cultural shifts in the world of mental health
Read full story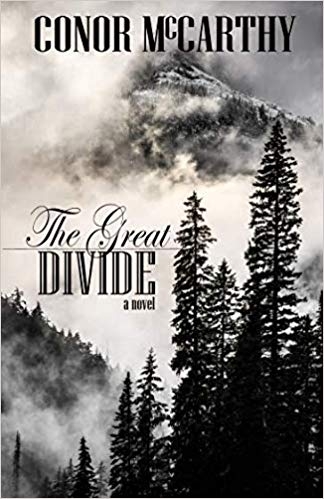 Barry Bloburne is a misanthropic real-estate developer with a simple dream: to build the greatest ski resort the world has ever seen.
Read full story
Comments (0)
*Please take note that upon submitting your comment the team at OLM will need to verify it before it shows up below.