Politics
Business leader and philanthropist Patrick McGarry runs for Council.
Business leader and philanthropist Patrick McGarry runs for Council.
There will be many new faces around the table at Ottawa City Hall post-election, including one from Ward 8 College, where five candidates are running to replace disgraced councillor, Rick Chiarelli.
Of the candidates vying to restore normalcy to Council representation in the ward, one name you may recognize is Patrick McGarry of Hulse, Playfair and McGarry Funeral Homes.
McGarry says that he registered to run for office in Ward 8 because he's in a "fortunate position. . . now is the right time for me to run for office." For decades, people close to him suggested he should run, but McGarry says that his personal and professional life is now where he can do it, and his partners are supportive of his candidacy.
As co-owner and operating director of Hulse, Playfair and McGarry Funeral Homes, McGarry is aware of the need to give back. The business sponsors and assists local charities and events, from community BBQs to Christmas hampers and tree planting programs. In addition, the funeral home also has a community charitable sponsorship application web portal and continues to sponsor new community initiatives.
McGarry sees his participation in the election as a means to take his corporate and civic duty to the next level. "I'm personally thrilled to be able to have an opportunity now to expand the community service that I've done."
In addition to having business skills that are much needed on Council, McGarry sees his experience working with people at their most significant moments of grief as an asset he can use to better serve the community in good times and bad. "One of the things I've always been able to do is to be open and listen, so I can take those opportunities to educate and learn from people who have more experience than I."
McGarry has also been schooled in change management and how to "collaborate with many different individuals effectively" for actions that result in positive change.
When it comes to the issues facing College Ward today, McGarry says he is looking forward to hearing residents' concerns when he is out knocking on doors. He believes fiscal responsibility is a significant issue in this election.
He says that youth, seniors, and everyone in between should have access to arts and recreation facilities and safe streets for vehicles, pedestrians, and cyclists, ensuring that community infrastructure is "properly set up." Furthermore, McGarry stated that innovative development is an ongoing issue with a lack of available and affordable housing. "I'm a person that can address this in a collaborative way with parties that need to be involved."
McGarry is not interested in surface-level or quick fixes. He says it's important to consider not just the next four years but generations down the line. His outlook on issues is informed by his work with the First Nations community, who look at the impact of problems and solutions six generations from now.
On city monetary policy, McGarry said he supports freezing recreational fees, reducing taxes, and paying off the debt. To put Ottawa's$3.5 billion deficit into perspective, he calls it "three thousand $500 million," a massive burden to the taxpayers of Ottawa. He points out the nearly a quarter of a billion in interest alone on this debt, but he believes that Ottawa's monetary situation can be brought under control by finding efficiencies while making sure that all needed services are sustained at a "reasonable cost to the taxpayers and with high return."
As we spoke, a fire alarm went off. It was working that day in the west end location of Hulse, Playfair and McGarry and McGarry joked that dust, possibly from the construction of the LRT line, may have been the culprit. Although our transit system is the butt of many jokes, and for a good reason, McGarry recalled a transit system in the early 90s that was winning international awards. He says, "I remind people of this because it's important to know that we can do this and that we have done this in the past."
McGarry believes it is possible to get to the bottom of the ongoing LRT problems, but he says it requires the right people on Council who can "ask difficult questions and listen." Referring to his experience with change management, McGarry says, "it's all about ensuring there's proper leadership in place" and listening to everyone at the table's opinion.
McGarry explains that it is crucial that everyone feel "comfortable and safe to be providing their perspective." A formula that he says is highly effective, but he adds that to fix the LRT problem, "we also need to find people who have no other agenda than finding the best solution."
Ottawa councillors can serve on many committees where they vote on motions that affect more than just their wards. McGarry says he is willing to work wherever his services can be best used, but he notes that as the councillor for College Ward, he will always put constituents' interests first.
He sees engagement with community associations, business associations, and community advisory groups as vital to a councillor's job. McGarry says, if elected, he guarantees an open-door policy to such groups and wants to encourage them to grow their membership, believing that community groups allow a broader range of opinions within the community and make more effective representation at Council possible.
Ottawa City Council is akin to being on a 24-person board of directors managing a $4.5 billion annual budget. McGarry says he is non-partisan and beholden to no group and that decisions should only be made when all the needed information is heard.
It is clear that Pat McGarry has the energy for position and intelligence on issues while having a plan that proposes looking for the best solution. Through his professional, philanthropic endeavours, McGarry is engaged at the community level in Ottawa, and his interest in helping to create a better city is authentic.
For more information on Pat McGarry's campaign visit www.patmcgarry.ca
Recommended Articles
His recent announcement made a big splash in the local news and was met with great enthusiasm by the local business community and many community groups.
Read full story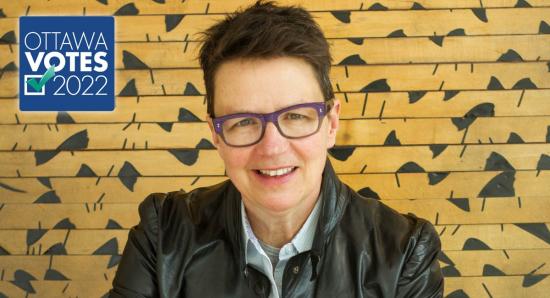 "I also think I have well-rounded knowledge of the city and what it takes to make it a better place." —
Ward 14 Councillor and mayoral candidate Catherine McKenney
Read full story
When the fiction of green energy met with the facts it led to misery for a North Stormont, Ontario family.
Read full story
Comments (0)
*Please take note that upon submitting your comment the team at OLM will need to verify it before it shows up below.