Business
Buying and selling locally in a global environment is what Maker House does!
Buying and selling locally in a global environment is what Maker House does!
ABOVE: Located at 987 Wellington Street West in Hintonburg, Maker House Company is your go-to for buying locally.
---
Hintonburg small business Maker House Company has worked to bring the Maker movement to main street retail while helping out neighbours since 2015.
The Maker Movement appreciates the beauty of handmade items with authentic stories. Upon his move to Ottawa from Toronto, Gareth Davies opened Maker House in hopes that he could open the city's eyes to the importance of buying from ordinary people. The store has since amplified the unique community of Hintonburg, Ottawa, and Canada's makers and collectors.
"Know the story of your stuff, meet the makers, and craft change" are the mottos Davies and his makers live by. Maker House believes strongly in community, buying from neighbours, and spending back into the community.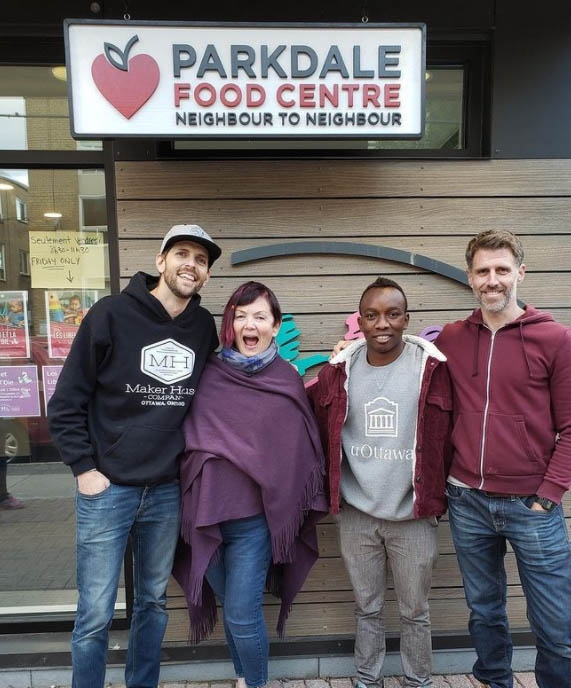 ABOVE: The Parkdale Food Centre is just one of the Ottawa organizations that benefit from Maker House's #CraftChange program.
The store supports over 150 Canadian makers by maintaining a local network, and 2% of all their sales are donated to non-profits in the community through their #CraftChange program. For seven years, Maker House has partnered with Parkdale Food Centre, a nonprofit focused on building and sustaining a strong community and nutrition for vulnerable neighbours.
Davies grew up visiting antique stores with his grandparents, developing a deep appreciation for handmade items and planting the seed for what would become Maker House.
Eventually, a career in sales brought him more knowledge surrounding furniture markets and how many items are imported nowadays, made to last only a few years. While consumers fell in love with the inexpensiveness and convenience of mass-produced items, Davies fought for sentimentality. To Davies, the story behind an item contributes to its value, "People work hard for their money. You want to have more than a commodity when you buy something. You want an experience," he said.
Maker House has seen growth and success, despite the Covid-19 pandemic, but a lot of work comes with building a business by hand. Davies is grateful to have found his lease in Hintonburg, an art-friendly neighbourhood with a rich maker history. Formerly known as Mechanicsville, the area is familiar with the hardworking, quality-concerned, blue-collar lifestyle. "Our first five years, we definitely experienced the growing pains that most businesses do. We were lucky enough to be embraced by the community, which brought us to success," Davies remarked.
Gareth Davies' interests don't end with furniture. Engaged during his move to Ottawa, Gareth bought his engagement ring on Etsy. Supporting another maker and finding a truly one-of-a-kind item made the symbolic ring twice as special.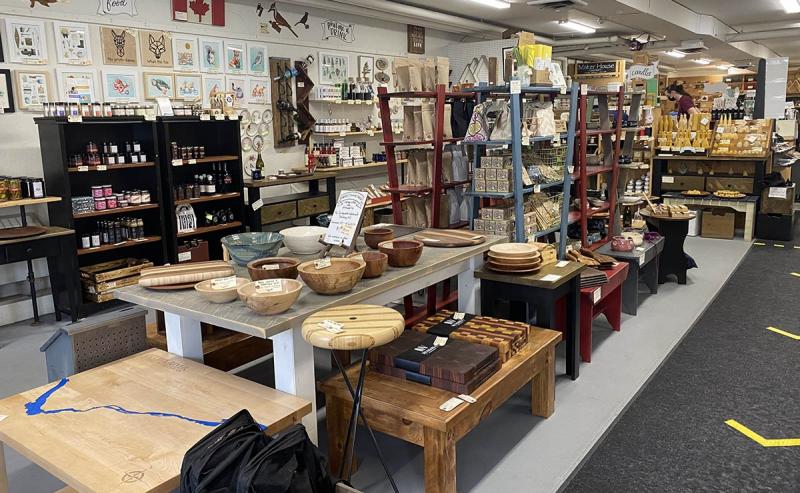 ABOVE: Follow Maker House on Facebook to keep up-to-date on new products, gift box offerings, and promotions.
Maker House's collection expands beyond furniture. The store offers handmade gourmet candy, soaps, and wall art alongside their display of unique furniture. Maker House finds its collection of products through trade shows, exploring areas nearby, and networking with other makers.
Davies and his team also believe in letting other makers shine, uplifting nearby businesses instead of competing with them. "Some categories we don't really expand in or even carry. For example, jewellery; so many businesses in our neighbourhood do that really well," Davies said, "it just isn't a specialization for Maker House."
The items featured for sale allow Maker House to connect with other businesses and makers alike and support them while they expand their own collection. It's a win for all.
Visit 987 Wellington Street West to find your next family heirloom, and visit Maker House Co. online at www.makerhouse.com
Photos: Courtesy Maker House Co.
Recommended Articles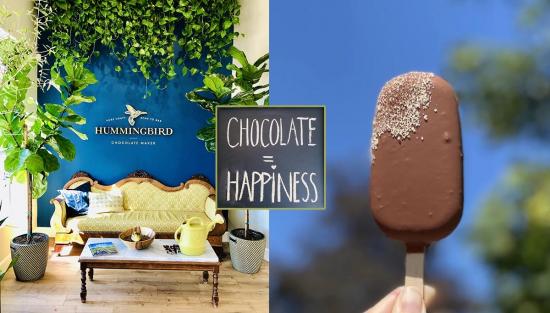 They say that money can't buy happiness. However, it can definitely buy chocolate, which will put a smile on your face!
Read full story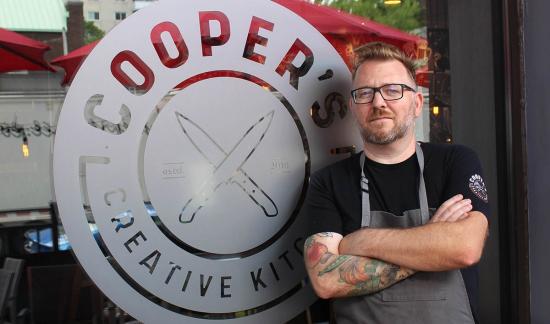 His passion for the industry began in his teen years in Gatineau and evolved into studying French cuisine at Montreal's Institut de tourisme et d'hôtellerie du Québec.
Read full story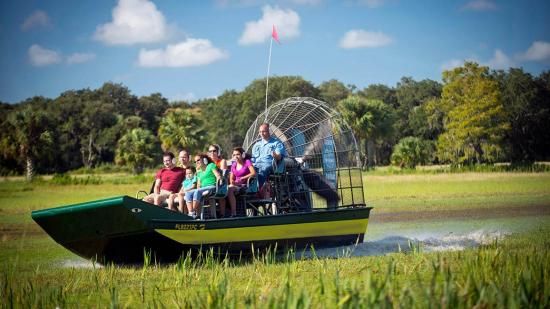 There are plenty of direct flights from Ottawa to Orlando and in only three hours you'll be feeling the warmth that this wonderful destination has to offer.
Read full story
Comments (0)
*Please take note that upon submitting your comment the team at OLM will need to verify it before it shows up below.