Food & Wine
Calabogie Brewing Co.'s Front Porch Kolsch is done right!
Calabogie Brewing Co.'s Front Porch Kolsch is done right!
Photo: Joshua James
My spouse and I decided we wanted to spend some quality time together before my upcoming trip to Nova Scotia—I'll be away from her and Ottawa for nearly two months. We decided to go for one of our "drives," in which we drive in a random direction, sometimes letting the flip of a coin determine where we go. Yeah, even at $2 plus for a litre of gas, we just wanted to see and do things.
First, We drove toward Perth and visited Laketown Brewing and TopShelf Distillery (more to come about them at www.thatbeerthing.ca). Then by the flip of the coin, our adventure continued, had us driving up scenic highway 511 towards the small town of Calabogie.
Now, I understand that Calabogie is not Ottawa, but the Calabogie Brewing Co. has a taproom in Kanata, located at 105 Schneider Road, so I decided this is relevant and to go with it anyway. I admit I have not visited the Kanata location . . . yet. The brewery and taproom in Calabogie is a large open building with a barn-like feel, with big open windows and doors that overlook their creekside patio.
We sat inside because of the intermittent rain, but that did not stop the more hearty types, including what appeared to be a bachelor party, from gathering and enjoying a pint under the umbrellas. We ordered some snacks and a sample flight of their beers. They were all very good, solid well-crafted brews, but one stood out, prompting me to order a full pint: their Kolsch style beer.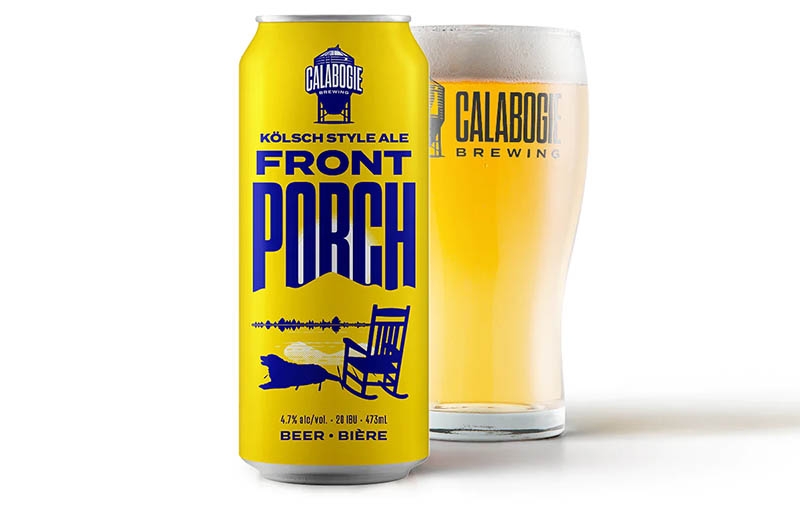 I am a big fan of the Kolsch, or "lagered ale" style, when it is done right . . . and Front Porch Kolsch from Calabogie Brewing Company is done right.
This is a subtle brew in a market dominated by aggressively big, hoppy, hazy, juicy beers. Pale straw in colour, brilliantly clear and effervescent, with a delicate fruity hop aroma and a flavour reminiscent of apple or pear. Very well balanced between that and grainy sweet, almost bready, and honey malt backing.
This has a nice soft mouthfeel with a dry, crisp finish that leaves little to no aftertaste. Relatively low in alcohol, this is the type of beer I could (and did) happily drink a few on an adventure day out or relaxing at home on my front porch (if I had one) whilst munching on some salty pretzels.
Front Porch Kolsch Style Ale is available at the brewery in Calabogie, their Taproom in Kanata, and at the LCBO. Why not give it a try.
Cheers.
Recommended Articles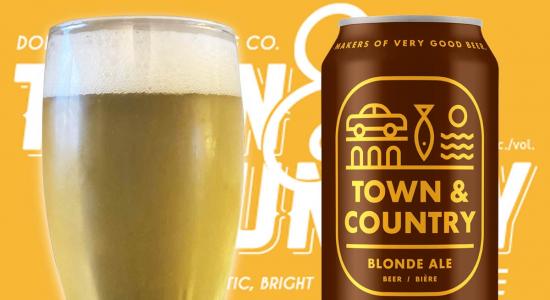 In a market that is currently dominated by big, overly hoppy, higher alcohol, hazy IPAs, it was a pleasure to get into this classic blonde . . .
Read full story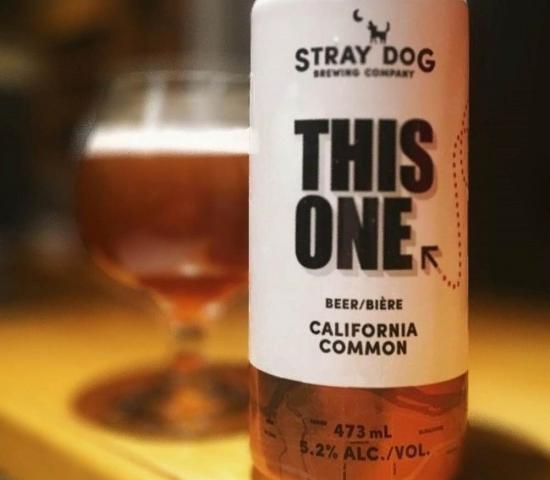 Stop in at the Stray Dog taproom, and enjoy "This One", or any of their amazing beers on tap and grab some cans to enjoy at home.
Read full story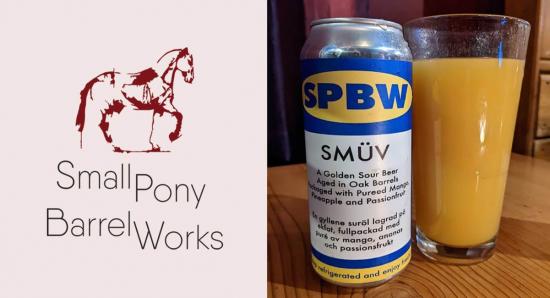 Small Pony Barrel Works' SMUV is a mango, pineapple, passion fruit sour.
Read full story
Comments (0)
*Please take note that upon submitting your comment the team at OLM will need to verify it before it shows up below.