Politics
Can the Tories bring competency back to government?
Can the Tories bring competency back to government?
After almost seven years of a Liberal government led by Prime Minister Justin Trudeau, Canada has never been more divided. Mr. Trudeau clings to power with the support of barely 30 per cent of the electorate and has no support in Western Canada except for a few seats in B.C. Yet, he continues to rule as though he has a majority government because Jagmeet Singh and the NDP have checked their principles (and brains) at the door and continue to prop up the Trudeau government.
Singh justifies supporting the Liberals by saying that his party is "using our power to get help to people." Singh claims NDP pressure on the Liberals resulted in increased public spending on social files like the Canada Emergency Response Benefit (CERB), the Canada Emergency Wage Subsidy (CEWS), and other Covid support programs. Singh told reporters he supports the 'confidence and supply agreement with the Trudeau Liberals because "At this time, everyone I talk to, people are telling me that they need help now. And they expect politicians to deliver that help. And that's exactly what we're doing."
Besides supporting the so-called confidence and supply agreement, Singh and the NDP worked in lockstep with the Liberals to suspend the civil rights of Canadians last February by voting to impose the Emergency Measures Act, despite no police in any jurisdiction in Canada making the request. They have supported the government despite Prime Minister Justin Trudeau being sanctioned for ethics violations on three separate occasions while in office; a government's profligate spending and mismanagement have left Canada with a $1 trillion deficit, high inflation, the highest gas prices in the country's history and the dream of a younger generation being able to purchase their own home seemingly out of reach. In a recent column, former NDP Leader and Official Leader of the Opposition Thomas Mulcair eviscerated the Trudeau government, describing it as "a whole-of-government approach to incompetence."
On September 10th, the Conservative Party of Canada will select a new leader who will automatically become the Official Leader of the Opposition. That new leader will have to provide Canadians with an alternative to the competency-plagued and ethically challenged Liberal government of Justin Trudeau. Scott Aitchison, Roman Baber, Jean Charest, Leslyn Lewis, Pierre Poilievre, and Patrick Brown are all vying for the top job. These are their positions on some of the key federal issues today.
1. CONSERVATIVE CANDIDATES ON COVID 19
Aitchison seems to have avoided this topic or commented on it.
Baber was ousted from the PC Party of Ontario for his anti-lockdown motivations calling the measures an erosion of Canadian democracy. Baber supports the unvaccinated and believes their rights are being infringed upon.
Brown has supported the lockdown measures in the past and called Covid a pandemic of the unvaccinated.
Charest says that health experts must be listened to on lifting mandates.
Lewis opposes travel mandates for vaccines and stated that "millions of Canadians were kept from traveling during 2022 Easter weekend."
Poilievre supported the freedom convoy and has called for an end to all mandates.
2. CONSERVATIVE CANDIDATES ON THE WAR IN UKRAINE
Aitchison has not extensively commented since 2019 but has taken a Harper-era hawk line in his comments about Putin.
Baber has said nothing of note but is of Ukrainian-Russian Jewish descent.
Brown has said very little on Ukraine aside from saying we should take in more Palestinian and Yemini refugees like the Ukrainians we have already taken in. His comments were seen as anti-Israeli in a wider context of his speech.
Charest has not extensively commented on Ukraine but says that Justin Trudeau's Ukraine policy is clearly not working.
Lewis believes that Ukraine has pushed Canada on a path where we must increase defence spending and become energy independent.
Poilievre appears hawkish and has called the European response to Russia weak.
3. CONSERVATIVE CANDIDATES ON THE ECONOMY AND INFLATION
Aitchison believes that inflation is a massive problem, but it can only be solved by balancing the budget and reducing taxes.
Baber believes most of the economic downturn in Canada is related to lockdowns.
Brown describes himself as a strong physical conservative and says that the Liberal's spending is driving up the cost of living and inflation.
Charest wants to balance the budget and bring tax relief. He believes in a flexible taxation policy.
Lewis is the same as other candidates in most respects but believes small to medium business plays an important role in the economy and that cutting red tape would be more beneficial. She also supports supply management.
Poilievre wants to make Canada the blockchain capital of the world for bitcoin; he also firmly believes in balancing the budget and tackling inflation.
4. CONSERVATIVE CANDIDATES ON THE CARBON TAX
Aitchison would scrap the carbon tax. Believes climate change exists but must be managed with other strategies.
Baber thinks that Canadian energy is a "blessing" and believes that carbon taxes do nothing. He wants a cleaner and more efficient oil and gas sector. Baber does believe in Climate change but wants to focus on clean energy.
Brown supported a provincial carbon tax but does not support a federal carbon tax hike. He plans a party-wide climate consultation.
Charest supported climate change carbon taxes as premier. He wants to repeal the tax and replace it with industrial carbon pricing and a balancing of the energy sector's net benefit to the economy with the needs of the environment.
Lewis opposes the tax and says, "it's a fake term that makes us feel like we are doing something for the environment" and that it is a wealth tax that does not change behaviour.
Poilievre opposes the carbon tax at all levels and promises to "kill it."
5. CONSERVATIVE CANDIDATES ON HOUSING
Aitchison wants to recruit more immigrant workers and cut red tape and money laundering in the housing market to get new houses built faster so that costs will go down.
Baber has stated no plan.
Brown's policy focuses less on home ownership and more on social housing, co-ops, and more rentals.
Charest has a build the Canadian dream plan and wants a summit if elected with premiers to go about tackling the housing crisis so that it becomes affordable to own a home in Canada again.
Lewis has no policy stated other than cutting the red tape.
Poilievre wants to go after the municipal politics he claims are stifling the development of housing. He says that too many 30-year-olds are now living with their parents. He believes building more houses will drive down the cost.
6. CONSERVATIVE CANDIDATES ON THE FREEDOM CONVOY
Aitchison supports ending all mandates. Says the occupation was fundamentally wrong for its disruption but could have been dealt with better i.e., not demonizing Canadians.
Baber said that the CBC acted like Pravda and demonized the protestors.
Brown opposed the Freedom Convoy and said that he supports the rights of those to protest so long as they do not infringe on the rights of others to do the same.
Charest opposed the Freedom Convoy and stated that it was an occupation claiming that Poilievre's support makes him incapable of leading the country or the party.
Lewis supported the Freedom Convoy.
Poilievre supported the Freedom Convoy and went out to meet with protesters.
7. CONSERVATIVE CANDIDATES ON ABORTION
Aitchison is avidly pro-choice and believes the state should not interfere with the right of women to choose. His support for abortion rights is vocally stronger than any other candidate.
Baber is pro-choice but would allow private members bills by Tory MP's that are pro-life.
Brown is pro-choice and will not reopen any debate on the policy.
Charest is pro-choice and will not reopen any debate on the policy.
Lewis is the only avidly pro-life candidate running.
Poilievre is pro-choice and will not reopen any debate on the policy.
8. CONSERVATIVE CANDIDATES ON GUN CONTROL
Aitchison has stated when running in 2019 that gun violence is a criminal problem, and a handgun ban would do nothing since it would just impact law-abiding owners.
Baber says that it is not an issue on his mind and that urban centres do not understand the rural conservative view on guns, but nobody should be forced to give up their property.
Brown says Trudeau's gun policy and confiscation would be better spent on bolstering law enforcement resources on Twitter.
Charest supports not changing any firearms laws, but that includes a possible "assault weapons ban" that the Liberals have proposed (note that there is no such thing as assault rifles in Canada, this is simply the classification of already legal guns into an illegal category).
Lewis supports law-abiding gun owners and says the government should not change any firearms laws whatsoever; rather they should target criminals.
Poilievre appears pro-criminal gun control and has shared out articles on his Twitter saying that Liberals' policies are not about crime; they are about disdain for gun owners.
Recommended Articles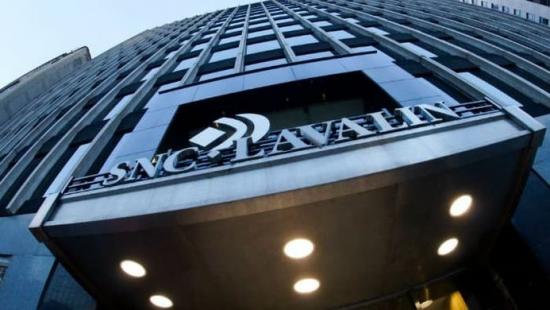 The Trudeau Liberals passed legislation to make criminal acts legal—if you can pay. This new law was cut in the back rooms of Ottawa at the behest of SNC-Lavalin and a cabal of other lobbyists
Read full story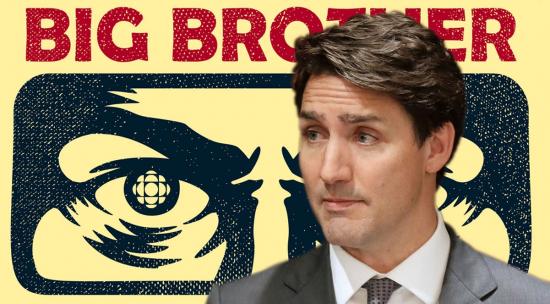 Why is the government secretly funding and rejecting media in Canada based on what a board they appointed believes to be news or not?
Read full story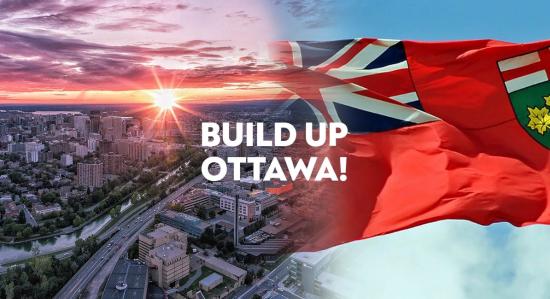 The Ottawa Board of Trade asked candidates where they stand on the key issues that will help "Build Up Ottawa."
Read full story
Comments (0)
*Please take note that upon submitting your comment the team at OLM will need to verify it before it shows up below.