Canada Makes A Good Business Partner
by the Honourable Ed Fast
The year 2012 was a landmark in Canada-China commercial relations. For the first time, China became Canada's second-largest trading partner. Despite its recent economic slowdown, China remains one of the world's fastest-growing economies. And that is why it has become a priority market under the Government of Canada's Global Commerce Strategy and our pro-trade plan to drive economic growth and job creation.
We know that relationships matter in Asia, perhaps more so than anywhere else in the world. So does consistency of engagement. That's why Prime Minister Stephen Harper has been to China twice in the last four years, and why there have been more than 80 high-level visits to China since 2006. Just this October, I visited China, as did Governor General David Johnston, Foreign Affairs Minister John Baird and Minister of Natural Resources Joe Oliver, as well as delegations from Alberta, Ontario and Quebec.
In fact, October's visit was my second to China just this year. Obviously, it's a big country, and I have a lot of ground to cover. In addition to visits to the capital city of Beijing, I am trying to visit many of China's other cities, which also present real opportunities for Canadian companies. In meetings with Chinese party secretaries, mayors, company representatives and ministers, I have reiterated the importance of the Canada-China relationship. I also highlighted the obvious, namely that Canadian companies make great, trusted business partners.
These visits are paying off. Two-way merchandise trade between Canada and China amounted to $70.1 billion in 2012, up a whopping $10 billion over just the past two years. Just as exciting are Canada's export figures, which grew by 15.2 per cent in 2012. Exciting, too, is the fact that in 2012, Canadian investment in China reached its highest level ever, increasing more than 35 per cent over 2011 investment levels.
I also visited Hong Kong in April this year, my second visit in just six months. In 2012, Hong Kong was Canada's 11th-largest market for goods and our seventh-largest market for services.  That is also the year in which Canada and Hong Kong signed an agreement for the avoidance of double taxation and the prevention of fiscal evasion with respect to taxes on income.
Hong Kong provides a critical stepping stone for Canadians to access mainland China and other Asian markets. Hong Kong's rule of law, intellectual property protection and business-friendly climate make it an excellent launch pad for Canadian small and medium-sized companies to penetrate Asian markets. Partnering with Hong Kong firms also provides access for Canadian companies to well-developed retail networks that have been established throughout the Chinese mainland. Common languages, the rule of law, sound business practices and highly sophisticated infrastructure all contribute to make Hong Kong an ideal platform for doing business with China.
Canada's Trade Commissioner
Service is there to help. Since our new trade offices opened in Chengdu, Nanjing, Qingdao, Shenyang, Shenzhen and Wuhan a few years ago, trade commissioners in these six cities have provided more than 1,800 key services to Canadian clients and have facilitated commercial transactions valued at more than $60 million. These new officers join fellow Canadian trade commissioners who have been active in China for decades, at our diplomatic missions in Beijing, Shanghai, Guangzhou, Hong Kong and Chongqing.
In April, my colleague, Minister Alice Wong, and I visited the Harbin Economic Technical Development Zone, where I saw the successes of Canadian companies McCain Foods Ltd. and Wesley Clover. More recently, I saw the success of Bombardier Inc. in establishing production facilities for its Q400 and C-Series aircraft in Shenyang. These are just a few of the Canadian success stories.
Of course, I have also heard about the significant challenges Canadian companies face when doing business in China. That is one of the reasons why my ministerial colleagues and I remain engaged at the highest political level in advocating for Canadian interests. It's also why we signed a foreign investmentpromotion and protection agreement with China, to provide stronger protection for Canadians investing in China.
Our efforts to deepen Canada's trade and investment ties in China are also being facilitated by our strategic investments and partnerships in building the Asia-Pacific Gateway. These investments are positioning Canada as the preferred gateway of choice between Asia and North America. In fact, Canada's west coast ports are more than two days closer to China than any other North American port. To date, the Government of Canada, together with our provincial, municipal and private sector partners, have invested almost $4 billion in strategic gateway infrastructure projects.
Canada and China have also enhanced our Nuclear Cooperation Agreement.  Originally signed in 1994, our countries recently signed a supplementary protocol that will help Canadian uranium companies increase their exports to China. China represents the fastest-growing market for Canadian uranium in the world.
Canada is fortunate to home to a large Chinese community, nearly 1.5 million strong, which acts as a bridge between Canada, China and Hong Kong. Cultural awareness is a key success factor in doing business in China. When doing business in China, it doesn't hurt to speak the local language! The main regional Chinese dialects of Mandarin, Cantonese and Taiwanese are, collectively, Canada's third most spoken language.
Whether it's our premium seafood and agricultural products or our world class forestry, mining and other products, Chinese are buying more and more of what we produce in Canada, thus contributing to the prosperity of all regions of Canada.
Canada's economic and social relationship with China is one of our government's most important. The future economic security and prosperity of Canada depends
on it.
The Honourable Ed Fast is Canada's Minister of International Trade 
Recommended Articles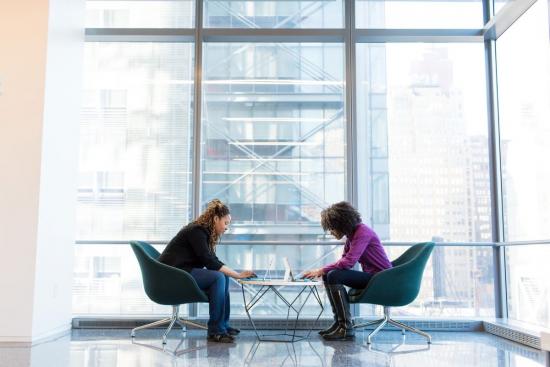 In these unprecedented times, is it possible to still grow your business?
Read full story
A Q&A Session with Richard Auger and Brenda Hollingsworth A lot of injured people come into our...
Read full story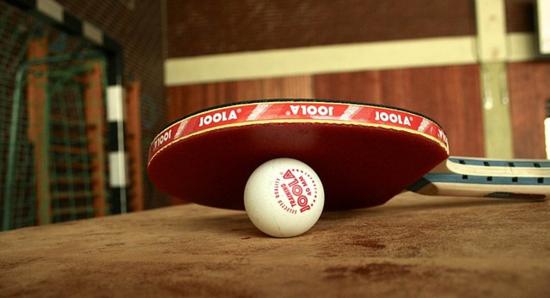 Ping pong is a sport that is often neglected or misunderstood. Many view it more as a hobby or game, not fitting of the "sport" classification.
Read full story
Comments (0)
*Please take note that upon submitting your comment the team at OLM will need to verify it before it shows up below.