Sports
Canada's Christmas Season Report Card
Canada's Christmas Season Report Card
Look! It's a column without COVID discussion.
We thought we'd table that subject for the time being, as it's Christmas/New Year's and all, and we believe everyone's had enough of the constant COVID-in-the-ears ringing, clanging and rancour.
Instead a subject that is worth dipping in to while the NHL breaks – how our Canadian clubs are faring some 30 games into the schedule.
Here's a look, even sorted alphabetically and with grades attached.
Happy New Year!
CALGARY FLAMES: A
Despite a string of four straight losses heading into the holidays, the Flames sit just four points back of the Western Conference lead.
Darryl Sutter's shutdown approach has Calgary second only to Carolina in goals-against average. Quite the turnaround in doctrine.
Rust could be a major factor post-Christmas as the majority of the team will be emerging from an Alberta-mandated 10-day quarantine. That's a long time to be off skates and away from even practice. (And we apologize for promising no COVID talk when in reality . . .).
Still, we like the cut of their jib. The Flames are a team built for the playoffs – strong defence, big, physical and relatively deep.
EDMONTON OILERS: A
Having played one more game than the Flames, the Oilers are tied in points (36), but while Calgary gets it done with defence, Edmonton's strength is scoring. Anyone surprised? Didn't think so.
The additions of Zack Hyman and Duncan Keith signalled a real let's-go-for-it approach in Northern Alberta, and really, that's the first time you could say that since the drafting of 'you-know-who,' or, in adding Leon Draisaitl, 'you-know-whos.'
Jesse Puljujarvi has blossomed and is on pace for 25+ goals.
The Oilers can no longer be considered a two-player team. Kudos to management for building a strong roster.
MONTREAL CANADIENS: D
This would have been an easy D- if the off-ice stuff didn't have such an enormous impact. The losses of Carey Price and Shea Weber on a thin lineup really hurt.
Youngster Nick Suzuki's done what he can (his 18 points lead the team) but there's just not a lot there for him to work with. Cole Caufield, so good in last season's stunning run to the final, has struggled mightily (23 games, one goal).
The Habs can look – or not, who'd want to? – back to the 2018 draft with an exceedingly painful grimace and groan when they grabbed Jesperi Kotkaniemi ahead of availables Brady Tkachuk and Quinn Hughes.
Boom went the dynamite.
OTTAWA SENATORS: C-
Toss out the month of December and this grade plummets past Montreal Canadiens' levels.
Yup, that low.
Instead of a rebuild that was suggested to be over, the rebuild looked like it hadn't even started yet through September, October and November.
The rest of this season will be – yet again – about targeting next season and looking ahead to gaining another young, promising body at the NHL draft.
On the plus side: Thomas Chabot's development and the emergence of a dynamic front line of Tkachuk, Josh Norris and Drake Batherson.
On the reality side: The defence has more breakdowns than the LRT (. . . and there it is, your weekly shot at the LRT. Exciting!)
TORONTO MAPLE LEAFS: B+
Here's something you don't hear every day – the Leafs are near the top of the charts in defence (2.50 GAA, 4th-overall).
Of starting netminders, Jack Campbell ranks third in goals-against average league-wide and tied for first in save percentage (.937). Welcome to the Late-Bloomer's Club there Jack.
While Ottawa's refrain has been: "Hey, we're young, give us a year or two." Followed by: "Hey, we're young, give us a year or two." Followed by: "Hey, we're young, give us a year or two." The Leafs' sing-along has been: "Hey, this year we'll get it right in the playoffs." Followed by: "Hey, this year we'll get it right in the playoffs." Followed by: "Hey, this year we'll get it right in the playoffs."
(Got it? Good.)
So, we'll see.
VANCOUVER CANUCKS: C
A similar story to the Senators. The Canucks were Godawful early (and prior to a complete management clearing house). Lately they've been exquisite.
Conor Garland's been a revelation all season long. Ratty and productive, the former Coyote's brought it night in and out.
While Elias Pettersson's still finding his legs/game, JT Miller and Hughes have lead with aplomb.
WINNIPEG JETS: B
The Jets are flying under the radar this season and that just might be OK. Really, the only startling news you heard out of Manitoba so far was the resignation of the club's head coach.
The Jets have been quiet, kind of lying in the weeds waiting for playoff time.
Ask yourself: out of all the Canadian teams to face in a best-of-seven who would you least like to face?
You got it.
SENATORS WEEK AHEAD:
Monday, Dec. 27: Ottawa at Washington (PPD)
Wednesday, Dec. 29: Boston at Ottawa (PPD)
Friday, Dec. 31: Pittsburgh at Ottawa (1 pm)
Saturday, Jan. 1: Ottawa at Toronto (7 pm)
Recommended Articles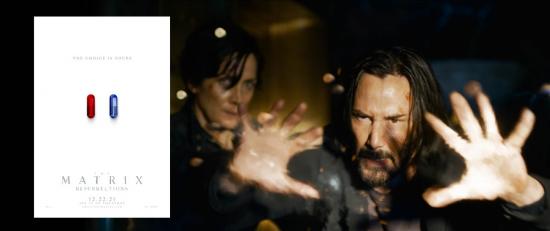 Director Lana Wachowski has come back home to the Matrix franchise.
Read full story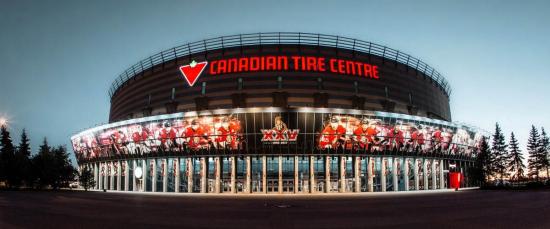 Isn't this whole thing just plain dispiriting and saddening?
Read full story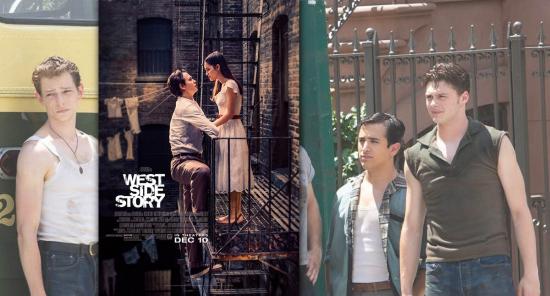 You wouldn't know that Spielberg hasn't directed a musical before, he did the source material very proud.
Read full story
Comments (0)
*Please take note that upon submitting your comment the team at OLM will need to verify it before it shows up below.