Best Picks
Canada's most trusted weighted blanket: the Hush
Canada's most trusted weighted blanket: the Hush
It's no secret that Canadians' mental health has declined over the past years. Increasing mental health disorders and worsening feelings of anxiety and fear have sent Canadians looking for at-home solutions to improve their well-being. Many are turning to weighted blankets, like the Hush–a blanket to wrap around your shoulders when it feels like the weight of the world is on them.
The Hush is the blanket users turn to when they need to relax: a shield against stress, anxiety, and sleep issues. It is a tool for better sleep for insomniacs with racing minds, sleepers who toss and turn, and for the busy who wake up with stressful, anxiety-filled days ahead.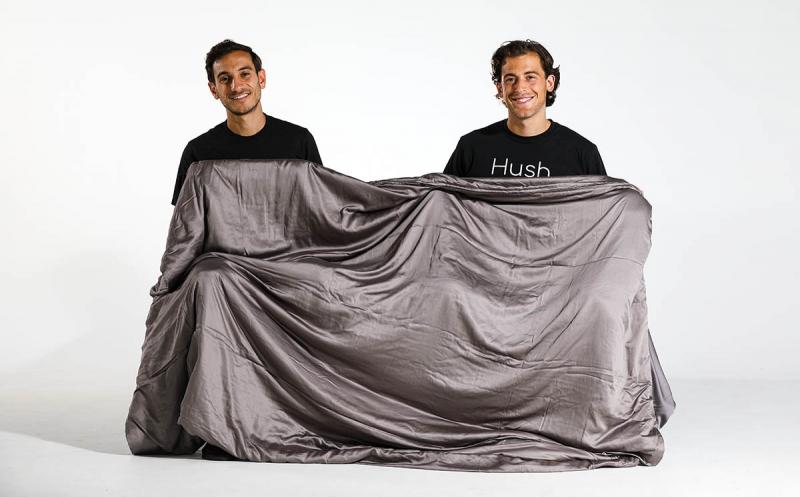 ABOVE: Hush co-founders Lior Ohayon and Aaron Spivak.
Years before Lior Ohayon and Aaron Spivak co-founded Hush, Lior volunteered at a camp that specialized in providing services for children with various special needs. The camp had a stimulation room with lights and devices to help children and staff relax. There, Lior experienced a weighted pad for the first time while taking a nap–and fell in love with it. Several years later, Lior and Aaron became good friends and were searching for products to help ease their anxiety and improve their sleep.
"We were on the hunt for a product, a weighted blanket, that was large and would work for adults," Aaron recalls. "So, of course, we bought whatever was on the market and we realized there were many common flaws: they were never big enough, they were too hot, they didn't wash easily, they sounded like a rain stick when you turned. So, it was that moment, in 2018, when we thought, we can't be the only people looking for a deeper, more restful sleep."
The search for better sleep inspired Lior and Aaron to create a new weighted blanket to meet the need. The Hush is now Canada's most trusted weighted blanket.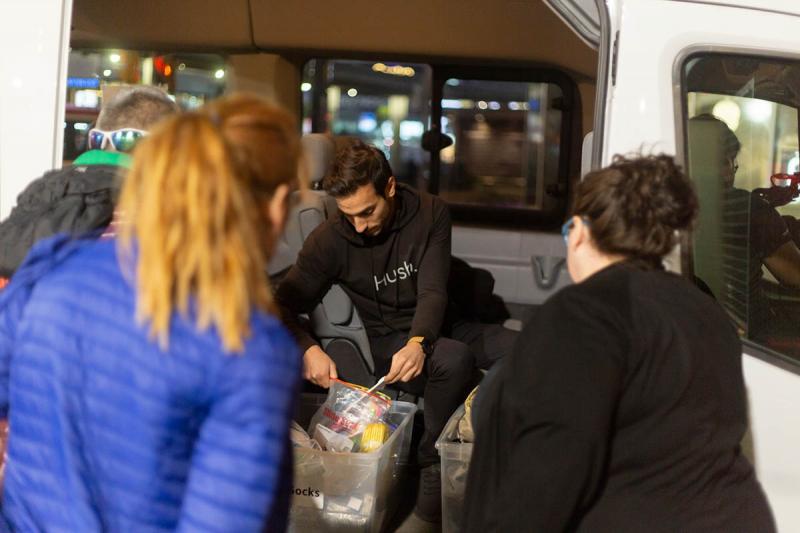 From the very first day, Lior and Aaron launched the GiveBack program, giving back to programs like the one that inspired Lior. For every ten adult blankets and every five kids' blankets sold, they donate one Hush blanket to charities that work with children and adults with special needs, homeless on the street, and various charities fighting terminal illnesses and poverty. There were times in the early days when despite only making twenty sales in a week, Lior and Aaron would set out at the end of the week and donate two. To this day, each Hush purchase gives back to a Canadian in need.
Five times heavier than a duvet, the Hush simulates Deep Touch Pressure Stimulation (DTPS) for scientifically proven results. DTPS simulates the feeling of being held or hugged, which lowers cortisol (the stress hormone), and releases serotonin (the happiness hormone) and melatonin (the sleep hormone) into the nervous system. In effect, DTPS reduces your flight or fight hormones and helps your system calm and relax.
Weighted blankets are an at-home measure that can provide similar benefits to deep pressure therapy. So far, research has indicated that they may also benefit autism, ADHD, insomnia, and perceptions of chronic pain.
"We never say we can solve all the problems," Aaron admits, "but we do know that an extra hour of REM sleep, an extra thirty minutes of deep sleep, can have profound impacts on your overall health, including your mental health."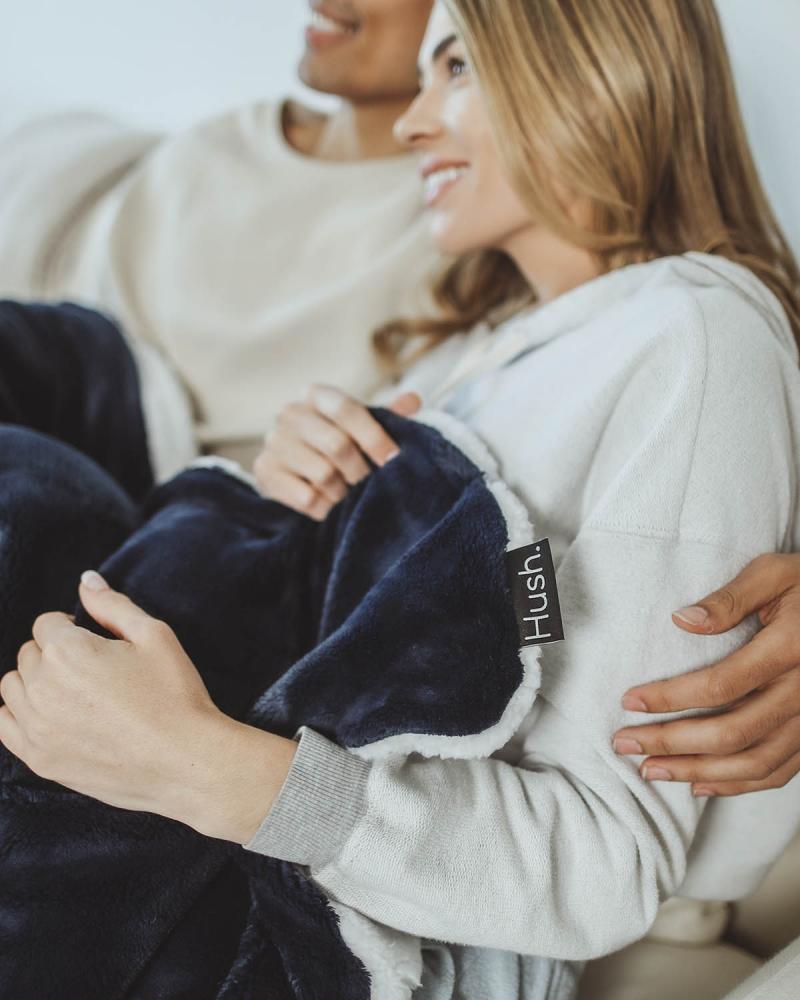 "Sometimes you have a bad sleep," he continues, "then not the best day, and then it leads to a night of even poorer sleep, getting worse and worse. But, the opposite can work for you. If you have a really good sleep–slightly deeper, slightly longer–you'll have a slightly more refreshed, energized day. That cycle can continue.
"So, creating products that don't just sit on your bed but can provide a solution is super exciting for us," Aaron exclaims. "When we entered this market, sleep was just generic pillows and new colours. But our angle was, 'How do we make products that actually help people unlock their sleep potential?'"
The answer? A weighted blanket made from competitive materials. The Hush uses smaller glass sand packed densely in the inner pockets to distribute weight evenly. The Minky soft, anti-bacterial fabric uses a zipper-tech easy wash system to keep the blanket hygienic and long-lasting. For warm sleepers, the Hush Iced 2.0 uses naturally cooling, 100% organic bamboo–the world's coolest weighted blanket.
Lior and Aaron suggest choosing a blanket that is 7-12 % of your body weight. Each blanket comes with free shipping and a 100 Night Trial to ensure the Hush is right for you.
Amidst these days of uncertainty, the Hush may be the comfort Canadians need to improve their mental health and achieve better sleep.
"It's amazing to know we have over 150,000 Canadian customers," says Aaron, "and over 10,000 five-star reviews. Reading the way our products have impacted people's lives has been really special, and a huge part of what motivates us to do what we do every day."
Recommended Articles

This year, bring family movie nights to the next level with Epson's EpiqVision Mini EF12 Smart Streaming Laser Projector
Read full story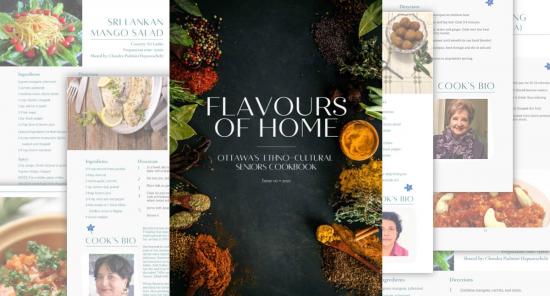 "Flavours of Home is truly a keepsafe and a tribute to the resilience and hard work of our seniors. They are often the most forgotten segment of the immigrant population."
Read full story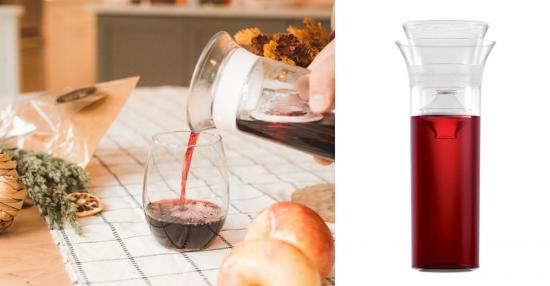 The Savino Connoisseur is an effective, elegant, and easy-to-use wine preserver that keeps your wine fresh for up to a week–so you can enjoy Tuesday's wine on Saturday.
Read full story
Comments (0)
*Please take note that upon submitting your comment the team at OLM will need to verify it before it shows up below.