Sports
Canadian clubs: the good and the bad and the in-between
Canadian clubs: the good and the bad and the in-between
We're right around the halfway point in this NHL season and as we are prone to do a couple of times per season, let's have a glance at how our seven Canadian teams are faring, and what might lie ahead in the upcoming months.
Across Canada?
It's truly a mixed bag.
CALGARY FLAMES: A 4-5-1 record in their last 10 games more or less describes the type of season the southern Albertans are 'enjoying.'
It's been an up-and-down year.
Pretty discouraging given the way the Flames finished up the regular schedule last spring – ending up as the top seed in the Western Conference.
Calgary's has had its share of difficulties, including its firing of head coach Bill Peters in the fall after allegations of racism.
On the ice, the offence has sputtered. Steady superstar Johnny Gaudreau has been surprisingly ineffective for much of the first half, and without another dynamite year from Matthew Tkachuk, this team would be in a whole heck of a lot of trouble.
EDMONTON OILERS: Sharing the same 4-5-1 mark as their Alberta cousins in the past 10, the Oilers are trending in the wrong direction.
The great anomaly here is that Edmonton sports the top two scorers in the league (Connor McDavid and Leon Draisaitl), yet it is a middle-of-the-pack club when it comes to overall scoring.
Also troubling is the Oilers play as of late.
This team was hot out of the gate but has fallen into the same quagmire of season's past.
Netminder Mike Smith has been average, at best. Luckily, Mikko Koskinen (2.85 GAA, .912 save percentage) has stepped up.
MONTREAL CANADIENS: You can't blame general manager Marc Bergevin for taking a flyer on archaic former uber-talent Ilya Kovalchuk. His Habs are decimated by injury and any help is, well, help.
Sitting 12th in the Eastern Conference, Montreal is a longshot to make the post-season.
The patchwork lineup has dropped five straight and it looks like another season peering from the outside on in when the playoffs kick off in 2020.
This is particularly wasteful as veteran Shea Weber is playing the best hockey of his career . . . which is on the clock.
OTTAWA SENATORS: Comes as advertised.
You have to admire an organization that can sell a bottom-of-the-league spot as being a positive. But that's Ottawa for you.
The rebuild is in full-throttle mode.
And it's appearing as if the Senators plan to tank is going according to plan. Given that they own San Jose's first-round pick as well as their own this summer, Ottawa could walk away from the draft with two of the top five selections.
In a rich draft, the Senators year to stink is simply, good timing.
Personnel-wise, it's been a year of growth for future captain Brady Tkachuk and to some degree, Thomas Chabot. It's been the opposite for Colin White and Logan Brown.
The key for Ottawa fans is patience, for the time being.
TORONTO MAPLE LEAFS: The opposite of the Edmonton Oilers as far as trending, the Leafs are budding at the right time.
The Leafs are a tidy 9-0-1 in their last 10 and in the midst of a three-game winning streak.
Stubborn GM Kyle Dubas is sticking to his guns. He believes – firmly – that this team can win when it counts despite a lack of grit and size.
We'll see.
I'm not overly optimistic.
VANCOUVER CANUCKS: A very pleasant surprise from the West Coast.
The Canucks rebuild was a brief one.
This past summer most thought the team had overpaid to get J.T. Miller away from Tampa. 'Most' were, um, wrong as Miller's point-per-game pace would indicate.
The addition of Tanner Pearson was another win for GM Jim Benning.
This is a fun and relatively young team with a bright future. Sophomore Elias Pettersson is a true superstar at the age of 21.
WINNIPEG JETS: The Jets are clinging precariously (is there really any other way to 'cling?') to a playoff spot.
The ongoing saga with Dustin Byfuglien has been a distraction. In fact the entire Jets defence sports a wildly different look compared to last season.
Up front, Mark Scheifele is doing his thing, again. Patrik Laine, though, continues to be the model for a conundrum wrapped in a riddle.
Laine is scoring at a 30-goal pace when he's expected to be in the 40-goal range.
The week ahead for the Senators:
Tuesday, Jan. 7: Ottawa at Washington (7 pm)
Friday, Jan. 10: Ottawa at Detroit (7:30 pm)
Saturday, Jan. 11: Montreal at Ottawa (7 pm)
Recommended Articles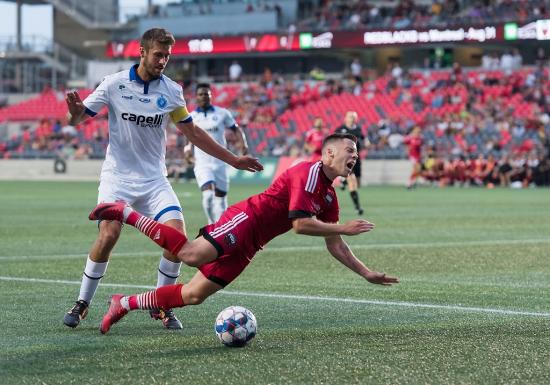 Saturday night's 2-0 loss to Penn FC was a missed opportunity to put some distance between them and the teams below them in the Eastern Conference Standings.
Read full story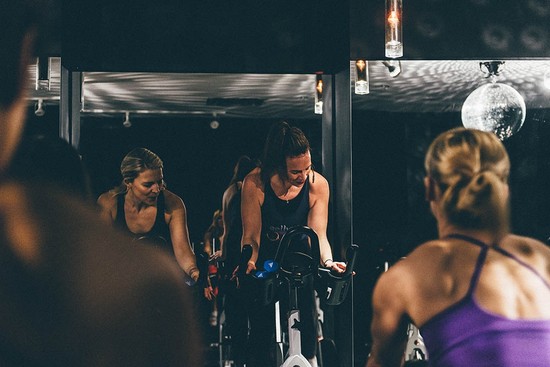 Half-workout, half-dance party, Wheelhouse Cycle is bringing something fresh to Ottawa's fitness s...
Read full story
What's the most entertaining fallout from a National Hockey League draft? Rampant speculation.
Read full story
Comments (0)
*Please take note that upon submitting your comment the team at OLM will need to verify it before it shows up below.